Introduction: The Future of Flooring in 2023
Welcome to 2023, a year in which flooring trends have moved beyond mere aesthetics to embrace functionality, sustainability, and a deep connection to the natural world. As a busy homeowner in San Diego valuing high-quality hardwood flooring and reliable installation services, you're likely interested in staying ahead of the curve. Whether you're planning to remodel your home or simply looking for inspiration, it's important to understand the latest trends to make the best choice for your flooring needs. This guide to 2023 flooring trends will provide you with insights into this year's dominant styles, materials, and colors, helping you to make an informed decision.
While this guide will cover various types of flooring, the focus will be on hardwood flooring, a timeless favorite which has continued to evolve with changing trends. From the popularity of lighter, character-rich finishes to the rise of walnut and white oak flooring, we'll delve into the various ways in which hardwood flooring is transforming homes in 2023.
Additionally, we'll explore the emergence of maximalist installation and large-format tiles, the play of colors and patterns in this year's flooring trends, the importance of textural interest and functionality, and the influence of flooring color trends in 2023.
Lastly, as a company that prides itself on offering top-notch products and superior craftsmanship, California Flooring & Design is committed to helping you navigate these 2023 flooring trends. We'll demonstrate how our expertise, reliability, and quality guarantee align with the evolving needs of homeowners like you.
So, let's take a step into the future and unearth the flooring trends that are set to redefine interiors in 2023 and beyond!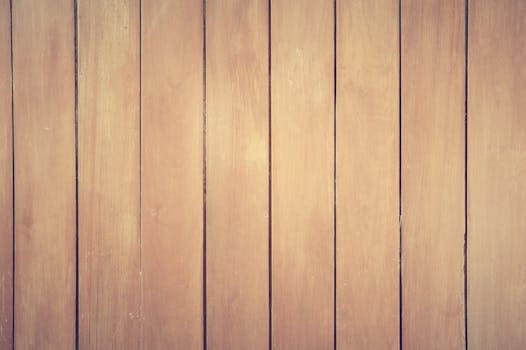 The Dominance of Natural Wood and Wood-Look Flooring
Flooring trends for 2023 are all about celebrating the raw, natural beauty of wood. Whether it's authentic hardwood or high-quality wood-look flooring, this trend is a testament to the timeless appeal and versatility of wood. Let's delve deeper into what makes this trend a standout.
The Popularity of Lighter, Character-Rich Wood Finishes
In 2023, lighter wood finishes are making a strong statement. These bright, inviting tones breathe life into spaces, creating an ambiance of openness and charm.
Wood species like white oak and walnut, with their character-rich, light stains, are leading this trend. Their unique grain patterns and natural color variations add a sense of individuality and richness to each plank, enhancing your home's overall aesthetics.
As Margaret Donaldson, founder of Margaret Donaldson Interiors, points out, homeowners are primarily using white oak, but walnut is starting to surface more, especially with lighter finishes. This shift towards lighter wood tones is not just about aesthetics but also about creating a feeling of spaciousness and light in the home.
The Rise of Walnut and White Oak Flooring
In the realm of hardwood floors, white oak and walnut are the rising stars of 2023. Known for their durability and versatility, these wood species offer a seamless blend of aesthetic appeal and value for money.
White oak, admired for its robustness and timeless beauty, can handle high-traffic areas due to its strong grain pattern, which expertly masks minor flooring mishaps like scratches and dents. On the other hand, walnut, with its rich, dark color and elegant grain pattern, is well-suited to bedrooms and formal living areas where foot traffic is minimal.
These two wood species, with their unique strengths and weaknesses, offer homeowners a range of options to choose from based on their specific needs and aesthetic preferences.
The Shift Towards Warm and Natural Tones
Another significant trend in 2023 flooring is the shift towards warm, natural tones. These earthy colors create a sense of harmony and connection to the environment, enhancing the natural beauty of wood flooring.
From sunny blondes and taupes to rich browns, these warm tones are making a remarkable comeback, steering away from the cold modern looks of the past. Heather Knutson of Cali, a California-based flooring company, observes that people are moving away from grays and going for more warm, natural modern looks.
In conclusion, the dominance of natural wood and wood-look flooring in 2023 is a testament to the timeless appeal of wood. Whether it's the lighter, character-rich finishes, the rise of walnut and white oak, or the shift towards warm, natural tones, these trends are all about celebrating the unique beauty and versatility of wood. As flooring experts, California Flooring & Design is poised to guide you through these trends and help you find the perfect flooring solution for your home.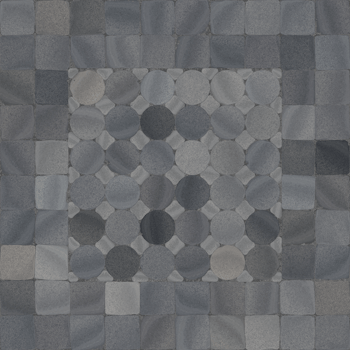 The Emergence of Maximalist Installation and Large-Format Tiles
Bigger is indeed better when it comes to 2023 flooring trends. The emergence of maximalist installation and large-format tiles is turning heads, offering homeowners a chance to make a bold statement with their flooring choices.
The Seamless and Luxurious Look of Large-Format Tiles
First on the list is the rising popularity of large-format tiles. These tiles are not only striking in appearance but also boast practical benefits. Large-format tiles, such as the ones showcased in American Olean's new Foyer collection or Arizona Tile's new limestone-look Borgo porcelain tile, offer a seamless and luxurious look that's hard to resist. These tiles come in sizes as large as 24 by 48 inches, providing an expansive, uninterrupted visual that can make any room feel more spacious.
Moreover, the large-format tiles require fewer pieces for installation, resulting in minimal visible grout lines. This absence of grout lines further enhances the seamless look, making these tiles a top choice for open floor plans. Whether you prefer the dramatic veining of marble or the understated elegance of limestone, there's a large-format tile that can cater to your aesthetic preferences and functional needs.
The Uninterrupted Look of Wider Planks
Next up is the trend of wider planks, particularly in hardwood and faux wood flooring. Wider planks, like those in Provenza's Tresor collection of European white oak or Cali's Meritage collection, offer an uninterrupted look that's highly sought after by homeowners and designers alike. These planks can measure up to 9½ inches wide and 90 inches long, offering a sense of continuity and flow that's perfect for large, open spaces.
The beauty of wider planks isn't just in their size; it's also in their ability to showcase the natural beauty of the wood. With fewer seams, the eye can better appreciate the grain, texture, and color variations in the wood. Plus, wider planks can also make a room feel larger, making them a smart choice for small spaces.
Whether you're drawn to the seamless look of large-format tiles or the uninterrupted beauty of wider planks, these 2023 flooring trends are all about making a big impact. And as always, California Flooring & Design is here to guide you in navigating these trends and finding a flooring solution that suits your needs and style.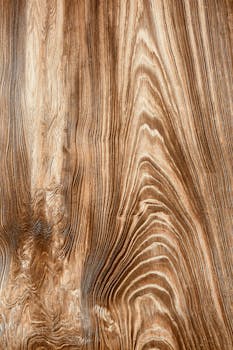 The Play of Colors and Patterns in 2023 Flooring Trends
Exploring the world of color and pattern in 2023 flooring trends is akin to walking through an art gallery, each floor style a masterpiece that speaks to your personal aesthetic and home decor. As we delve into these trends, we'll uncover the timeless appeal of neutral shades, the return of checkerboard patterns, and the calming effect of earthy tones.
The Timeless Appeal of Neutral Shades
Neutral shades have long been the safe choice for homeowners, providing a versatile backdrop for any decor style. However, in 2023, we'll see neutral colors taking center stage as we appreciate their subtlety and elegance in a new light. Natural wood flooring, with its innate neutral tones, continues to be a popular choice. Traditional styles such as parquet and herringbone are making a comeback, adding depth and character to the home. With a shift towards cooler, desaturated shades, we'll see wooden aesthetics in soothing tones that create a relaxing ambiance, perfect for unwinding after a long day.
The Return of Checkerboard Patterns
If you thought checkerboard flooring was a thing of the past, think again. This classic pattern is making a triumphant return in 2023, but with a contemporary twist. Far from the ordinary black and white tiles of years gone by, modern checkerboard patterns are emerging with more detailed designs and graphics, injecting personality and energy into our homes. This eye-catching trend is versatile enough to fit any room, offering a bold statement underfoot.
The Calming Effect of Earthy Tones
In 2023, flooring trends will see us turning to nature for inspiration, with earthy tones playing a significant role in interior design. These tones, which include hues reminiscent of forests, soils, and minerals, bring a sense of calm and tranquility to our spaces. They complement the rise of natural wood flooring, allowing us to create a soothing, organic aesthetic in our homes. As we continue to seek comfort and reassurance in our surroundings, these earthy tones will help to create a serene and grounded environment where we can truly relax.
As we move through 2023, California Flooring & Design will be at the forefront of these color and pattern trends, providing expert advice and high-quality flooring solutions to our San Diego homeowners. Whether you're drawn to the timeless appeal of neutral shades, the bold return of checkerboard patterns, or the calming effect of earthy tones, our team is here to help you bring your vision to life.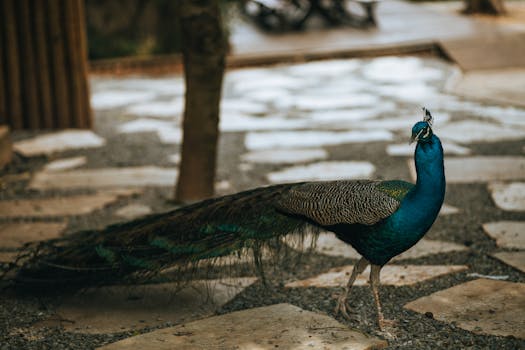 The Importance of Textural Interest and Functionality in Flooring
Unravel the charm of tactile experiences in your flooring choices for 2023. Dive into the world of intriguing textures and practical functionality that does more than just look good. Allow your floors to tell a story, make a statement, and stand the test of time.
The Focus on Natural Stone, Matte and Honed Finishes
The allure of natural stone is undeniable. Its unique characteristics and texture speak volumes about your style preferences and offer unparalleled elegance. Matte and honed stone finishes are experiencing a resurgence in popularity, thanks to their ability to enrich a space and narrate a style story.
The visual appeal of natural stone is complemented by the functionality it brings. Stone flooring is durable, easy to maintain, and can withstand heavy foot traffic, making it an excellent choice for any homeowner prioritizing longevity and elegance.
The Unique Appeal of Wood Textures
Wood flooring remains an enduring favorite thanks to its versatility and timeless elegance. The 2023 trends are shining a spotlight on unique wood textures that add an extra layer of visual interest.
From mattified wood to hand-scraped wood textures, there's a myriad of choices for the discerning homeowner. Wire brushing is another wood finish that's gaining traction. It creates a unique grain and light texture compared to smooth finishes, adding depth and character to your space.
The beauty of wood textures lies not just in their visual appeal but also in the warmth and coziness they impart, transforming your house into a welcoming home.
The Role of Performance Flooring in Durability and Functionality
Flooring trends for 2023 are not just about aesthetics; they also prioritize practicality. Thanks to advances in technology, a wide array of material and finish options are available that combine durability and style seamlessly.
Performance flooring has evolved drastically, offering authentic textures, prints, and enhanced features like sound reduction and waterproof technology. These features make it an excellent choice for homeowners who lead busy lives and need flooring that can withstand the rigors of a bustling household.
This isn't your grandmother's vinyl and laminate flooring. Today's performance flooring options are paving new frontiers with cutting-edge innovation, making them an excellent addition to any modern home.
In conclusion, the 2023 flooring trends are all about merging textural interest with functionality. Whether it's the aesthetic appeal of natural stone, the character-rich details of wood textures, or the durability of performance flooring, your flooring choices are set to make a significant impact on your home's look and feel. Embark on your flooring journey with these trends in mind, and you're sure to create a space that's uniquely yours.
The Influence of Flooring Color Trends in 2023
As we venture into the future, the color of your flooring will continue to play a crucial role in defining the aesthetic of your home. The flooring color trends for 2023 offer a palette of options that evoke nature, warmth, and timeless appeal. Each of these trends melds perfectly with the craftsmanship and quality you can expect from California Flooring and Design.
The Contemporary Feel of Pale Pine and Bleached Oak
Pale pine and bleached oak have been riding the wave of popularity for a few years, proving that they're not just a fleeting trend but a lasting choice for homeowners. These light-colored wood floors give your space a clean, contemporary, and airy feel. Associated with the minimalist and organic modern decor of Scandinavian-style homes, these floors are a great choice if you're aiming for an open, fresh, and contemporary vibe. Even though they may be the it-flooring color this year, their timeless appeal ensures they won't feel dated in a few years' time.
The Richness and Contrast of Deep Espresso-Colored Floors
On the other end of the spectrum, the richness and depth of espresso-colored floors provide a striking contrast, offering a classic and enduring appeal. These floors, which read almost black, are a popular choice for those whose style leans more traditional. They also work beautifully in homes with pale neutrals, providing a dramatic and stylish contrast that anchors your space. If you live in a historic home or love traditional interior design, consider the gravitas and elegance that deep espresso-colored floors can bring.
The Timeless and Enduring Appeal of Mid-Toned Brown Hardwood Floors
The warming trend in flooring colors makes room for the timeless and enduring appeal of mid-toned brown hardwood floors. These floors strike a perfect balance, providing a neutral base that works well with a variety of decor styles and color palettes. Mid-toned brown hardwood floors, like those expertly installed by California Flooring and Design, give your home a sense of warmth and an inviting, lived-in feel. They're a classic choice that won't go out of style, ensuring you'll love your floors for years to come.
As we move into 2023, these color trends will shape the look and feel of homes across San Diego. At California Flooring and Design, we're ready to help you navigate these trends and choose the perfect flooring for your home. Whether you're drawn to the contemporary feel of pale pine, the richness of deep espresso, or the timeless appeal of mid-toned brown hardwood, we're here to bring your vision to life with our quality craftsmanship and reliable service.
The Expertise of California Flooring & Design in 2023 Flooring Trends
As the world of flooring evolves with new trends and innovations, it's essential to partner with a reliable and knowledgeable company like California Flooring & Design. Their expertise in the industry shines brightly in the face of the latest 2023 flooring trends, ensuring you get the best possible solutions for your home.
The Commitment to Reliability, Productivity, and Responsiveness
At the core of their operations, California Flooring & Design exhibits a steadfast commitment to reliability. As your dedicated business partners, they provide thorough support for every project, utilizing their vast experience and industry expertise. California Flooring & Design ensures a smooth and efficient customer experience by never overpromising or underestimating the complexity of a job.
In today's fast-paced world, responsiveness and productivity are paramount, and this is where California Flooring & Design truly excels. Whether it's addressing customer queries promptly or executing projects efficiently, they're always on their toes to provide a swift turnaround. This emphasis on productivity makes them a preferred choice for busy homeowners in San Diego who value time and efficiency.
The High-Quality Craftsmanship and 5-Year Guarantee on Products
What really sets California Flooring & Design apart from its competitors is their unparalleled level of craftsmanship. Their team of expert craftsmen brings a unique touch of skill and dedication to each project, ensuring flawless execution and stunning results. This commitment to high-quality craftsmanship is reflected in their hardwood flooring services, making them a leading choice in the San Diego market.
Further cementing their position in the industry is their generous 5-Year Guarantee on products. This significant guarantee provides homeowners with peace of mind, knowing that their investment is protected for years to come. It's a testament to the company's confidence in the quality and durability of its products, providing an extra layer of assurance to homeowners.
In essence, if you're looking for a reliable, high-quality hardwood flooring company that stays ahead of the trends, California Flooring & Design is your go-to choice. Their unique blend of reliability, efficient service, remarkable customer satisfaction, superior craftsmanship, and impressive product guarantee makes them an unbeatable option for all your 2023 flooring needs.
Conclusion: Embracing the Future of Flooring with 2023 Trends
As we step into the future of flooring trends, it's clear that 2023 is poised to be a year of exciting innovation and enduring beauty. The shift toward natural wood finishes, the play of colors and patterns, textural interest, and a greater emphasis on sustainability are all key trends that homeowners will embrace.
One of the most compelling trends is the resurgence of natural wood and wood-look flooring. Lighter wood finishes such as white oak and walnut are gaining popularity, bringing warmth and character to any space. The rise of these natural tones syncs perfectly with the trend towards eco-friendly and sustainable home decor.
Meanwhile, the world of tile is not to be outdone, with large-format tiles creating a luxurious, seamless look in kitchens and bathrooms. These wide planks and oversized tiles not only add a modern aesthetic but also create the illusion of a larger space.
In terms of color, we're seeing a move towards earthy tones that bring calm and tranquility into the home. From the cool, contemporary feel of pale pine and bleached oak to the rich, contrasting deep espresso-colored floors, there's a color trend to suit every taste in 2023.
However, it's not just about aesthetics. Functionality and durability are also key factors in choosing the right flooring. With the focus on natural stone, matte and honed finishes, and performance flooring, homeowners can enjoy the best of both worlds – stylish floors that can withstand the test of time.
At the heart of these trends is the expertise and craftsmanship of California Flooring & Design. As a reliable, high-quality hardwood flooring company, they are perfectly positioned to guide homeowners through these exciting new trends. Their commitment to customer satisfaction, exceptional craftsmanship, and a 5-year product guarantee ensures that you can step into 2023 with confidence.
In conclusion, embracing the future of flooring with 2023 trends means creating a home that's not just stylish, but also sustainable, functional, and tailor-made to your taste. Whether you're drawn to the natural beauty of wood or the contemporary chic of large-format tiles, the future of flooring looks bright and beautiful. So why wait? Start planning your flooring makeover today and step into the future with the latest 2023 trends.