Introduction
Discover the elegance that quality hardwood flooring can bring to your home. As a discerning homeowner in San Diego, you understand the importance of reliability, craftsmanship, and excellence in your home improvement projects. Your home is your sanctuary, and every detail matters – especially when it comes to your flooring. Beautiful hardwood flooring not only elevates the aesthetics of your home but also adds to its value, durability, and ease of maintenance. However, the key to unlocking all these benefits lies in choosing the right hardwood flooring company in San Diego – one that is responsive, reliable, and guarantees their products. Welcome to a world of elegant hardwood flooring solutions tailored to meet your unique needs.
About California Flooring & Design
Just a heartbeat away from the vibrant city of San Diego lies California Flooring & Design, the city's largest and most reliable provider of hardwood flooring. With years of experience in the flooring industry, they have developed a reputation for their commitment to excellence, expertise, and dedication to customer satisfaction.
When it comes to hardwood flooring, the company believes in providing nothing but the best. By purchasing flooring in large quantities, thousands of square feet at a time, in truckloads and container loads, they are able to pass on the savings to their customers, offering high-quality hardwood flooring at lower prices. At any given time, California Flooring & Design has over a million square feet of flooring material in stock at their warehouses, ready for immediate installation. From hardwood to laminate, carpet, tile & stone, and even vinyl, they stock a wide range of flooring materials to suit every home and every budget.
What sets California Flooring & Design apart from other flooring companies is their wholehearted focus on customer service. They offer free in-home estimates, providing the convenience of a showroom experience right in the comfort of your home. They also provide free express shipping on all hardwood flooring orders and a free floor care kit with every flooring purchase, ensuring you have everything you need to maintain the elegance and longevity of your new hardwood floors.
The company stands by its products and installation services, offering a 5-year guarantee to give customers peace of mind. They also offer expert cleaning and restoration services, ensuring your hardwood floors continue to look their best for years to come.
Their mission is to not just be a service provider, but also a business partner, supporting their customers' projects with their experience and expertise. They strive to continuously improve their services and always put the customer first. In an industry where reliability, productivity, and responsiveness are essential, California Flooring & Design is nothing short of being "a cut above" the competitors.
As you embark on your journey to enhance your home with elegant hardwood flooring, look no further than California Flooring & Design.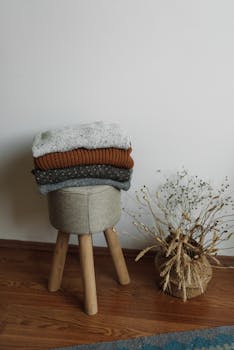 Why Choose Hardwood Flooring?
Step into elegance as you consider the numerous benefits of hardwood flooring for your San Diego home. Beyond its timeless appeal, hardwood flooring offers a range of advantages that make it a standout choice for homeowners seeking durability, versatility, and ease of maintenance.
The Elegance of Hardwood
Hardwood flooring exudes a certain charm and sophistication that never goes out of style. Whether you're aiming for a contemporary, traditional, or rustic aesthetic, hardwood's natural beauty and warmth effortlessly complement any decor. As it ages, unlike other flooring types that may show signs of wear and tear, hardwood flooring simply gains character, adding to its timeless appeal.
Durability and Longevity
One of the key reasons homeowners opt for hardwood flooring is its impressive durability. High-quality hardwood floors, especially when professionally installed and maintained, can last for decades, handling significant foot traffic and active workspaces with ease. For those seeking extra durability, options like hickory, Brazilian teak, or Ipe offer a higher resistance to scratches and dents.
Versatility and Variety
The world of hardwood flooring offers a plethora of styles, stains, colors, and species to choose from. From locally available walnut, hickory, and cherry hardwoods to more exotic options like mahogany and Brazilian Tigerwood, there's a hardwood floor to accommodate any design preference and budget. Whether you prefer the raw charm of unfinished hardwood or the convenience of prefinished flooring, the choice is yours.
Easy Maintenance and Cleaning
Hardwood floors are surprisingly easy to maintain. They don't harbor dust, dirt, or allergens, making them an excellent choice for those with allergies. Regular sweeping, occasional mopping, and keeping the floor dry are generally all it takes to keep your hardwood floors looking their best. Plus, individual boards can be repaired or replaced if significant damage occurs, without the need to disrupt the rest of the floor.
Value Addition to Your Property
Investing in hardwood flooring isn't just about aesthetics and convenience; it's also a smart financial decision. Hardwood floors can significantly boost your property's market value, making it a strong selling point should you decide to sell your home in the future. Even if you plan to stay put, hardwood flooring's longevity and durability mean you'll save on the replacement costs associated with other types of flooring.
In conclusion, choosing hardwood flooring for your home is a choice that marries beauty, durability, and value. Whether you're renovating or building from scratch, hardwood flooring offers a timeless elegance that enhances not just the look of your home, but also its comfort and value.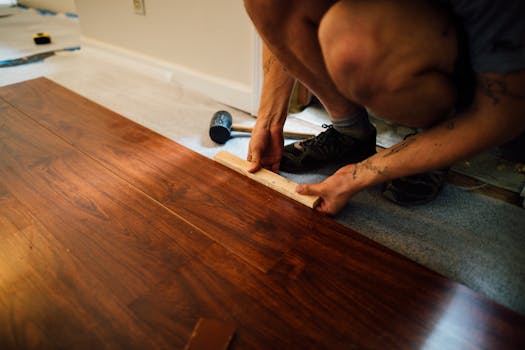 Services Offered by California Flooring & Design
When it comes to flooring, it's not just about choosing the right material. The installation process, regular cleaning, and occasional restoration are critical aspects that determine the longevity and aesthetics of your hardwood floors. Let's walk you through the services offered by California Flooring & Design which are tailored to ensure the elegance of your hardwood floors is maintained over time.
Hardwood Flooring Installation
A flawless hardwood floor begins with expert installation. California Flooring & Design prides itself on providing high-quality craftsmanship from start to finish. The installation process is carried out by specially trained professionals in-house, not subcontracted, ensuring precise installation every time. Complimentary moving of basic furniture is provided beforehand, and a full inspection tour is conducted afterwards to ensure your complete satisfaction. Pre-installation preparations and post-installation care and maintenance are thoroughly explained to ensure your floors continue to look great for years to come.
Hardwood Flooring Cleaning
While hardwood floors are relatively easy to maintain, they require professional cleaning once a year to keep them looking new and beautiful. California Flooring & Design offers convenient scheduling options that are designed to help you keep up with your hardwood floor maintenance. Their experts can handle even the toughest dirt on any kind of floor and make it look as good as the day it was first installed. They provide a wide range of cleaning services including carpet steaming, tile and grout cleaning, stone, marble, and granite sealing, among others.
Hardwood Flooring Restoration
Hardwood floors can lose their shine over time due to regular wear and tear. An annual oil refresh and occasional refinishing can bring back the original beauty and extend the life of your hardwood floors. Using the best restoration techniques, California Flooring & Design ensures your floors continue to add elegance to your home for decades to come.
In summary, California Flooring & Design provides comprehensive hardwood flooring services from installation to maintenance and restoration, ensuring your floors remain a source of pride for years. The company's commitment to reliability, productivity, and responsiveness makes it a go-to choice for homeowners in San Diego seeking a reliable hardwood flooring company.
The Unique Selling Point of California Flooring & Design
Commitment to Reliability
The backbone of California Flooring & Design's operations lies in their unwavering commitment to reliability. Working not just as service providers but as dedicated business partners, they ensure that every project is supported with their far-reaching experience and industry expertise. They are steadfast in their promise to never overpromise or underestimate the complexity of a job, guaranteeing a smooth and efficient customer experience every time.
Productivity and Responsiveness
In a fast-paced world, responsiveness and productivity are crucial. California Flooring & Design prides itself on its quick and efficient services. Whether it's addressing customer queries or executing projects, the team is always on their toes to ensure a swift turnaround. This emphasis on productivity and responsiveness sets them apart in the industry, making them a preferred choice for busy homeowners.
Customer Satisfaction
At the heart of California Flooring & Design is a deep-rooted commitment to customer satisfaction. They believe in putting the customer first in everything they do, and this ethos reflects in their high-quality services and products. From the initial consultation to the final installation, the customer's needs and preferences are always prioritized, resulting in a personalized and satisfying service experience.
High-Quality Craftsmanship
Craftsmanship is a key element that distinguishes California Flooring & Design from its competitors. Their team of expert craftsmen bring an unparalleled level of skill and dedication to each project, ensuring flawless execution and stunning results. This commitment to high-quality craftsmanship makes their hardwood flooring services stand out in the San Diego market.
5-Year Guarantee on Products
One of the most compelling selling points of California Flooring & Design is their generous 5-Year Guarantee on products. This significant guarantee provides customers with peace of mind, knowing that their investment is protected for years to come. It also speaks volumes about the company's confidence in the quality and durability of its products, providing an extra layer of assurance to homeowners.
In summary, California Flooring & Design's unique selling points lie in their commitment to reliability, efficient service, remarkable customer satisfaction, superior craftsmanship, and an impressive product guarantee. These factors make them a top choice for homeowners seeking a reliable, high-quality hardwood flooring company in San Diego.
Customer Reviews and Testimonials
In a world where customers' opinions can make or break a business, reviews and testimonials serve as an invaluable resource for potential clients to gauge the quality and reliability of a service or product. For homeowners in San Diego, looking to invest in hardwood flooring, the wealth of positive reviews for a certain flooring company can provide the much-needed confidence and assurance.
Among the most reliable hardwood flooring companies in San Diego, one stands out in terms of glowing customer reviews — California Flooring and Design. The company has garnered a commendable customer satisfaction rate, with an impressive 4.6 rating from 328 customer reviews. These reviews shine a light on the company's consistent performance and dedication to providing high-quality services.
One of the recurring themes in the reviews is the company's commitment to delivering on time, with customers like Dustin and Daniel applauding the punctuality and productivity of the team. This is a critical factor for busy homeowners who value efficiency and timely project completion.
Another commendable aspect highlighted in the reviews is the knowledge and professionalism of the team. From the showroom to the actual installation process, customers have noted that the team members, such as Brittney and Juan, are not only friendly and hard-working but also have a deep understanding of their craft.
Furthermore, the company's flexibility and adaptability, even in challenging situations, have won them praises. One customer, Linda O., was particularly impressed by the care the installation team took to prevent damage to her new cabinets, showcasing the company's attention to detail and respect for the customer's property.
The reviews also highlight the company's exceptional customer service, with Adela Magana receiving special mention for her kindness, reliability, and helpfulness. This level of customer service provides assurance to potential clients that they will be valued and well taken care of.
The overwhelmingly positive reviews and testimonials paint a picture of a company that is not just reliable and efficient, but also deeply committed to delivering superior service and high-quality hardwood flooring solutions. This level of customer satisfaction is a testament to the company's dedication to excellence and their commitment to keeping their customers' needs at the forefront.
In the end, these testimonials serve as a clear indicator of why California Flooring and Design is a top choice for homeowners in San Diego seeking a reliable hardwood flooring company.
Comparing California Flooring & Design with Other San Diego Flooring Companies
When it comes to choosing the perfect hardwood flooring company, it's essential to compare the offerings, reliability, and customer satisfaction levels of various companies in San Diego. Let's delve into how California Flooring & Design fares on these parameters.
Quality of Service
Quality service is a non-negotiable aspect when it comes to installing or restoring hardwood floors. A well-done job can mean the difference between a floor that lasts for decades and one that needs frequent repairs. California Flooring & Design prides itself on providing high-quality craftmanship, offering in-house installation services by trained professionals to ensure precision every time.
Range of Services
A comprehensive range of services sets a company apart. From installation to cleaning and restoration, California Flooring & Design offers a broad spectrum of services. They provide everything from annual oil refreshes and refinishing to carpet steaming and stone, marble, and granite sealing. Their ability to handle any type of flooring service makes them a one-stop-shop for all your flooring needs.
Customer Satisfaction
Customer satisfaction is the ultimate litmus test of a company's reliability. With positive reviews on platforms like Yelp, California Flooring & Design has proven its commitment to customer satisfaction. Whether it's assisting parents with changing old carpets or refinishing hardwood floors to perfection, their customers testify to their professionalism and dedication.
Pricing and Value
Last, but definitely not least, is the aspect of pricing and value. California Flooring & Design not only matches any advertised price but also provides a complimentary floor care kit with any purchase. This, coupled with their high-quality service and product guarantee, ensures that customers receive remarkable value for their investment.
In conclusion, when compared with other flooring companies in San Diego, California Flooring & Design stands out with its commitment to quality, range of services, high customer satisfaction, and exceptional value. They are indeed a company that understands the importance of standing on a solid foundation, literally!
Conclusion
Your search for a reliable hardwood flooring company in San Diego ends here. With their vast selection of elegant hardwood flooring, expert installation, top-notch customer service, and a 5-year guarantee on products, California Flooring & Design is the clear choice for homeowners in search of the best.
Their commitment to quality workmanship and customer satisfaction is evident in the glowing testimonials from their satisfied customers. They take pride in their work and make every effort to ensure that your hardwood flooring installation or restoration project goes smoothly and results in a beautiful, durable floor that enhances your home's value and appeal.
When it comes to hardwood flooring, don't settle for less. Experience elegance, durability, and a hassle-free installation process with California Flooring & Design. They truly are San Diego's most reliable hardwood flooring company, providing homeowners with a flooring solution that stands the test of time.
Remember, your home deserves nothing but the best. Choose a company that's committed to deliver just that. Choose California Flooring & Design for your hardwood flooring needs and enjoy the peace of mind that comes with knowing you've made the right choice. Because when it comes to flooring, you should stand on excellence.