Introduction
Are you a homeowner in sunny San Diego looking to elevate your home's aesthetic with the timeless appeal of solid wood flooring? Perhaps you've been searching for a flooring company that offers exceptional craftsmanship, a 5-year guarantee on their products, and a seamless shopping experience focused on your comfort and satisfaction. If so, then look no further. Welcome to California Flooring and Design, your premier destination for discount solid wood flooring. In this article, we'll explore the ins and outs of solid wood flooring, the unbeatable deals offered by California Flooring and Design, and hear from satisfied customers who have transformed their homes with our flooring solutions. No matter your lifestyle, we have the perfect flooring solution tailored to your needs. So let's dive in and discover the beauty, durability, and affordability of solid wood flooring.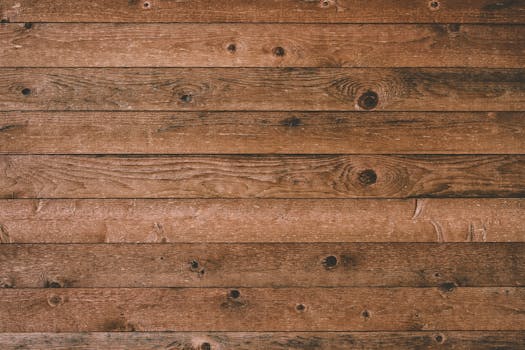 Understanding Solid Wood Flooring
Infuse your home with timeless elegance and warm sophistication by understanding the wonders of solid wood flooring. As the name suggests, solid wood flooring is made from a single piece of wood, cut from a tree. Unlike engineered wood flooring, which is made from layers of different kinds of wood, solid wood flooring offers a unique type of beauty that is hard to replicate.
What is Solid Wood Flooring?
Solid wood flooring is an exquisite type of flooring that is entirely made from a single piece of hardwood. It's a classic choice that can elevate the aesthetic appeal of any space, from a cozy rustic cottage to a chic urban loft. The thickness of solid wood floors varies but is typically ¾ of an inch. The top surface can be sanded and refinished several times, prolonging the life of the floor and allowing for flexibility in maintaining its appearance.
Benefits of Solid Wood Flooring
Solid wood flooring offers unparalleled benefits that extend beyond its stunning visual appeal. One of the main advantages of solid wood flooring is its durability. Known for its strength and longevity, these floors can withstand the hustle and bustle of active households, making them a wise investment that can boost the resale value of properties.
Another benefit of solid wood flooring is its low maintenance requirement. The simple routine of mopping, vacuuming, and keeping the floor dry is all it takes to maintain its beauty. This makes it an attractive choice for busy homeowners.
Moreover, solid wood flooring is a sustainable choice. The trees used to make it are a renewable resource, with new ones being planted all the time. If you're environmentally conscious, this eco-friendly aspect of solid wood flooring will appeal to you.
Different Types of Solid Wood Flooring
When it comes to solid wood flooring, the choices are diverse and cater to a wide range of aesthetic preferences and budgets. From domestic options like walnut, hickory, and cherry, to exotic hardwoods like mahogany and Brazilian Tigerwood, there's a hardwood flooring style to suit every home.
Each type of wood comes with its unique charm and properties. For instance, walnut, a softer wood, is more susceptible to damage from heavy furniture or lots of foot traffic, yet it's less prone to light damage than some other woods, such as cherry. On the other hand, hardwoods like maple and hickory are much harder, holding up well under wear and tear.
Understanding each type's benefits, costs, and maintenance needs is crucial to making a well-informed decision about your hardwood flooring. The goal is to find a balance between style, functionality, and affordability.
When it comes to solid wood flooring, not all providers are created equal. The company you choose to entrust with your home's flooring needs can make all the difference in both the quality of the product and the service you receive. California Flooring & Design stands out in the San Diego market, offering a unique blend of family-owned personal touch, hardwood flooring specialization, unwavering reliability, and an exceptional 5-year guarantee on their products.
Family-Owned Business with a Personal Touch
As a family-owned and operated business, California Flooring & Design brings a unique personal commitment to every project they undertake. They understand the value of trust their customers place in their services and aim to exceed expectations at every step. Their history is rooted in reliability, productivity, and responsiveness, ensuring they deliver top-notch service without over-promising or underestimating the complexity of the job. This integrity and commitment to high-quality service have made them a trusted name among homeowners in San Diego.
Specialization in Hardwood Flooring
Unlike general flooring companies, California Flooring & Design has a special focus on hardwood flooring. They recognize that hardwood is a favorite amongst homeowners due to its durability, aesthetic appeal, and timeless charm. Their comprehensive services range from sourcing premium quality hardwood to precision installation, ensuring homeowners get the maximum value out of their investment. Plus, their extensive knowledge of the material allows them to provide expert advice on care and maintenance, ensuring the longevity of your floors.
Commitment to Reliability, Productivity, and Responsiveness
In an industry where responsiveness and productivity are key, California Flooring & Design truly shines. They pride themselves on their quick and efficient services, always ready to address customer queries or execute projects with a swift turnaround. This emphasis on productivity and responsiveness sets them apart in the industry, making them a preferred choice for busy homeowners seeking top-quality hardwood flooring.
5-Year Guarantee on Products
Perhaps one of the most compelling reasons to choose California Flooring & Design is their generous 5-year guarantee on their products. This substantial guarantee gives customers peace of mind, knowing that their investment is protected for years to come. It also speaks volumes about the company's confidence in the quality and durability of its products, providing an extra layer of assurance to homeowners. This commitment to customer satisfaction and high-quality craftsmanship make California Flooring & Design an unbeatable choice for your solid wood flooring needs.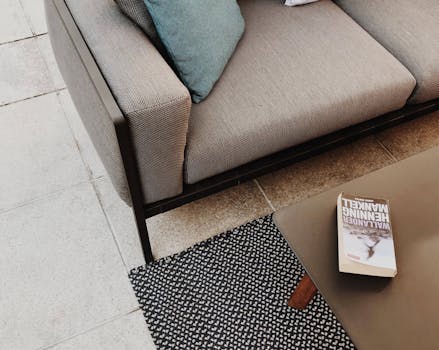 How to Choose the Right Solid Wood Flooring for Your Home
Reaping the maximum benefits of solid wood flooring requires making the right choices. It's not just about the color or pattern; numerous factors come into play when selecting the perfect solid wood flooring for your home.
Consider the Room and Its Usage
The room in which you'll be installing the flooring significantly affects your choice. For instance, a room that sees a lot of foot traffic or sunlight might require a different type of wood compared to a less frequented room. Rooms with heavy furniture would benefit from harder wood species like hickory, which are known for their durability and resistance to wear and tear.
Choose the Right Wood Species
There's a diverse range of wood species to choose from when considering hardwood flooring. Lighter woods like ash and maple are great for a cool and breezy aesthetic and are less prone to showing dirt and damage. Darker woods like cherry or mahogany, on the other hand, lend a warm, cozy feel to your home. While walnut, a softer wood, is more susceptible to damage from heavy furniture or foot traffic, it's less prone to light damage, making it a great choice for rooms with moderate usage.
Select the Appropriate Finish
The finish of your wood flooring does more than just add to its aesthetic appeal. It can also enhance the floor's durability and ease of maintenance. From glossy to matte finishes, the options are endless. You might also consider whether you want your floor waterproofed or stained, which can increase its lifespan and ease of cleaning. Keep in mind that these additional treatments can add to the overall cost.
Understand the Installation Process
Hardwood floor installation is a significant project, and understanding the process can help you prepare better. Whether you plan to embark on a DIY project or hire professionals, knowing what to expect can streamline the process. For instance, the subfloor needs to be clean, dry, and level before installation begins. You may also need to install an underlayment, especially if the subfloor is not perfectly level.
And don't forget about the cost of installation. If you're on a budget, consider interlocking hardwood, which can be installed without the need for nails or glue, potentially saving you on labor costs.
As you can see, choosing the right solid wood flooring for your home is not a decision that should be taken lightly. By considering the room usage, choosing the right wood species, selecting an appropriate finish, and understanding the installation process, you can ensure that your new floor will not only look stunning but also stand the test of time.
Unbeatable Deals: Discount Solid Wood Flooring Options at California Flooring & Design
Choosing the right hardwood for your floors doesn't mean you have to break the bank. California Flooring & Design is committed to providing affordable solid wood flooring options without compromising on quality or craftsmanship. Let's explore how you can save big on your flooring project with California Flooring & Design.
Affordable Solid Wood Flooring Options
California Flooring & Design is renowned for their ability to offer high-quality hardwood flooring at affordable prices. This is possible because they purchase flooring materials in large quantities, securing lower prices from manufacturers which are then passed on to customers. With over a million square feet of flooring material in stock at any given time, they have a vast variety of solid wood flooring options that cater to different budgets.
Seasonal Discounts and Offers
In addition to their affordable pricing, California Flooring & Design also offers seasonal discounts and special offers. These discounts further reduce the cost of your hardwood flooring project, making it even more affordable. Keep an eye on their website or get in touch with their customer service team to stay updated about their latest offers and deals.
Special Packages for Installation, Cleaning, and Restoration Services
The savings don't just stop at the flooring purchase. California Flooring & Design also offers special packages for their end-to-end services, including installation, annual cleaning, and restoration services. For instance, they provide a complimentary moving of basic furniture before installation and a full inspection tour afterward to ensure your complete satisfaction. Moreover, they offer a free floor care kit with every flooring purchase and a free in-home estimate, bringing the showroom right into the comfort of your home.
In essence, California Flooring & Design is truly your go-to solution for affordable solid wood flooring in San Diego. They offer not just a product, but a long-lasting, quality solution tailored to your specific needs, lifestyle, and budget. With their unbeatable deals, you can invest in a floor that delivers both in terms of aesthetics and durability, without burning a hole in your pocket.
Customer Reviews and Testimonials
The real measure of a company's worth often lies in the feedback of its clients. In the case of California Flooring & Design, their glowing customer reviews and testimonials tell a tale of exceptional service, craftsmanship, and customer satisfaction.
Satisfied Customers Share Their Experiences
California Flooring & Design maintains a remarkable customer satisfaction rate with an impressive 4.6 rating from 328 customer reviews. This isn't just a number – it's a testament to the company's consistent performance and dedication to providing high-quality services.
Diving into the details, customers frequently praise the company's commitment to delivering on time. This is a crucial factor, especially for busy homeowners in San Diego who value efficiency and timely project completion. Reviews from customers like Dustin and Daniel applaud the punctuality and productivity of the team, reinforcing the company's reputation for reliability.
How California Flooring & Design Exceeds Expectations
Aside from timeliness, another commendable aspect highlighted in the reviews is the knowledge and professionalism of the team. Customers have noted that from the showroom to the actual installation process, team members like Brittney and Juan are not only friendly and hardworking but also deeply understand their craft. This level of expertise contributes to the seamless customer experience and the high-quality results delivered by California Flooring & Design.
Moreover, the company's flexibility and adaptability in challenging situations have won them high praises. For instance, one customer, Linda O., was particularly impressed by the care the installation team took to prevent damage to her new cabinets, underscoring the company's attention to detail and respect for the customer's property.
Additionally, the company's exceptional customer service consistently stands out in reviews, with Adela Magana receiving special mention for her kindness, reliability, and helpfulness. This level of customer service provides assurance to potential clients that they will be valued and well taken care of.
In summary, the overwhelmingly positive reviews and testimonials paint a picture of a company that is not just reliable and efficient, but also deeply committed to customer satisfaction. This level of customer satisfaction is a testament to the company's dedication to excellence and their commitment to keeping their customers' needs at the forefront. As a homeowner seeking a reliable, high-quality hardwood flooring company in San Diego, these testimonials provide a clear indication of why California Flooring & Design should be your top choice.
Conclusion
Choosing the right solid wood flooring option for your home is no small feat, but with California Flooring & Design, the task becomes a breeze. With a wide range of discount solid wood flooring options, expert guidance on choosing the best fit for your home, and a solid 5-year guarantee on products, there's every reason to trust this family-owned business.
Whether you value durability, aesthetics, or affordability, California Flooring & Design has got you covered. The company's commitment to reliability, productivity, and responsiveness ensures that your flooring project, no matter how big or small, is in skilled and experienced hands.
As a busy homeowner in San Diego, you'll appreciate the convenience and peace of mind that comes with choosing California Flooring & Design. From the initial consultation to the final installation, the team works diligently to deliver a seamless and satisfactory experience. Their specialization in hardwood flooring, their commitment to customer satisfaction, and their unrivaled deals make them a clear choice for your flooring needs.
In conclusion, if you're seeking high-quality, discount solid wood flooring in San Diego, look no further than California Flooring & Design. Their impressive range of products, stellar customer service, and commitment to excellence make them a one-stop-shop for all your flooring needs.
Remember, a solid wood floor is not just a floor—it's an investment in your home's future. And with the right flooring company by your side, that investment is sure to pay off in spades. Choose California Flooring & Design for your solid wood flooring needs, and watch as they transform your home into a space of unparalleled beauty and comfort.