Discover the secret to finding the perfect hardwood floors that won't break the bank. In the vibrant city of San Diego, homeowners are constantly on the hunt for ways to elevate their homes' aesthetics and increase property value. One surefire method to achieve this is by installing high-quality hardwood flooring. However, the common challenge many homeowners face is finding the sweet spot between quality and affordability. This article aims to guide you through the journey of finding affordable hardwood flooring in San Diego, without compromising on the quality and elegance that hardwood floors bring to your home.
In this comprehensive guide, we'll explore the allure of hardwood flooring, the factors influencing its cost, and the best tips to land a great deal. Ultimately, we'll introduce you to a reliable solution that provides top-tier hardwood flooring services, without causing a dent in your wallet. Let's dive in to bring your dream hardwood floors to life.
Understanding Hardwood Flooring
Step into any home adorned with hardwood floors and you'll immediately sense an air of timeless elegance and warm sophistication. The allure of hardwood flooring lies in its durability, low maintenance, and its ability to seamlessly blend with any décor style. From a cozy rustic cottage to a chic urban loft, hardwood floors can instantly elevate the aesthetic appeal of any space.
The Appeal of Hardwood Flooring
Hardwood floors are more than just a visual treat. They are known for their strength and longevity, able to withstand the hustle and bustle of active households. This makes them a wise investment, often boosting the resale value of properties. Furthermore, the simple maintenance routine of just mopping, vacuuming, and keeping the floor dry makes them an attractive choice for homeowners who lead busy lives.
Types of Hardwood Flooring
When it comes to hardwood flooring, the choices are diverse and cater to a wide range of aesthetic preferences and budgets. From domestic options like walnut, hickory, and cherry, to exotic hardwoods like mahogany and Brazilian Tigerwood, there's a hardwood flooring style to suit every home. You also have the choice between raw and pre-finished hardwood flooring, each offering unique benefits. If you're environmentally conscious, you might even consider reclaimed hardwood, an affordable and eco-friendly option that breathes new life into used wood.
Solid vs. Engineered Hardwood Floors
Choosing between solid and engineered hardwood floors mainly hinges on your budget and the specific requirements of your space. Solid wood floors, renowned for their durability and beauty, are an excellent choice if you're looking for a long-term flooring solution. They come in a variety of grain types, each adding a unique charm to your rooms. However, if you're on a budget but still covet the aesthetic appeal of hardwood, engineered hardwood floors are a great alternative. Constructed from several layers of thin wood plies laminated together, engineered floors are more stable, resistant to scratching, and warping compared to solid hardwood.
Making a well-informed decision about your hardwood flooring requires a deep understanding of each type's benefits, costs, and maintenance needs. As you continue exploring, remember that the goal is to find a balance between style, functionality, and affordability.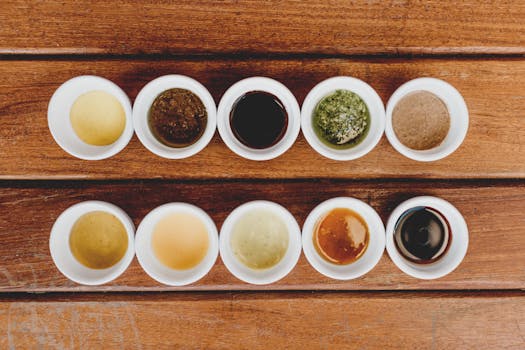 Factors Influencing the Cost of Hardwood Flooring
When considering hardwood flooring in San Diego, it's essential to understand the factors that influence the cost. It's not just about the initial purchase; you have to take into account the type of wood, quality of the wood, installation costs, and the cost of maintaining your new hardwood floor.
Type of Wood
One of the major factors that influence the cost of hardwood flooring is the type of wood you choose. Hardwood floors are made from a variety of wood species, each with its unique characteristics and price points. For instance, a hardwood floor made from maple, oak, or cherry would cost more as these are considered premium woods. They can withstand heavy foot traffic, repel moisture and dust, and have a high endurance level.
Quality of Wood
The quality of the wood also plays a significant role in determining the cost of your hardwood flooring. High-quality hardwood is more expensive because it is more durable and less likely to scratch or dent. It also often has a more appealing grain and color, which can add to the aesthetic appeal of your home.
Installation Costs
Installation costs can also significantly influence the price of your hardwood flooring. Hardwood flooring installation requires technical expertise, and you'll likely need to hire a professional. This can add a substantial amount to your overall flooring costs. The cost of installation can vary based on the complexity of the job and the rates of the contractor you hire.
Maintenance Costs
Lastly, don't forget about maintenance costs. Hardwood floors require regular care to maintain their beauty and longevity. This can include sweeping, wet mopping, and occasionally refinishing the surface. While hardwood floors are generally easy to maintain, the cost of any required products or professional services should be factored into your budget.
Understanding the costs associated with hardwood flooring can help you make an informed decision and find a solution that suits your style and budget. Remember, investing in high-quality hardwood flooring can also increase the resale value of your home, making it a wise investment in the long run.
Tips for Finding Affordable Hardwood Flooring in San Diego
Looking for affordable hardwood flooring in San Diego? No worries, there are ways to find high-quality flooring without breaking the bank. Below are some useful tips to help you in your quest for cost-effective hardwood flooring.
Research and Compare Prices
Start by doing your homework. Research various hardwood flooring providers in San Diego and compare their prices. Keep in mind that while cost is an important factor, you also want to consider the quality of the product and the reputation of the provider. Make use of online resources like Yelp to read reviews and get a sense of the customers' experiences.
Consider the Type of Wood
Not all hardwoods cost the same. The type and quality of wood you choose can significantly impact the price. For instance, exotic wood species like Brazilian Cherry or Walnut tend to be more expensive than domestic species like Oak or Maple. Therefore, opting for a less expensive wood species can help you save on costs.
Opt for Engineered Hardwood
Engineered hardwood can be a cost-effective alternative to solid hardwood. It is made up of a thin layer of natural wood on top and multiple layers of plywood beneath, making it more resistant to humidity and temperature changes. Plus, it often comes at a lower price point compared to solid hardwood without compromising on the aesthetic appeal.
Look for Discounts and Sales
Never underestimate the power of a good sale. Many hardwood flooring stores in San Diego have seasonal sales or discounts on certain products. Keep an eye out for these opportunities to snag a deal.
Consider Refinishing Existing Hardwood Floors
If you already have hardwood floors that are looking a little worse for wear, consider refinishing instead of replacing them. This process can restore the original beauty of your floors, making them look brand new again. Refinishing is often less expensive than installing new hardwood floors and can extend the lifespan of your existing floors.
By following these tips, you can find affordable hardwood flooring in San Diego that meets your needs and fits your budget. Remember, the key is to balance cost with quality. You want to invest in a floor that will not only look good but also last for years to come.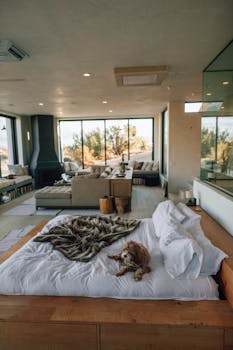 California Flooring & Design: Your Affordable Hardwood Flooring Solution in San Diego
About California Flooring & Design
For homeowners in San Diego seeking the perfect balance between cost and quality, California Flooring & Design is your answer. With decades of experience under their belt, they have become the largest hardwood flooring provider in the region. Committed to providing consumers with top-quality products, their mission is to support your flooring project with their expertise, experience, and dedication to excellence. They work hand-in-hand with customers, not merely as service providers, but as business partners.
California Flooring & Design is also renowned for its vast inventory. They purchase flooring in large quantities, securing lower prices for consumers. At any given time, they have in excess of 1,000,000 square feet of flooring material in stock, ready for immediate installation.
Services Offered by California Flooring & Design
The company's services extend beyond just selling flooring materials. They offer end-to-end services, including installation and cleaning. Their installation services are carried out by specially trained professionals, ensuring precision installation every time. On top of that, their team provides an annual oil refresh and occasional refinishing to keep your floors looking pristine for years. They also offer carpet steaming, tile and grout cleaning, stone, marble, and granite sealing, and much more.
Why Choose California Flooring & Design
Selecting California Flooring & Design for your hardwood flooring needs is choosing to invest in a floor that will last you for years to come. Their team prides themselves on high-quality craftsmanship and a seamless installation process. They also offer a complimentary moving of basic furniture before the installation and a full inspection tour afterward, ensuring you're fully satisfied with the result.
Moreover, they provide a free in-home estimate, bringing the showroom right into the comfort of your home. They even offer a free floor care kit with any flooring purchase and promise to match any advertised price, truly making them your affordable solution for hardwood flooring in San Diego.
In a nutshell, California Flooring & Design offers not just a product, but a long-lasting, quality solution tailored to your specific needs, lifestyle, and budget.
Conclusion
Finding the right hardwood flooring for your home is not just about the aesthetics, but also about the quality and affordability. The journey to discovering the best hardwood flooring in San Diego doesn't have to be stressful or overly expensive. By understanding the different types of hardwood, their costs, and how to find deals, you can bring a touch of luxury to your home without breaking the bank.
When looking for affordable hardwood flooring, remember to compare prices, consider engineered hardwood as a cost-effective alternative to solid wood, and take advantage of discounts and sales. And while new floors can certainly refresh and elevate the look of your home, don't overlook the possibility of refinishing your existing hardwood floors for a more budget-friendly makeover.
Finally, consider working with reliable companies like California Flooring & Design who offer a wide range of options to suit every budget, and provide quality installation services and a five-year guarantee for your peace of mind.
In conclusion, with careful research and consideration, you can find affordable hardwood flooring in San Diego that meets your aesthetic preferences, functional needs, and budget. Choose wisely, and you'll enjoy the beauty, durability, and timeless appeal of your hardwood floors for many years to come. It's not just about adding value to your home, but also about creating a space that you love to live in.