Introduction
Is your living space yearning for a revamp? Refresh your home with the timeless elegance of hardwood flooring. This article is your guide to finding the best 'wood floor contractor near me' and understanding why a professional touch is essential for a flawless finish. We'll introduce you to San Diego's top-rated flooring company, California Flooring and Design, renowned for its high-quality hardwood flooring and reliable installation services. Whether you're a busy homeowner seeking a trustworthy contractor or someone who values craftsmanship and reliability, this article is a must-read. We'll delve into the world of hardwood flooring, highlighting its aesthetic appeal, durability, and value addition to your home. Furthermore, we'll discuss the vital role of professional wood floor contractors and the unique selling points of California Flooring & Design. So, let's embark on this journey to transform your home into a haven of comfort, sophistication, and style.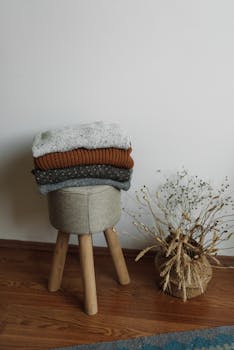 Why Choose Hardwood Flooring
Are you considering revamping your space and are unsure about the flooring choice? Here's why hardwood flooring is an excellent option for your home.
The Aesthetic Appeal of Hardwood Floors
Stepping onto a hardwood floor is akin to an invitation into a world of warmth, elegance, and timeless beauty. Hardwood flooring offers a high-end, luxurious look that never goes out of style, instantly adding warmth and charm to any room. The rich tones and natural grain patterns of hardwood add depth and character, making each floor unique. Whether you prefer the traditional look of oak or the exotic allure of Brazilian Tigerwood, hardwood flooring comes in a variety of styles, stains, colors, and species. This makes it possible for you to find the perfect match for your home's aesthetic, with a wide range of colors, grains, and textures available.
The Durability of Hardwood Floors
When it comes to durability, hardwood flooring is second to none. High-quality hardwood floors, when properly installed and maintained, can last for several decades, making them a worthwhile long-term investment. Manufactured, kiln-dried, and professionally installed hardwood flooring, like the one offered by California Flooring & Design, is designed to withstand significant foot traffic and active workspaces. Even in the face of wear and tear, hardwood floors can be refinished rather than replaced, further enhancing their lifespan. With various hardness levels measured on the Janka hardness scale, you can choose a hardwood species that aligns with your lifestyle and usage patterns.
The Value Addition of Hardwood Floors
Hardwood flooring not only enhances the aesthetics of your home but also increases its value. In fact, studies suggest that installing hardwood flooring can increase the value of your home, making it a fantastic long-term investment and a strong resale argument. The classic look of hardwood flooring creates a timeless appeal that potential homebuyers often look for, making it a smart investment for your home. Moreover, the versatility of hardwood flooring in design allows it to complement any interior style, from traditional to contemporary, thus increasing its overall appeal.
In conclusion, the aesthetic appeal, durability, and value addition of hardwood flooring make it an excellent choice for homeowners looking to revamp their space. With a top-rated wood floor contractor like California Flooring & Design, you can ensure not only the quality of your flooring but also the peace of mind knowing you've made a smart, long-lasting investment in your home.
The Importance of Hiring a Professional Wood Floor Contractor
When it comes to installing hardwood flooring, craftsmanship matters. It's not just about laying down wood planks; it's about creating a stunning aesthetic, ensuring longevity, and boosting your home's value. That's why hiring a professional wood floor contractor is crucial. They bring expertise, ensure top-tier quality, and deliver time and cost efficiency to the table.
Expertise and Experience
Hardwood flooring installation isn't a DIY task that you can just wing on a weekend. It requires an understanding of the various types of flooring available, as well as the know-how to develop and execute hardwood floor designs. A professional wood floor contractor like Michael from Mysha's Flooring, as mentioned in the review, brings an abundance of experience and knowledge to every project. Their industry expertise allows them to provide insightful advice, whether you're planning to install a new hardwood floor or replace an existing one.
Quality of Work
Professional wood floor contractors uphold high standards of workmanship. Their goal isn't just to get the job done; it's to get the job done right. They pay close attention to detail, ensuring all aspects of the installation process are handled with precision. They are also mindful of the surroundings, keeping the job site clean and organized. As a result, you get floors that are not only beautiful but also installed correctly to last for years.
Time and Cost Efficiency
While it might be tempting to install the hardwood floor yourself to save on costs, it may end up being more expensive and time-consuming in the long run. This is especially true if mistakes occur during the installation process. A professional contractor, on the other hand, has the necessary tools and skills to complete the job efficiently. They can also prevent potential issues that could lead to costly repairs in the future.
In addition, they can help you select the best materials that will suit your needs and budget, saving you from unplanned expenses. For instance, if you're considering installing the floor yourself, a professional contractor might suggest opting for interlocking hardwood that can be snapped together simply and securely without the need for nails or glue, as recommended by California Flooring and Design.
In conclusion, hiring a professional wood floor contractor isn't just an investment in your home's aesthetic appeal; it's an investment in quality, longevity, and peace of mind. With their expertise and commitment to quality, you can rest assured that your hardwood floors will be a stunning addition to your home for many years to come.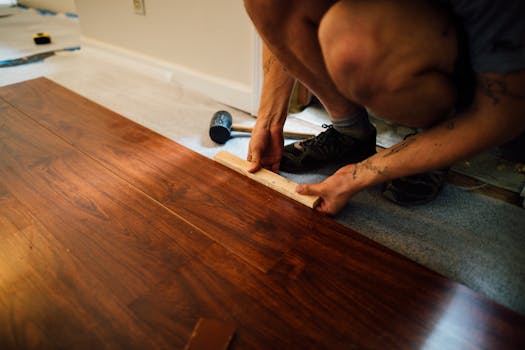 Services Offered by California Flooring & Design
When it comes to entrusting your hardwood floors to a professional, California Flooring & Design offers a comprehensive suite of services designed to cater to every aspect of your flooring needs. Their team of experts are committed to delivering top-notch craftsmanship, ensuring your floors not only look fantastic but can also stand the test of time.
Hardwood Floor Installation
A flawless hardwood floor begins with expert installation. At California Flooring & Design, they pride themselves on providing high-quality craftsmanship from start to finish. The installation process is carried out by specially trained professionals in-house, not subcontracted, ensuring precise installation every time. Complimentary moving of basic furniture is provided beforehand, and a full inspection tour is conducted afterwards to ensure your complete satisfaction. Pre-installation preparations and post-installation care and maintenance are thoroughly explained to ensure your floors continue to look great for years to come.
Hardwood Floor Cleaning
Maintaining the stunning look of your hardwood floors is just as important as the installation itself. That's why California Flooring & Design offers professional cleaning services designed to keep your floors in optimal condition. They recommend an annual professional cleaning to keep your floors looking new and beautiful. Their experts can handle even the toughest dirt on any kind of floor and make it look as good as the day it was first installed. They provide a wide range of cleaning services including carpet steaming, tile and grout cleaning, stone, marble, and granite sealing, among others.
Hardwood Floor Restoration
No matter how well you maintain your hardwood floors, they can lose their shine over time due to wear and tear. That's where the restoration services of California Flooring & Design come in. An annual oil refresh and occasional refinishing can bring back the original beauty and extend the life of your hardwood floors. Using the best restoration techniques, they ensure your floors continue to add elegance to your home for decades to come.
In conclusion, California Flooring & Design provides comprehensive hardwood flooring services from installation to maintenance and restoration, ensuring your floors remain a source of pride for years. Their commitment to reliability, productivity, and responsiveness makes them a go-to choice for homeowners in San Diego seeking a reliable hardwood flooring company.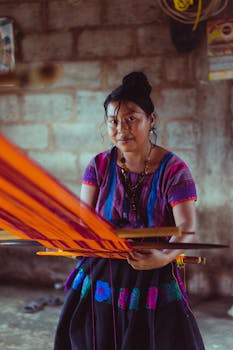 The Unique Selling Points of California Flooring & Design
When it comes to hardwood flooring, you want a company that stands out from the crowd. One that offers a unique blend of services and advantages that others simply can't match. California Flooring & Design is that company. Let's take a closer look at their unique selling points.
Commitment to Reliability, Productivity, and Responsiveness
In the fast-paced world of home remodeling, a company that values reliability, productivity, and responsiveness is a rare find. California Flooring & Design prides itself on being that company. They understand that your time is valuable, so they strive to provide quick and efficient services. Whether it's addressing customer queries or executing projects, they are always on their toes to ensure a swift turnaround. This focus on productivity and responsiveness makes them a preferred choice for busy homeowners like you.
High-Quality Craftsmanship
Next up is craftsmanship, a key element that distinguishes California Flooring & Design from its competitors. They have a team of expert craftsmen who bring an unparalleled level of skill and dedication to each project, ensuring flawless execution and stunning results. This commitment to high-quality craftsmanship is clearly visible in their finished projects, making their hardwood flooring services stand out in the San Diego market.
5-Year Guarantee on Products
Finally, one of the most compelling selling points of California Flooring & Design is their generous 5-Year Guarantee on products. This significant guarantee provides you, the customer, with peace of mind, knowing that your investment is protected for years to come. It also speaks volumes about the company's confidence in the quality and durability of its products, providing an extra layer of assurance to homeowners.
In summary, California Flooring & Design's unique selling points lie in their commitment to reliability, efficient service, superior craftsmanship, and an impressive product guarantee. These factors make them a top choice for homeowners seeking a reliable, high-quality hardwood flooring company in San Diego. With California Flooring & Design, you're not just getting a service – you're getting a partner dedicated to bringing your vision to life.
How to Choose the Right Wood Floor Contractor Near You
When it comes to transforming your living space with stunning hardwood flooring, finding the right contractor is key. Here are some essential steps to ensure you choose the best wood floor contractor near you.
Check Credentials and Experience
The first step in your journey should be to verify the credentials and experience of your potential contractor. A seasoned professional like Michael from Mysha's Flooring, for example, brings not only a wealth of knowledge but also a keen eye for detail and a commitment to high standards. Similarly, a reputable company like California Flooring and Design should have a solid track record and a wealth of positive customer testimonials. Check for licenses, insurance, and professional affiliations, which are indicators of a contractor's credibility and commitment to their craft.
Ask for References and Reviews
The most reliable way to gauge a contractor's competence and reliability is through the experiences of their past clients. Don't hesitate to ask for references and take the time to read reviews. Positive feedback from previous customers, like the client who felt they hit the jackpot with Michael from Mysha's Flooring, is a strong endorsement of a contractor's work.
Compare Quotes and Services
While cost is certainly a factor to consider, it shouldn't be the sole determining factor in choosing your contractor. Remember, you're investing in your home's aesthetic appeal, durability, and value, so quality should never be compromised for the sake of cost. That said, it's still essential to get quotes from different contractors and compare them. Understand what's included in the quote, and ensure it covers all aspects of the job, from material sourcing to installation and cleanup.
When comparing, also consider the range of services offered. For instance, California Flooring and Design provides not just installation, but also hardwood floor cleaning and restoration services. This comprehensive service offering can be a significant advantage in maintaining the beauty and longevity of your floors.
Choosing the right wood floor contractor near you is a crucial step in your home improvement journey. By doing thorough research and considering these factors, you can ensure you're partnering with a reliable professional who will deliver high-quality work and a floor you'll love for years to come.
Conclusion
Revamping your space is an exciting endeavor, and choosing the right wood floor contractor near you can make all the difference. The right contractor will not only deliver a high-quality, beautiful floor, but also a worry-free installation process. California Flooring & Design stands out as a top-rated choice for homeowners in San Diego, offering exceptional services, craftsmanship, and a 5-year guarantee on products.
When choosing hardwood flooring, you're investing in a long-lasting, aesthetically pleasing, and value-adding feature for your home. Whether you're looking for hardwood floor installation, cleaning, or restoration, a professional contractor can provide the expertise and efficiency you need.
Remember, hiring a professional isn't just about getting the job done—it's about getting it done right. With the ideal contractor—like California Flooring & Design—you'll have peace of mind knowing your home is in capable hands. From the first plank laid to the final polish, your dream floor becomes a reality.
In conclusion, investing in hardwood flooring is a smart move for any homeowner. It's more than just a surface to walk on—it's a key element of your home's character. And with a reliable wood floor contractor near you, such as California Flooring & Design, your dream home isn't just a vision—it's achievable. Make the right decision today and transform your space with high-quality hardwood flooring.