Introduction
Imagine walking into a home with beautifully restored hardwood flooring. The grains are distinct, the surface smooth and polished, and the room feels warm and inviting. That's the power of a quality hardwood floor restoration service. In San Diego, where homes blend the charm of old-world architecture with modern designs, homeowners understand the importance of maintaining their hardwood floors. But, the benefits of hardwood floor restoration go beyond mere aesthetics. It increases property value, improves durability, promotes a healthier living environment, and saves money in the long run. This article will delve into the advantages of hardwood floor restoration services in San Diego and introduce you to a trusted partner in this journey – California Flooring and Design.
The Importance of Hardwood Floor Restoration
Navigating the path of home renovation can seem like an uphill battle, but the transformation that hardwood floor restoration brings is worth every step. Just like a classic painting, hardwood flooring needs professional care to maintain its allure and integrity over time. This is where hardwood floor restoration services in San Diego come into play. Hardwood floor restoration is not just a cosmetic touch-up; it's a comprehensive service that breathes new life into your floors. With time, hardwood floors can lose their luster, accumulate scratches, or suffer from deep-seated dirt. These factors can detract from the beauty of your home and even impact your living environment. The process of hardwood floor restoration involves specialized sanding equipment that removes the existing finish on your floor. This creates a clean canvas, just like how an artist prepares for a new masterpiece. The sanding process is critical to eliminating any defects and ensuring a flat surface. Once this step is complete, the floor is then stained and finished to restore its original grandeur. In San Diego, where many homes have a rich history, hardwood floor restoration services can help you appreciate and preserve the value of original flooring. It's about bringing the best of your home's history forward, following the grain and natural hues present in the wood. This meticulous process is not only about fixing minor cosmetic issues; it's a complete restoration service that respects and enhances the unique character of your flooring. A key advantage of professional hardwood floor restoration services is the use of dust containment systems. These systems are designed to keep your home free of dust during the entire project, ensuring your living environment remains clean and safe. Remember, the biggest design statement in your home might just be under your feet. Restoring your hardwood floors is like unveiling a hidden treasure, instantly upgrading the aesthetic appeal of your home. Whether you're looking to refresh your current hardwood floors or restore the original flooring of an older property, understanding the importance of hardwood floor restoration can guide you towards making the best decision for your home.
The Benefits of Hardwood Floor Restoration
Imagine coming home to a place that radiates elegance and warmth, all thanks to the natural beauty of hardwood floors. But beyond its visual appeal, restoring hardwood floors provide a multitude of benefits that you might not have considered yet. Here are some reasons why hardwood floor restoration should be your next home improvement project.
Enhances the Aesthetic Appeal of Your Home
Hardwood floor restoration brings out the natural beauty of your floors. Over time, hardwood floors may lose their shine and elegance due to wear and tear. Scratches, dents, and stains can mar their surface, making them look old and worn out. However, through professional hardwood floor restoration, your floors can be sanded down, removing surface damage and revealing the beautiful wood underneath. Once refinished, your floors will look as good as new, enhancing your home's aesthetic appeal and creating a warm and inviting atmosphere.
Increases the Value of Your Property
A well-maintained hardwood floor not only enhances the look of your home but also boosts its market value. Prospective buyers often appreciate the timeless elegance and durability of hardwood floors, making properties with such features more appealing. In fact, hardwood floors are often listed as a desirable feature in home listings, and homes with hardwood floors tend to sell faster and at higher prices.
Improves the Durability of Your Floors
Aside from the aesthetic aspects, hardwood floor restoration also increases the lifespan of your floors. The refinishing process involves removing the old finish and applying a new one, protecting the wood from damage and prolonging its life. Moreover, high-quality hardwood flooring, when properly maintained, can last for decades, making it a worthwhile investment.
Promotes a Healthier Living Environment
Hardwood floor restoration also contributes to a healthier living environment. Unlike carpets that can harbor allergens and dust, hardwood floors are easy to clean and maintain. A well-refinished hardwood floor leaves no room for dust mites or allergens, contributing greatly to improving your home's indoor air quality.
Saves Money in the Long Run
Lastly, hardwood floor restoration can save you money in the long run. Instead of replacing your entire floor, which can be costly and time-consuming, restoring your existing hardwood floor is a more cost-effective solution. Plus, with the right care and maintenance, your newly restored hardwood floor can last for generations, making it a smart, long-term investment. In conclusion, hardwood floor restoration is an excellent way to enhance your home's beauty, increase its value, improve its durability, promote a healthier living environment, and save money in the long run. So why wait? Start breathing new life into your hardwood floors today!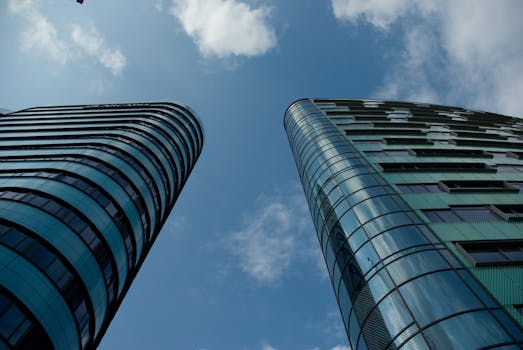 California Flooring & Design: Your Trusted Partner in Hardwood Floor Restoration
Overview of California Flooring & Design
Stepping into the world of hardwood floor restoration, you'll want to work with a company that not only understands your needs but also has the right blend of experience and expertise to deliver outstanding results. That's where California Flooring & Design comes into the picture. Recognized as San Diego's largest hardwood flooring supplier, this family-owned business is dedicated to providing the best in interior floor design. With a mission to work in collaboration with customers, California Flooring & Design doesn't just see itself as a service provider but as a business partner committed to supporting your project with their know-how and dedication to excellence. Their team includes specially trained professionals who ensure precision in every installation, making them a cut above the rest in the industry.
Unique Selling Points of California Flooring & Design
California Flooring & Design is not just about selling products; they're about delivering solutions. They stand apart due to their ability to provide free in-home estimates, bringing the showroom right to your doorstep for your convenience. This personalized approach allows them to understand your unique needs and preferences, helping them deliver a service that's tailored specifically for you. Their commitment to continuous improvement and putting the customer first earned them a stellar reputation in San Diego. Plus, their vast stock of flooring material ensures that you get immediate installation without any delays.
The 5-Year Guarantee of California Flooring & Design
One of the most compelling reasons to choose California Flooring & Design is their commitment to stand behind their products and services. They offer a 5-year guarantee on all their flooring products, providing you with the peace of mind that your investment is protected. This guarantee reflects their confidence in the quality of their products and the craftsmanship of their installation. In conclusion, when it comes to hardwood floor restoration, California Flooring & Design is a name you can trust. Their commitment to quality, customer satisfaction, and a unique personalized approach makes them the go-to choice for all your hardwood flooring needs in San Diego.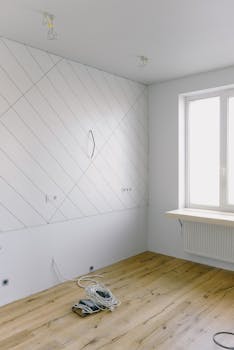 Services Offered by California Flooring & Design
When it comes to maintaining the splendor of your hardwood floors, California Flooring & Design offers a comprehensive range of services that cater to all your needs. Their services are designed to preserve the life of your floors, enhance their appearance, and ensure they continue to add value to your home.
Hardwood Floor Installation
The first step towards a beautiful home is the installation of high-quality hardwood floors. The team of experts at California Flooring & Design specializes in precision installation to guarantee a floor that will last for years to come. They ensure a streamlined process, from preparing you for the installation to guiding you through the entire process. Their in-house professionals, who are specially trained, carry out all installation services, thus eliminating the need for subcontracting. This guarantees precision installation every time and a floor that will stand the test of time.
Hardwood Floor Cleaning
Maintaining hardwood floors is relatively easy, but that doesn't mean they wouldn't benefit from that extra touch of care. California Flooring & Design recommends an annual professional cleaning to keep your floors in optimal condition. Whether it's an annual oil refresh or occasional refinishing, their experts can handle even the toughest dirt and make your floor look as good as the day it was first installed. They also offer cleaning services for other types of flooring including carpet steaming, tile and grout cleaning, and stone, marble, and granite sealing.
Hardwood Floor Restoration
Lastly, California Flooring & Design also excels in hardwood floor restoration. This is not just a quick fix to minor cosmetic issues but a complete restoration service that breathes new life into your hardwood floors. The process involves sanding the floors to create a clean canvas, staining, and finishing the surface. This service is ideal for older homes with original flooring, allowing homeowners to enjoy the true value of their flooring. The company prides itself on its extensive preparation period and in-person evaluation, which includes formulating an in-depth restoration strategy and providing a comprehensive estimate. In summary, California Flooring & Design is your trusted partner for all your hardwood flooring needs in San Diego. Whether it's installation, cleaning, or restoration, their team of experts delivers top-notch services that meet and exceed your expectations.
Testimonials from Satisfied Customers of California Flooring & Design
The proof is in the pudding, as they say. And there's no better way to evaluate the quality of a service than from the words of those who have experienced it firsthand. Let's take a look at what some satisfied customers have to say about their experience with hardwood floor restoration services in San Diego. Larry H. had a tight project schedule and was facing a shipment delay from another supplier. But thanks to the dedicated team at California Flooring, they drove to Long Beach to pick up the flooring and delivered it on the day Larry needed it to start work. Larry says, "This is truly what customer obsession is all about!" Peter C. also had a tight window to complete his flooring job. Despite a small hiccup, the team at California Flooring made sure he was 100% satisfied with the job. He says, "Ray truly made me feel like a valued customer and care that I was 100% satisfied with the job. Pricing was also very good. Overall, I was glad I chose CFD for my flooring project." For Cat M., California Flooring went above and beyond to help her find her dream floor. The Office Manager, Taylor, worked closely with her and the manufacturer, ensuring she received her chosen flooring despite it being phased out. Cat says, "To say she went out of her way does not do her justice. She could have just told me they didn't have that flooring at my initial phone query, but because of her I now found my 'dream floor.'" And finally, Shawn R. was delighted with the amazing work done by Juan and his crew during their carpet installation. Shawn says, "Juan and his crew were amazing. So friendly and hardworking! They did a great job with our carpet installation." These testimonials clearly demonstrate the commitment of California Flooring and Design to provide top-quality service, ensuring customer satisfaction at every step. From going the extra mile to deliver flooring on time to doing everything possible to make sure the customer gets exactly what they want, their dedication to their clients is evident. No wonder then, they are the go-to choice for so many people in San Diego when it comes to hardwood floor restoration services.
Conclusion
In the heart of San Diego, the hustle and bustle of city life can wear down even the sturdiest of hardwood floors. But don't let the city's wear and tear diminish the beauty of your home. Invest in hardwood floor restoration services, and breathe new life into your floors. With the right partner, this restoration process can be smooth, efficient, and cost-effective. A partner like California Flooring and Design, who are backed by years of expertise, a commitment to outstanding craftsmanship, and a 5-year guarantee on their flooring products. Their hardwood floor restoration services are not just about reviving your floors; it's about enhancing the aesthetic appeal of your home, increasing your property value, improving durability, and promoting a healthier living environment. As echoed by the numerous glowing testimonials, California Flooring and Design has left a trail of satisfied customers who can attest to their professional services, and the transformational results they've achieved. There is no need to live with worn-out or damaged hardwood floors. The solution is within your reach, and the benefits are indisputable. For quality, reliability, and a touch of genius in your hardwood floor restoration needs, look no further. In conclusion, investing in hardwood floor restoration services in San Diego is not just a smart move; it's a step towards a more beautiful, valuable, and healthier home. Don't let your floors lose their shine. Embrace the benefits, and trust in the experts who have made this their craft.
Contact Information for California Flooring & Design
If you're ready to take that step towards revitalizing your hardwood floors, your trusted partner is just a call or an email away. California Flooring and Design is committed to bringing back the shine and elegance of your hardwood floors. With a team of skilled craftsmen and a solid reputation for quality and reliability, this is the go-to company for hardwood floor restoration services in San Diego. You can reach out to California Flooring and Design through phone at
858-408-0047
for any inquiries or to schedule a free in-home estimate. If you prefer, you can also send them an email at
info@cafloordesign.com
. Remember, hardwood floor restoration is not just a simple task. It's a way to breathe new life into your home. So don't hesitate – reach out to the experts today!