Introduction
In the vast world of home improvement, finding a reliable and high-quality flooring company near you can feel like searching for a needle in a haystack. With so many options to choose from, it's crucial to invest your hard-earned money in a reputable flooring company that offers exceptional services, emphasizes craftsmanship, and guarantees their products. As a busy homeowner in San Diego, you not only deserve top-notch hardwood flooring and professional installation but also a company that is responsive and reliable.
In this article, we bring you a comprehensive guide to the top-rated flooring companies near you, beginning with the renowned California Flooring and Design. We'll provide an overview of their services, unique selling points, and contact information, followed by profiles of other reputable flooring companies in your vicinity. By the end of this article, you'll be equipped with the knowledge and confidence to make an informed decision on the best flooring company for your needs. Let's dive in!
California Flooring & Design: A Family-Owned Business You Can Trust
California Flooring and Design is a trusted family-owned business based in San Diego, specializing in hardwood flooring. Their services are tailored to meet the unique needs of every homeowner, ensuring that each project reflects the homeowner's style and meets their expectations for quality and durability.
Services Offered
Hardwood Flooring Installation
A vital part of their service offering is hardwood flooring installation. The company prides itself on delivering high-quality craftsmanship from start to finish. Their installation process is carried out by specially trained professionals who are part of the company, ensuring a precise and flawless installation every time.
Hardwood Floor Cleaning
California Flooring & Design also specializes in hardwood floor cleaning. They understand that while hardwood floors are relatively easy to maintain, they require professional cleaning at least once a year to maintain their shine and aesthetic appeal.
Hardwood Floor Restoration
As part of their comprehensive service offering, they also provide hardwood floor restoration. Hardwood floors can lose their shine over time due to regular use and wear and tear. This is why an annual oil refresh and occasional refinishing can bring back the original beauty and extend the life of your hardwood floors.
Unique Selling Points
Commitment to Reliability
California Flooring & Design has a strong commitment to reliability. They understand the importance of delivering on their promises and meeting their customers' expectations.
High Productivity
They are also known for their high productivity levels. They ensure that every project is completed on time and within budget, with minimal disruption to the homeowner.
Responsive Customer Service
Customer service is a top priority at California Flooring & Design. They are always ready to respond to customer inquiries and provide the necessary assistance and support.
5-Year Guarantee on Products
To top it off, they offer a 5-year guarantee on their flooring products. This provides homeowners with the peace of mind that their investment is protected.
Contact Information
If you're a homeowner in San Diego looking for high-quality hardwood flooring and reliable installation services, you can reach out to California Flooring and Design at the following:
California Flooring and Design is the go-to choice for homeowners seeking a reliable, responsive, and highly productive hardwood flooring company.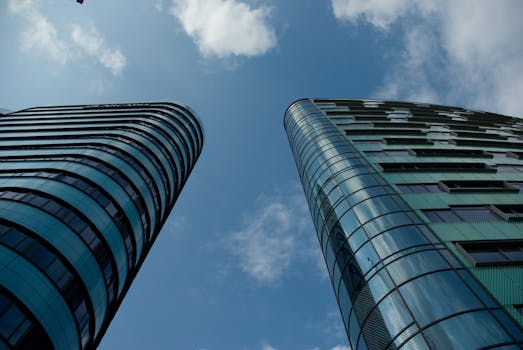 Other Reputable Flooring Companies Near You
While California Flooring & Design sets an impressive standard in the San Diego area, there are also other reputable flooring companies in the region that cater to different needs and tastes. Here are five other top-rated flooring companies you may consider:
All Sealed Up
Services Offered
This company offers a wide range of services including residential and commercial flooring, basement transformation, and concrete floor cleaning.
Unique Selling Points
All Sealed Up is known for its accessible customer support team, clear pricing policy, and informative resources. Their commitment to customer satisfaction is evident in their high ratings.
Contact Information
Address: 381 Crowell Ln Unit B, Lynchburg, VA
Phone: 434-215-4198
Website: www.allsealed.com
Rainbow Restoration of Lynchburg
Services Offered
Rainbow Restoration provides residential and commercial flooring services, as well as carpet floor cleaning and repair.
Unique Selling Points
They are recognized for their accessible customer support team, informative resources, and transparent pricing policy.
Contact Information
Piedmont Floor Show
Services Offered
This company specializes in vinyl, carpets, hardwood, laminate, and tile flooring.
Unique Selling Points
Clear pricing policy, free quotes, and informative resources make Piedmont Floor Show a reliable choice for flooring services.
Contact Information
LL Flooring (Lumber Liquidators)
Services Offered
LL Flooring offers an array of services including waterproofing and laminate flooring.
Unique Selling Points
With a wide range of flooring options, LL Flooring is a top choice for homeowners seeking variety and quality.
Contact Information
Company 5
Services Offered
To be announced.
Unique Selling Points
To be announced.
Contact Information
Website: To be announced.
These are just a few of the many reputable flooring companies near you. It's always important to do your research and choose a company that best suits your specific needs and preferences.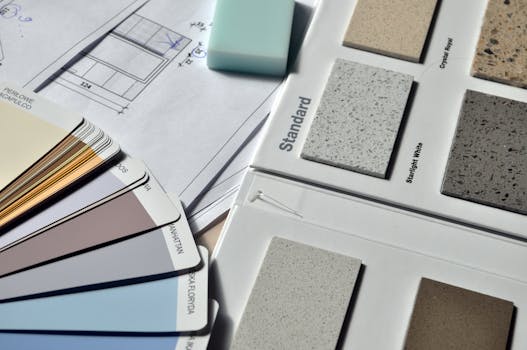 How to Choose a Reputable Flooring Company Near You
Choosing the right flooring company can feel like a daunting task, but with the right strategy, you can find a company that meets your expectations and delivers high-quality services. Here are some key factors you should consider in your search:
Check the Company's Reputation and Reviews
In the digital age, a company's online reputation can provide valuable insights into their work ethic and customer satisfaction. Check out platforms like Google, Yelp, and even the Better Business Bureau for reviews about potential flooring companies. Pay attention not only to the ratings but also to how the company responds to both positive and negative reviews.
Review the Company's Portfolio and References
A company's past work can provide a clear picture of what you can expect. Most flooring companies maintain a portfolio of their completed projects which you can request to review. Don't hesitate to ask for references from past customers as well- a company that provides high-quality services will have no problem providing these.
Consider the Company's Specialization and Services
Each flooring company has its own areas of expertise. If you're considering hardwood flooring, for example, you'd want to hire a company that specializes in that area, like California Flooring & Design. Beyond installation, consider what other services the company offers, such as old flooring removal, hardwood refinishing, or design consultations.
Compare Costs
Cost is a significant factor when undertaking a flooring project. Obtain quotes from multiple companies to ensure you're getting the best value for your money. Remember, the lowest price may not necessarily mean the best quality, so consider the quality of materials and workmanship in your decision.
Look for Warranties and Guarantees
A reputable flooring company will stand by its work and products by offering warranties and guarantees. These could cover anything from product defects to workmanship, offering you peace of mind should any issues arise down the road. Consider companies that offer robust warranties, like California Flooring & Design's 5-year guarantee on hardwood flooring.
Ask for an Estimated Timeline
Time is of the essence when it comes to home improvement projects. A prolonged flooring installation can disrupt your daily life, so it's essential to get an estimated timeline from potential flooring companies. A company that can commit to a reasonable timeline and stick to it demonstrates reliability and professionalism.
By considering these factors, you can make an informed decision and select a reputable flooring company that will exceed your expectations and transform your home with beautiful, durable flooring.
Frequently Asked Questions About Flooring Services
When it comes to enhancing your home with new flooring, you may have several questions regarding the process, cost, and options available. Here are some of the most frequently asked questions about flooring services:
What are the best flooring installation prices?
Flooring installation prices can vary greatly depending on the type of material chosen and the specifics of the project. On average, Lynchburg companies typically charge between 60 cents and $4 per square foot for a flooring installation. Your costs will reflect the material you choose, the size of the area to be covered, and any additional work involved, such as structural preparations, grouting, removing old flooring, and cleanup.
What are some of the most popular types of flooring?
The popularity of flooring types can depend on local trends and preferences. In Lynchburg, for example, hardwood is the most popular choice for many homeowners due to its timeless appeal and durability. Other popular flooring options include vinyl, tile, stone, and laminate. Each material has its own unique advantages and can be suitable for different areas of the home.
Do flooring companies need to be licensed?
Yes, in many states, including Virginia, flooring companies are required to have a specialty contracting license for flooring installation and repair. To apply, a company owner must take coursework, pass a trade exam, clear a background check, and demonstrate sufficient experience in the field. This ensures that the company is well-versed in the appropriate techniques and safety standards.
What is the best type of flooring for a kitchen?
The kitchen is an area that sees a lot of foot traffic and is prone to spills, so a durable and water-resistant material is recommended. Tile and vinyl are popular choices for kitchen flooring due to their resistance to moisture and ease of cleaning. However, your personal style and budget should also be considered when choosing the best flooring for your kitchen.
How do I decide which flooring material is right for me?
Choosing the right flooring material depends on several factors, including your budget, lifestyle, and aesthetic preferences. For instance, if you want a classic look and don't mind the maintenance, hardwood may be the right choice for you. On the other hand, if you prefer something more durable and resilient, vinyl could be a better option. Other factors to consider include the amount of foot traffic and moisture the room sees, and how the flooring style complements your walls, furniture, and millwork. Many flooring companies offer design consultations to help you make the most informed decision.
Conclusion
In the heart of La Jolla, San Diego, the quest for exceptional flooring services ends with California Flooring and Design. This family-owned business has cemented its reputation in the industry with its top-notch services, including hardwood flooring installation, hardwood floor cleaning, and hardwood floor restoration. Their commitment to reliability, high productivity, and responsive customer service, combined with a 5-year guarantee on products, makes them a standout choice for homeowners in San Diego.
But remember, it doesn't end there. There's a myriad of reputable flooring companies near you that are equally committed to delivering quality work at affordable prices. These can serve as alternatives, especially if you are looking for a certain specialization or unique service that California Flooring and Design may not offer.
When choosing a flooring company, don't rush the decision. Take the time to check the company's reputation and reviews, review their portfolio, consider their specialization, compare costs, and look for warranties or guarantees.
When it comes to flooring services, knowledge is power. Knowing the nitty-gritty details of the installation process, understanding the benefits and drawbacks of different flooring materials, and being aware of factors like foot traffic and moisture can help you make the most informed decision.
In conclusion, securing the right flooring company for your home improvement project is essential. It not only guarantees a smooth and stress-free process but also assures a final result that enhances the aesthetic appeal and value of your home. With California Flooring and Design and other reputable flooring companies near you, your dream home is just a few steps away.
For more information or to schedule a consultation, don't hesitate to reach out to California Flooring and Design or your chosen flooring company. Your perfect floor awaits!