Every detail counts in a meticulously crafted home, and your kitchen flooring—oftentimes an overlooked element—should be no exception. Frequently the heart and hub of a home, your kitchen deserves flooring that's as striking as it's hardwearing. At California Flooring and Design, we are dedicated to helping homeowners like you discover the ideal flooring solution that beautifully marries aesthetics, durability, and functionality.
When you're creating your dream kitchen, every choice you make—from the style of your cabinets to your chosen backsplash—shapes the overall aesthetic and functionality of the space. Yet, we frequently observe that homeowners tend to relegate flooring decisions to the category of 'practical necessities' instead of recognizing them as potential design focal points. This mindset often leads to missed opportunities for creative expression and additional functionality. The floor of your kitchen doesn't just bear the weight of your culinary exploits; it can also set the tone of your space, whether it be invitingly warm or contemporarily sleek.
Now, we stand on the brink of a new wave of kitchen flooring trends 2024, where the line between the practical and the fashionable is getting beautifully blurred. The range of materials, colors, and textures across flooring options has expanded, inviting homeowners to step into a world where the kitchen can be as fantastical or as minimalist as the imagination permits. We're seeing vibrant orange micro cement floors, customized terrazzo designs, soothing concrete, elegant dark wood, and even the resurgence of vintage patterns like herringbone—all encircled with an emphasis on endurability and environmental consciousness.
Whether you want a floor that reflects light to make your kitchen feel spacious and airy or a floor imbued with color to inject vivacity into your cooking area, you'll find the best fit in the new era of kitchen flooring trends. And remember, the perfect kitchen floor is not just resilient underfoot; it should also make you joyous every time you step into your kitchen and see it.
Here's a glance at some of the key kitchen flooring trends roaring into popularity in 2024:
Orange Micro Cement: A unique confluence of durability and jubilant color.
Custom Terrazzo: An intriguing pattern that embraces the vibrancy of your design choices while providing enduring strength.
Calming Concrete: An understated, modern aesthetic that offers a blend of elegance and serenity—perfect for minimalist designs.
Light Colored Hardwood: A timeless and versatile option, hardwood flooring can set a warm, inviting tone in your kitchen.
Quartz and Ceramic Floors: These materials, with their inherent versatility and ease in maintenance, are fast becoming homeowner favorites.
Stay tuned as we delve deeper into the above trends and more, exploring how each can enhance the design and functionality of your kitchen while withstanding the rigors of everyday life. Make wise choices, and let your floor illuminate the soul of your dream kitchen.
The Rise of Sustainable Kitchen Flooring Options
When it comes to designing a kitchen, the floor isn't just a surface to walk on—it's a canvas that reflects your style and your values. In recent years, we at California Flooring and Design have seen a significant shift towards sustainable flooring options, and we predict this trend will continue to grow in 2024. The drive towards eco-friendly practices is shaping the future of kitchen flooring. Let's explore three sustainable flooring options that are gaining popularity.
The Popularity of Stone Plastic Composite (SPC) Flooring
Stone Plastic Composite (SPC) flooring is making a name for itself in the sustainable flooring sector. Its durability, water resistance, and affordability have made it a go-to choice for many designers in Europe and the United States. SPC flooring provides the look and feel of real wood without the disadvantages, such as water damage. Thanks to new technology, some varieties of SPC flooring can even be submerged under water for up to 10 hours without significant or permanent harm. The best part? No trees need to be cut down for its production, making it an environmentally friendly choice.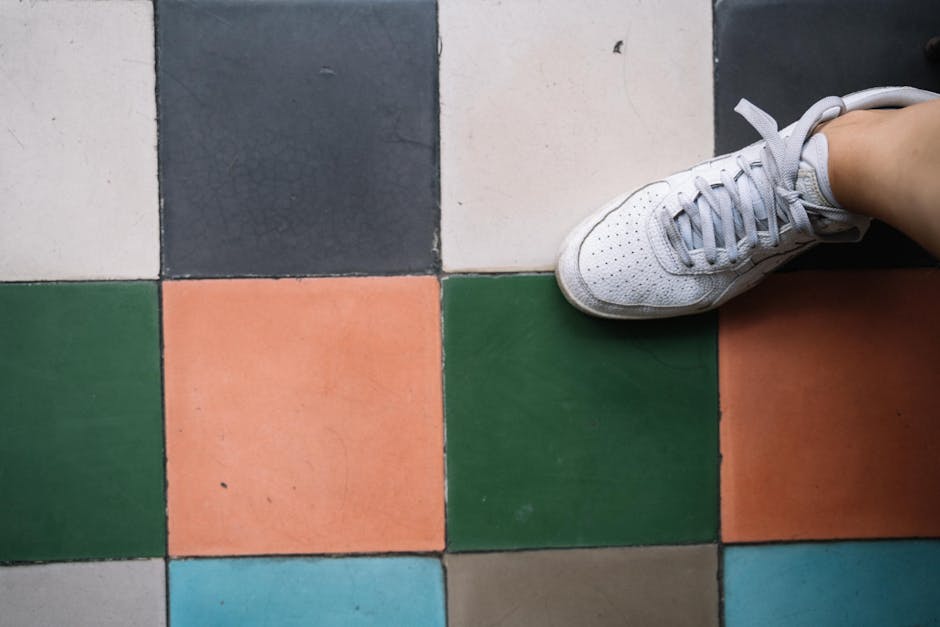 The Appeal of Reclaimed Wood Flooring
Our customers are increasingly drawn towards reclaimed wood flooring, another sustainable option that is expected to be a top kitchen flooring trend in 2024. Reclaimed wood is sourced from old buildings, barns, and other structures, thus reducing the demand for new wood. The unique character and aged appearance of reclaimed wood add a touch of rustic charm to the kitchen, making it a favorite among homeowners who value both aesthetics and sustainability.
The Trend Towards Bamboo Flooring
Lastly, let's discuss bamboo, a flooring material that's increasing in popularity. Not only does bamboo grow back quickly (about every three years or so), but it's also antimicrobial, non-allergenic, and naturally repels insects. The versatility and durability of bamboo flooring, coupled with its eco-friendly attributes, make it an excellent choice for kitchen floors. Bamboo flooring offers a clean, modern look that suits various design trends.
As an expert in flooring solutions, we can confidently say that these sustainable flooring options will continue to gain popularity. With the rise of environmentally conscious consumers and the growing awareness of climate change, it's clear that the future of kitchen flooring lies in sustainable solutions. Each of these options offers its own unique aesthetic and environmental benefits, making them a great choice for your 2024 kitchen renovation project. Stay tuned as we explore more kitchen flooring trends of 2024 in the coming sections.
The Return of Classic Patterns and Textures
As we transition from sustainable flooring options, let's dive into the world of classic patterns and textures. The kitchen flooring trends of 2024 are also characterized by a resurgence of timeless patterns that add sophistication and visual interest to any space. Whether it's the intricate design of herringbone and chevron patterns, the rustic charm of wide plank hardwood floors, or the artistic touch of unique parquet patterns, these styles are making a comeback, infusing modern kitchens with an aura of timeless elegance and charm.
The Timeless Elegance of Herringbone and Chevron Patterns
The angular beauty of herringbone and chevron patterns is one trend that's making a solid comeback. As Houzz predicts, herringbone is becoming the go-to pattern for not just kitchen floors, but also bathrooms and other spaces. Its distinct diagonal arrangement adds a touch of sophistication and visual interest to any room, while chevron, with its V-shaped pattern, exudes a sense of dynamic energy.
These patterns allow homeowners to play with the direction and flow of their flooring, creating a captivating focal point. The blend of classic elegance and modern twist offered by these patterns can elevate your kitchen's interior design, adding a touch of luxury and style to your space. At California Flooring and Design, we've seen an increase in the demand for these intricate patterns and have an array of options to cater to various tastes.
The Rustic Charm of Wide Plank Hardwood Floors
Wide plank hardwood floors are another trend that's not going away anytime soon. This style has been consistently popular for a few years now, and its rustic charm continues to enchant homeowners in 2024. Wide plank flooring, with its natural texture and warm tones, brings a sense of coziness and authenticity to the kitchen. It's particularly appealing to those who value craftsmanship and the unique character of each plank.
Moreover, wide plank flooring can make rooms appear larger and more open, enhancing the overall atmosphere of your kitchen. In our collection at California Flooring and Design, we offer a variety of wide plank hardwood floors in different shades and finishes to suit your specific design preferences.
The Artistry of Parquet and Unique Floor Patterns
Parquet flooring, characterized by intricate geometric designs created by arranging wood tiles in various patterns, is another trend gaining popularity in 2024. It adds a sense of artistry and individuality to interior spaces, allowing homeowners to express their creativity and make a bold statement.
From traditional herringbone and basketweave patterns to more contemporary designs, parquet flooring offers endless possibilities for creating visually striking floor coverings. And when paired with different flooring materials, such as stone or porcelain tiles, the result is a unique and eye-catching focal point in your kitchen. At California Flooring and Design, we provide a wide range of parquet flooring options for homeowners looking to infuse their kitchens with this artistic trend.
In conclusion, the return of classic patterns and textures in kitchen flooring trends of 2024 is a testament to the timeless appeal of these designs. Whether you prefer the elegance of herringbone and chevron patterns, the rustic charm of wide plank hardwood floors, or the artistry of parquet, there's a style to match every personality and design aesthetic. Stay tuned as we delve into the influence of color in the next section of kitchen flooring trends in 2024.
The Influence of Color in Kitchen Flooring Trends
As we transition from the classic patterns and textures of kitchen flooring, it's time to unveil another significant aspect of flooring trends in 2024: color. Color is undeniably a powerful tool in interior design. It can completely change the mood and atmosphere of a space, not to mention its ability to mirror personal style and taste. With that said, let's delve into some of the most influential color trends in kitchen flooring for the upcoming year.
The Modern Appeal of Greige Flooring
One color trend that is rapidly gaining popularity in the world of kitchen flooring is the blend of grey and beige, affectionately known as greige. This versatile color brings together the modern aesthetic of grey with the natural, earthy tones of beige, creating a shade that caters to a variety of tastes and styles.
The beauty of greige flooring lies in its versatility. It complements both contemporary and traditional kitchen designs, adding a touch of modern sophistication without overwhelming the space. As our experts at California Flooring and Design would say, greige is a color that effortlessly bridges the gap between classic and contemporary design.
The Warmth of Orange Micro Cement
In contrast to the cool and neutral appeal of greige, we're seeing a rise in warmer, more vibrant colors, like the orange micro cement trend. This color trend, as showcased in a contemporary kitchen in Barcelona, radiates warmth and joy into the space, creating a distinctive statement at the core of the kitchen.
The beauty of orange micro cement lies in its seamless integration into the overall kitchen design, connecting the floor to the walls and kitchen appliances. This color not only adds a pop of energy and excitement to your kitchen but also offers a resilient surface that can withstand the rigors of daily kitchen use.
The Sophistication of Dark Lacquered Wood
For those seeking a touch of elegance and sophistication, dark lacquered wood flooring is making a strong appearance in 2024 kitchen flooring trends. This flooring style exudes luxury and refinement, providing a stunning contrast to lighter kitchen cabinets or countertops.
Dark lacquered wood flooring adds depth and dimension to the kitchen, creating a rich backdrop that enhances the overall aesthetic of the space. It's also a fantastic way to add a touch of drama and sophistication to your kitchen without committing to a dark color scheme throughout the entire space.
Whether you're drawn to the modern appeal of greige, the warmth of orange micro cement, or the sophistication of dark lacquered wood, the influence of color in kitchen flooring trends for 2024 offers something for everyone. As we continue to explore the future of kitchen flooring, we invite you to visit California Flooring and Design to explore these color trends and more. Our team is here to guide you through the process, ensuring that your kitchen flooring not only meets your functional needs but also captures your unique style and personality.
The Durability and Practicality of Modern Kitchen Flooring
As we delve deeper into the upcoming trends for kitchen flooring in 2024, it's clear that a perfect blend of style and functionality is key. Homeowners are increasingly seeking out materials that are not only aesthetically pleasing but also stand up to the rigors of daily use. With this in mind, let's explore some of the most durable and practical options that are set to dominate next year: resin floors, concrete floors, and porcelain stoneware.
The Resilience of Resin Floors
Resin floors are becoming a popular choice for those seeking a modern and wear-resistant look without breaking the bank. Initially used in industrial spaces, resin floors have made their way into domestic settings due to their aesthetic appeal and practical benefits. They are perfect for both industrial style kitchens and more refined, elegant spaces.
One of the main advantages of resin floors is their resistance to wear and tear. They are also easy to maintain, contributing to their rising popularity. Furthermore, resin floors allow for a low-impact renovation, avoiding the hassle of demolition. Thanks to their 4-5 millimeter thickness, they don't necessitate modifications to doors and frames. When it comes to cost-effectiveness, resin floors come out ahead of marble, parquet, and grits.
The Versatility of Concrete Floors
Concrete floors have been gaining traction in the world of interior design due to their versatility. They can be polished to a high gloss or left matte and textured for a more rustic look. Whether you're aiming for a minimalist, industrial, or even a warm and cozy aesthetic, concrete can be a great fit.
The durability of concrete is another factor contributing to its popularity. It's hard-wearing and can stand up to high foot traffic, making it an ideal choice for busy kitchens. Additionally, concrete floors are easy to clean and require very little maintenance.
The Durability of Porcelain Stoneware
Porcelain stoneware is another material that is set to be a major trend in 2024. It's a compact ceramic made up of two elements: the support and the glazed part. This combination results in a highly resistant material that is impervious to chemical and atmospheric agents.
What sets porcelain stoneware apart is its low water absorption coefficient of less than 0.5%, according to UNI technical standards. This makes it incredibly resistant to wear and tear, abrasion, and chemical products. As for aesthetics, porcelain stoneware offers an array of options. Wood-effect porcelain stoneware, for instance, can lend your kitchen a touch of modern elegance.
At California Flooring and Design, we are committed to providing our clients with flooring options that meet their style preferences while also ensuring durability and practicality. Whether you're considering resin, concrete, or porcelain stoneware for your kitchen, our team is here to guide you through every step of the process. We invite you to explore these trends and more as you envisage the future of your kitchen in 2024.
The Role of Technology in Kitchen Flooring Trends
As we step into the future, technological advancements are not limited to our gadgets and appliances. They are making their way into our floors as well, revolutionizing kitchen flooring trends. At California Flooring and Design, we are at the forefront of these innovations, bringing you the latest in antibacterial flooring, high-shine lacquered surfaces, and noise-reducing flooring.
The Rise of Antibacterial Flooring
In the wake of the COVID-19 pandemic, concerns about hygiene and cleanliness have soared. The flooring industry has responded to these concerns with the development of antibacterial flooring. This new technology fights against bacteria, mold, and mildew, creating a healthier environment in your kitchen.
These floors are designed with a protective layer that runs the length of your house, acting as a shield against harmful microorganisms. This trend has gained considerable attention in Europe and has been making its way into American homes, marking a significant trend for 2024. At California Flooring and Design, we understand the importance of a clean and safe home, and we are excited to offer this innovative flooring solution to our customers.
The Impact of High-Shine Lacquered Surfaces
While we strive to make your floors as durable and functional as possible, we also recognize the importance of aesthetics. High-shine lacquered surfaces are one of the emerging trends that combine practicality and beauty.
These shiny surfaces not only provide an elegant and sophisticated look to your kitchen but also offer easy maintenance. Spills and stains can be wiped off with ease, making your life simpler and your kitchen cleaner. Moreover, these lacquered surfaces reflect light, creating a sense of spaciousness and brightness in your kitchen.
The Benefits of Noise-Reducing Flooring
With the hustle and bustle of daily life, your home should be a haven of peace and tranquility. To help you achieve this, we introduce noise-reducing flooring. This technology, popular in European designs, uses padding underneath the floor to insulate against sound waves and reduce noise. Whether you're looking to dampen the sound of traffic, sirens, or just the usual kitchen activities, this flooring solution is a game-changer.
Moreover, certain brands of noise-reducing flooring also comply with the California Air Resources Board's stringent standards, ensuring that your floor not only brings tranquility to your home but also contributes to better air quality.
At California Flooring and Design, we stay ahead of the trends to bring you the best in kitchen flooring. 2024 is set to be an exciting year filled with innovative solutions that make your kitchen not only a beautiful space but also a healthier and more peaceful one. Let us guide you in making the right choice for your kitchen flooring, one that is future-ready and guaranteed to bring you joy for years to come.
Conclusion: The Future of Kitchen Flooring Trends in 2024
As we round off our exploration into the future of kitchen flooring, it's clear that 2024 will be a year of innovation, functionality, and aesthetic bravado. From sustainable options to classic patterns, and from vibrant colors to high-tech solutions, the kitchen flooring of the future promises to be anything but boring.
Firstly, the rise of sustainable kitchen flooring options like Stone Plastic Composite (SPC) and reclaimed wood reflects a growing consciousness about the environment. These choices not only offer versatile design options but also contribute to conservation efforts, aligning with our values here at California Flooring and Design.
Classic patterns and textures are making a comeback, with the timeless elegance of herringbone and chevron patterns, the rustic charm of wide plank hardwood floors, and the artistry of unique floor patterns like terrazzo adding a touch of nostalgia to modern kitchens.
In terms of color trends, expect to see a shift towards bold and vibrant hues. The modern appeal of greige flooring, the warmth of orange micro cement, and the sophistication of dark lacquered wood are some of the color trends to look out for in 2024.
Durability and practicality continue to be key considerations in kitchen flooring. Resilient resin floors, versatile concrete floors, and durable porcelain stoneware will provide the necessary longevity and functionality for the busiest room in your home.
Lastly, technology will play a significant role in shaping kitchen flooring trends. Antibacterial flooring will contribute to healthier living environments, high-shine lacquered surfaces will add a touch of luxury, and noise-reducing flooring will enhance the tranquility of your kitchen space.
At California Flooring and Design, we're excited to help you navigate these upcoming trends and select the perfect flooring for your kitchen. We're passionate about providing our customers with high-quality flooring solutions that align with their personal style, practical needs, and sustainability values. Let's embrace the future of kitchen flooring together and transform your space into a beautiful, functional, and sustainable haven.