Gone are the days when kitchen floors were mere backdrops to the amalgamation of art and science that is cooking. Today, the way you style your kitchen floor reflects your taste and personality. Welcome – this is Unveiling 2023: The Future of Kitchen Flooring Trends. Our team at California Flooring and Design dedicates itself to tracking and predicting the future of kitchen flooring trends 2024, combining research, experience, and expert foresight.
In the past, kitchen floors were seen as purely functional, a durable surface where we walk or stand while preparing meals. However, they are now also considered key ingredients in the grandeur of home interior design. Increasingly, homeowners and designers are taking a more creative, personalized, and meticulous approach to their choice of kitchen floors. They are being made to attract as many compliments as the culinary masterpieces created atop them.
A wide range of materials and aesthetics are currently available for kitchen floors, right from the rustic appeal of reclaimed wood to the modern sophistication of quartz stoneware. The choice made can dramatically set the tone for the entire kitchen's design aesthetics. For instance, lighter flooring can make the space appear open and airy, while darker shades can add an element of elegance.
Below is a quick preview of some key kitchen flooring trends for 2024:
Continuation of hardwood popularity: Eco-friendly cousin to traditional wood, smoked, or bleached for a rich, textured look.
Rise of terrazzo: Known for its flexibility in pattern design, introducing color and charm in kitchens.
Adventurous use of tiles: Hexagonal designs gaining ground in kitchen and bathroom spaces, offering unique tessellated patterns.
Emergence of concrete: The ideal partner for a minimalist, contemporary feel in your kitchen.
Popularity of micro cement: A colorful, durable, and smooth addition to any kitchen flooring.
A well-maintained and aesthetically pleasing kitchen floor withstands foot traffic, spills, and more without sacrificing beauty or style. It literally lays the foundation for a nurturing space where meals are prepared with love and traditions are passed on from one generation to the next. Our prediction demonstrates how the kitchen floors of 2024 not only resonate with the latest trends but also make you smile every time you walk in.
But first, let's dive into why the right kitchen flooring trend needs to straddle the tightrope between fashionable and functional without falling off.
The Importance of Choosing the Right Kitchen Flooring
The kitchen is no longer just a place to cook and eat. It has morphed into a hub of activity, a hotspot for gathering, and a reflection of your personal style. With the kitchen playing such a crucial role, the choice of flooring becomes all the more significant. It's not just about picking a material that matches your cabinets or complements your worktops. The choice goes beyond aesthetics, venturing into the everyday practicalities of your lifestyle.
First, one has to consider the floor's durability. The kitchen is a high-traffic area that's exposed to spills, heat, and heavy appliances. It's critical that the floor can withstand the rigors of everyday use and still look pristine. This is why at California Flooring and Design, we prioritize durability without compromising on style.
The color of your kitchen flooring is another factor that shouldn't be overlooked. As we've mentioned in our Kitchen Remodeling Trends, lighter shades like whites and greys are currently in vogue. They not only make the room feel brighter and larger, but they also blend well with various decorative styles. However, that doesn't mean you can't experiment with darker hues, which can add depth and elegance to your kitchen space.
The type of material used for your kitchen floor also plays a significant role. While hardwood has been the traditional choice for its timeless beauty, other materials like ceramic tile are becoming increasingly popular. Ceramic tiles are versatile in terms of aesthetics and are easy to clean. They can even be made to imitate the look of wood, giving you the best of both worlds.
Remember, it's not just about following the trends; it's about finding a balance between what's trendy and what suits your personal taste and lifestyle. That's why we at California Flooring and Design are always ready to guide you through the wide range of options available, helping you make the best choice for your kitchen floor.
In the next section, let's unveil the top kitchen flooring trends for 2024 that expert designers and homeowners are raving about. These trends combine practicality, durability, and beauty into one package, promising to transform your kitchen into a stylish yet functional space. So, let's dive in and explore these exciting trends.
Top Kitchen Flooring Trends for 2024
As we usher in a new year, the world of kitchen flooring is witnessing a revolution in terms of style, design, and functionality. At California Flooring and Design, we're at the forefront of this revolution, ensuring our customers get access to the latest and greatest in kitchen flooring. Here's a sneak peek into the top kitchen flooring trends for 2024 that we've rounded up based on industry insights and our extensive experience in the field.
Pale Pine and Bleached Oak Hardwood Floors
Hardwood flooring has always been a classic choice for kitchens, and it's not going anywhere in 2024. Pale pine and bleached oak hardwood floors are making waves in the design world for their light, airy, and refreshing look. They effortlessly brighten up your kitchen space, giving it a cozy and inviting feel. Plus, their neutral shades make them a versatile choice, capable of complementing a wide range of kitchen decor styles.
Herringbone and Chevron Tile Patterns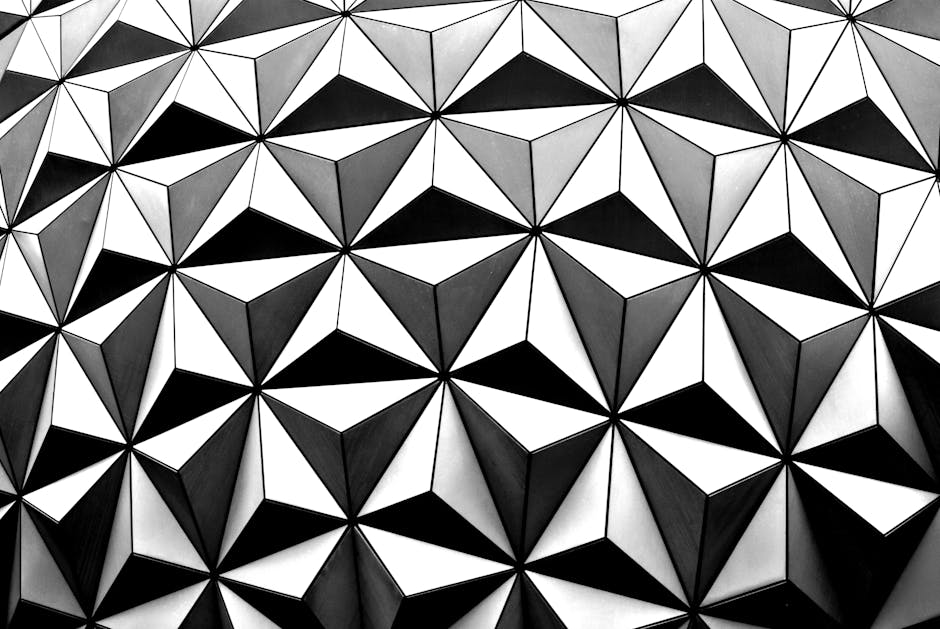 Next up, we're seeing a surge in popularity for herringbone and chevron tile patterns. These patterns add a touch of elegance and sophistication to your kitchen, creating a stunning visual impact. Whether you opt for small parquet wood tiles or larger wood-effect tiles, these alternative laying patterns will surely make your kitchen stand out. They're also incredibly durable, making them a practical choice for high-traffic areas like the kitchen.
Greige: The Blend of Grey and Beige
In 2024, we're also expecting to see a rising trend for 'greige' — a beautiful blend of grey and beige. This modern yet earthy color beautifully combines the contemporary aesthetic of grey with the warm, natural tones of beige. Its versatility makes it a top choice for many homeowners, promising to be a key player in the kitchen flooring trends of 2024.
The Rise of Stone Plastic Composite (SPC) Flooring
Another trend to watch out for is the rise of Stone Plastic Composite (SPC) flooring. This innovative flooring material offers the best of both worlds — the beauty of stone and the durability of plastic. It's a perfect choice for homeowners who want a floor that's not only stylish but also resistant to wear and tear. Plus, it's easy to install and maintain, making it a practical choice for busy homeowners.
The Appeal of Resin Floors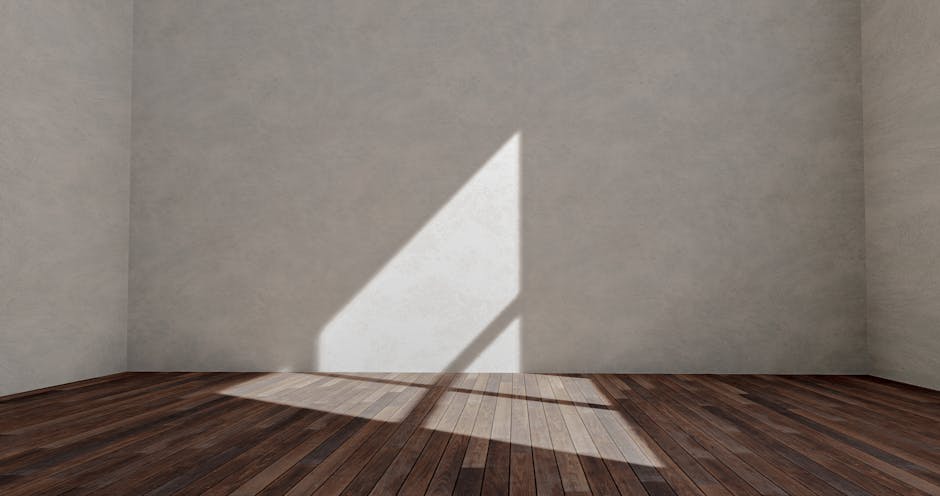 Resin floors are also expected to take the center stage in 2024, thanks to their unique and modern appeal. They offer a smooth and seamless finish, adding a contemporary touch to your kitchen. They're also incredibly durable and easy to clean, making them an excellent choice for high-traffic areas like the kitchen.
The Versatility of Concrete Floors
Last but not least, concrete floors are anticipated to remain a popular choice in 2024. They're versatile, durable, and can be customized to suit your unique style. Whether you prefer a polished, stained, or textured finish, concrete floors offer countless design possibilities to transform your kitchen.
At California Flooring and Design, we're excited to help our customers navigate these kitchen flooring trends for 2024. Whether you're looking for timeless hardwood, stylish tile patterns, or innovative materials like SPC or resin, we've got you covered. Contact us to explore these trends and find the perfect flooring solution for your kitchen.
The Influence of European Market Trends on Kitchen Flooring
The global village we live in today means that trends aren't limited by geographical boundaries. The kitchen flooring trends we see in Europe today often become the must-have designs for U.S. homeowners tomorrow. At California Flooring and Design, we keep a close eye on European market trends to ensure we're always ahead of the curve and can offer our customers the most stylish and practical options available.
The European Emphasis on Practicality and Affordability
Europe is currently grappling with a cost-of-living crisis, and the United States is also wrestling with inflation. This shared experience has led to a surge in demand for practical and affordable flooring solutions on both continents. Technological advances have made 100% waterproof flooring for kitchens more affordable than ever before. Stone Plastic Composite (SPC) flooring is a standout example of these innovative solutions. It mimics the look and feel of real wood without the associated drawbacks, such as water damage. Some of these floors can even withstand being submerged under water for up to 10 hours without suffering significant harm.
The Green Flooring Revolution
As awareness of climate change grows, so does the desire for sustainable living solutions. Research indicates that about 50% of online shoppers consider the sustainability of their purchases, and more than 30% of Millennials always opt for the green alternative when available. SPC floors are highly sought after in Europe due to their eco-friendly nature — no trees need to be cut down to produce them, and they're incredibly durable, further reducing their environmental impact.
The Need for Durability and Easy Installation
Renovations generate a considerable amount of waste, an issue that European designers are eager to address by favoring durable, long-lasting flooring. SPC floors, for example, last up to 10 years in commercial settings and up to 25 years in homes. They're designed to withstand constant use and even abuse, maintaining their aesthetic appeal all the while. Plus, their click-together installation system makes them a breeze to install, reducing labor costs and time.
Noise and Air Pollution Reduction
The on-the-go nature of contemporary life has led to a demand for calm and peaceful homes. Many SPC flooring options come with padding that insulates against noise, providing a much-needed respite from the hustle and bustle of daily life. Furthermore, some SPC brands are Floorscore certified, meaning they comply with the stringent regulations set by the California Air Resources Board for indoor air quality.
Antibacterial Flooring
In a post-COVID-19 world, antibacterial features have become increasingly important to homeowners. Many flooring options now include padding that fights against bacteria, mildew, and mold, providing an added layer of protection for your home.
At California Flooring and Design, we're proud to offer a range of flooring solutions that align with these European market trends. From practical and affordable options to eco-friendly and durable choices, we're here to help you find the perfect fit for your kitchen. Contact us today to explore our range of European-inspired kitchen flooring options.
The Shift Towards Sustainable and Eco-Friendly Kitchen Flooring Options
As we move into the future, sustainable and eco-friendly kitchen flooring options are becoming more than just a trend—they're becoming a necessity. Today's homeowners are more environmentally conscious than ever before, and we at California Flooring and Design are committed to meeting this demand with a range of sustainable flooring choices.
According to interior design experts, one of the key kitchen flooring trends for 2024 is the focus on sustainable and eco-friendly materials. Not only do these choices reduce our environmental footprint, but they also add a unique aesthetic appeal to the kitchen.
Bamboo: A Rapidly Renewable Resource
One of the most popular eco-friendly options is bamboo flooring. Bamboo grows significantly faster than traditional hardwood trees, making it a highly renewable resource. Plus, it offers a similar aesthetic appeal to traditional hardwood, making it an excellent choice for homeowners who want to maintain a classic look while making environmentally friendly choices.
Reclaimed Wood: Sustainable and Characterful
Another fantastic option is reclaimed wood flooring. This type of flooring is sourced from old barns and structures, conserving timber resources and adding character to your kitchen with unique features like nail holes and weathering. At California Flooring and Design, we offer a range of reclaimed wood flooring options, each of which brings a unique touch of history and character to your home.
Responsible Forestry Practices: Ensuring a Sustainable Future
Sustainability in hardwood flooring also extends to the sourcing and production of wood products. As a responsible flooring company, we're committed to using suppliers who practice responsible forestry. This ensures that our hardwood flooring products are not only beautiful and durable but also sourced in a way that respects and conserves our planet's resources.
The shift towards sustainable and eco-friendly kitchen flooring options is more than just a trend—it's a testament to the evolving values of homeowners and the design industry. At California Flooring and Design, we're proud to be part of this shift, offering a range of sustainable kitchen flooring options that allow you to make a choice that's good for your home and the planet. Whether you're drawn to the rapid renewability of bamboo, the character of reclaimed wood, or the guarantee of responsible forestry practices, we're here to help you find the perfect eco-friendly flooring solution for your kitchen.
The Role of Durability and Practicality in Kitchen Flooring Choices
As you step into your kitchen, the floor under your feet plays a more significant role than merely offering a surface to walk on. It sets the stage for the entire kitchen's aesthetic, effortlessly intertwining practicality and design. In 2024, the focus on durability and practicality in kitchen flooring choices is more prominent than ever. At California Flooring and Design, we believe that your kitchen flooring should be built to withstand the challenges of everyday life without sacrificing style and elegance.
Durability: The Essential Ingredient
Durability is a key factor when choosing your kitchen flooring. Whether you're a passionate cook frequently maneuvering around the kitchen or a busy parent dealing with spills and dropped utensils, your kitchen floor needs to be robust and resilient. High-traffic kitchens require flooring materials that can resist scratches, dents, and stains, ensuring your floor stays in pristine condition for years to come.
Porcelain tile, for instance, is a dream come true for many homeowners. Its exceptional resistance to scratching and ability to hold up against heavy foot traffic make it an excellent choice for busy kitchens. Despite its practicality, porcelain tile doesn't compromise on aesthetics. It can add a touch of elegance and warmth that is hard to achieve with other flooring types.
Hardwood flooring is another durable option that never goes out of style. When properly maintained, your hardwood floor can last for generations, enhancing your home's value over time. Although this timeless classic requires some extra care to prevent scratches and water damage, the result is a kitchen floor that is not only robust but also visually appealing.
Practicality: The Perfect Blend of Function and Style
Alongside durability, practicality is another critical consideration in your kitchen flooring choice. Practical flooring options offer resilience to heavy traffic, water resistance, scratch resistance, and affordability. Vinyl flooring, for instance, is a practical choice that is easy to install and offers these benefits. However, keep in mind that while it's resistant and affordable, vinyl flooring can be challenging to repair when damaged.
On the other hand, Stone Plastic Composite (SPC) flooring, a trend set to shine even more brightly in 2024, offers the perfect blend of practicality, affordability, and beauty. Some SPC floors mimic the look and feel of wood yet provide the durability of stone. Other options resemble ceramic tile but without the risk of warping, shrinking, or stretching. If you're after a floor that mimics the elegance of granite or marble, SPC floors can meet these specifications, proving that practicality and style can indeed go hand in hand.
Making Practical and Durable Choices
In the end, making the right choice for your kitchen flooring comes down to your lifestyle, your design preferences, and your budget. At California Flooring and Design, we're here to guide you every step of the way, offering expert advice to help you make a practical and durable choice that will delight you for many years.
The Impact of Color Trends on Kitchen Flooring Choices
As we delve into the color trends shaping the future of kitchen flooring, it becomes clear that choosing the right color for your kitchen floor is not just about aesthetics. It's also about setting the mood and tone for one of the most important spaces in your home. At California Flooring and Design, we understand that the perfect color palette can create an inviting and comfortable atmosphere, making your kitchen a space you'll love to spend time in.
One color trend that's making waves in 2024 is the move towards lighter hues, particularly whites and greys. These colors are not just visually appealing, but they also have a functional benefit. Lighter colors reflect light, making your kitchen look brighter and more spacious. A combination of white cabinets with grey countertops, for instance, can create a cool and inviting feel. Complement this with a light-colored wood flooring, such as blonde or pecan, and you'll have a kitchen that exudes warmth and elegance.
However, it's not just about sticking to one color palette. Adding a splash of darker colors, like black or dark blue, can give your kitchen a whole new layer of depth and sophistication. The key is to strike a balance and create a harmonious blend of light and dark shades.
What about flooring materials, you may ask? Well, there are trends to consider here too. For instance, quartz is gaining popularity for countertops due to its versatility and durability. It comes in a range of colors, making it an excellent choice if you're aiming for a lighter, more neutral kitchen design.
When it comes to your kitchen floor, hardwood has long been a favorite. However, ceramic tile is quickly becoming a strong contender. It offers immense versatility in terms of aesthetics and can even mimic the look of a wood floor. But what sets it apart is its durability and ease of maintenance, making it a practical choice for busy homeowners like you.
In 2024, we're seeing a shift towards more innovative flooring materials like micro cement and terrazzo. For instance, orange micro cement is becoming a popular choice for kitchen floors, adding a burst of color and energy to the space. Custom terrazzo, on the other hand, brings out the best in more colorful kitchen designs.
At California Flooring and Design, we're excited about these new trends and can't wait to help you incorporate them into your kitchen. Remember, it's not just about following trends; it's about creating a kitchen that reflects your personality and meets your needs. With our expert advice and high-quality flooring options, you can rest assured that your kitchen floor will be both stylish and functional. So, are you ready to explore the future of kitchen flooring with us?
The Future of Kitchen Flooring: Predictions and Expectations
As we round the corner into 2024, it's time to cast our eyes on the horizon and ponder the future of kitchen flooring. At California Flooring and Design, we believe in staying ahead of the curve, providing our customers with not only the best products but also the freshest ideas. So, what does the future hold for kitchen flooring trends in 2024?
The Dawn of Customization
One prediction we're confident about is the increased demand for customization. The desire for personalized, unique spaces is a trend we see growing stronger every day. From bespoke patterns in terrazzo flooring to custom-colored micro cement, we believe homeowners will continue to seek out flooring options that allow them to inject their personal flair into their kitchen. This trend aligns perfectly with our ethos at California Flooring and Design, where we're all about helping homeowners express themselves through their flooring choices.
A Greater Embrace of Color
We anticipate a greater embrace of color in kitchen flooring. In 2024, we expect to see more homeowners choosing bold, vibrant shades for their kitchen floors. For instance, orange micro cement is being hailed as the next big thing by interior designers, injecting energy and excitement into kitchen spaces. So, expect to see more colorful floors that serve as statement pieces rather than just practical surfaces.
Continued Focus on Durability
Despite the shifting trends, one thing will remain constant: the importance of durability. A kitchen floor needs to withstand heavy foot traffic, spills, and the occasional dropped pot or pan. As such, materials like stone plastic composite (SPC) flooring, known for its durability and resilience, will continue to be popular choices. At California Flooring and Design, we're proud to offer a wide range of SPC flooring options that combine strength with style.
Eco-Friendly Flooring Options
Finally, we predict a continued rise in the popularity of eco-friendly flooring options. As environmental awareness grows, so too does the demand for sustainable and eco-friendly home interiors. Reclaimed wood and other sustainable materials will likely become even more popular as homeowners seek to reduce their carbon footprints.
All in all, the future of kitchen flooring is looking bright, filled with exciting trends that center around customization, color, durability, and sustainability. But remember, while trends come and go, your personal taste should always be the guiding light when choosing the perfect floor for your kitchen. Trust your instincts, and don't be afraid to make bold choices. After all, your kitchen should be a reflection of you.
At California Flooring and Design, we're here to help you navigate these trends and make the right choice for your home. We offer a wide range of durable, beautiful, and designer-approved flooring options that are sure to make your kitchen shine. Contact us to learn more about how we can help you create the kitchen of your dreams.
Conclusion: Making the Right Choice for Your Kitchen Flooring
Your kitchen is the heart of your home and the floor is its foundation. Choosing the right flooring is a critical decision that can influence your home's aesthetic, functionality, and value. In light of the exciting kitchen flooring trends 2024, there's an array of options to choose from. Whether you're yearning for the warm sophistication of pale pine or bleached oak hardwood floors, the intricate beauty of herringbone and chevron tile patterns, or the durability and versatility of concrete or SPC flooring, the choice is yours to make.
As the leading experts in flooring at California Flooring and Design, we believe that your kitchen flooring should be a reflection of your personal style and practical needs. Making the right choice involves considering your lifestyle, budget, and the overall design of your kitchen.
Durability and practicality are key considerations. You want a floor that can withstand the wear and tear of daily life, from heavy foot traffic to spills and stains. Porcelain tile, hardwood, and vinyl flooring are all excellent choices in this regard.
Color trends also play a significant role in your decision. Lighter colors like whites and greys are currently in vogue, making your kitchen feel brighter and more spacious. However, don't shy away from injecting some personality with bold color accents.
Sustainability is another important factor. As we move towards a greener future, eco-friendly flooring options like reclaimed or engineered wood are gaining popularity. These choices not only look great but also have a lower environmental impact.
Finally, we can't forget about the European market trends that are influencing kitchen flooring choices worldwide. The appeal of resin floors and the versatility of concrete floors are just some of the trends that have crossed the Atlantic to our shores.
At the end of the day, the best kitchen flooring for your home is one that suits your lifestyle, meets your design preferences, and fits within your budget. As you step into 2024, let your floor do more than just support your feet. Let it reflect your style, withstand your life, and inspire your days.
For assistance in making this important decision, don't hesitate to reach out to us at California Flooring and Design. We are committed to helping you find the perfect flooring that combines style, durability, and value. Get in touch with us for a free in-home estimate and let's start creating the kitchen of your dreams together.