Selecting the right hardwood floor for your home is an enormous investment, both financially and aesthetically. How you navigate this home improvement project dictates the everyday experience in your home, as well as the overall value of your investment. This is why working with trusted hardwood flooring contractors plays a crucial role in transforming not just any space, but your space, into a timeless haven. This article will guide you in your search for the perfect hardwood flooring and the right partner who can help turn your vision into reality.
Introduction
The Importance of Choosing the Right Hardwood Flooring Contractor
When it comes to crafting an exquisite atmosphere in your home, no element works quite as dramatically as a well-laid hardwood floor. Homeowners hold a distinct advantage when they opt for contractors with deep expertise, impressive craftsmanship, and a remarkable understanding of wood aesthetics. It's not just about laying planks on the floor. It's about choosing the right wood type, ensuring the perfect finish, and creating a harmonious alignment that combines artistry and durability. But as straightforward as that may sound, the actual task is far from easy. This underlines the importance of choosing the right hardwood flooring contractor as this decision will make a significant impact on the quality of work and the longevity of your investment.
The Role of Hardwood Flooring in Home Transformation
Hardwood flooring plays a pivotal role in transforming your home. It provides an instant boost to its aesthetic appeal and uplifts its value. Whether you aim for a traditional elegance or a contemporary vibe, a professional hardwood flooring contractor can help you achieve it with precision and efficiency.
A study by the National Association of Realtors found that 54% of home buyers were willing to pay more for a home with hardwood flooring. This underscores just how significant the role of hardwood flooring is in heightening the allure and value of any home.
Key Takeaways,
– Choosing the right hardwood flooring contractor is critical.
– The contractor's craftsmanship and understanding of wood aesthetics are key considerations.
– Hardwood flooring plays a major role in the aesthetic and financial value of your home.
– A professional hardwood flooring contractor can assist in achieving your envisioned aesthetic.
Below is an informative infographic that further highlights the role of hardwood flooring contractors in transforming your home.
Understanding Hardwood Flooring
Stepping into the world of hardwood flooring is like entering a realm where nature's beauty meets human craftsmanship. The array of colors, grains, and textures available in hardwood floors can breathe life into any room, offering a timeless charm that enhances the overall aesthetics of your home.
Types of Hardwood Flooring
Hardwood flooring is not a one-size-fits-all solution. In fact, it's quite the opposite. The variety of hardwood species available provides homeowners with a wide array of choices that cater to different styles, preferences, and budgets.
For instance, Cherry hardwood is known for its reddish-brown to creamy pinkish-white color. It has a fine grain and smooth texture, allowing stains to adhere easily. However, it has a low resistance to photosensitivity, which means it might fade over time when exposed to sunlight. Cherry's Janka hardness score, a measure of its durability, is 950.
Walnut hardwood is recognized for its rich, dark brown color and swirling grains. It's strong, yet lightweight and soft, with a high resistance to photosensitivity and a Janka score of 1010.
Oak hardwood ranges in color from pinkish-light wheat to rich golden brown. It's dense and hard, exuding warmth with a moderate resistance to photosensitivity. Its Janka score is 1290.
Maple hardwood varies in color from creamy white to golden tan, with a uniform texture, straight grain, and high resistance to photosensitivity. It's one of the hardest options, with a Janka score of 1500.
Lastly, Hickory hardwood is renowned for its hardness and strength. It varies in color from light blonde to reddish brown and dark brown. Hickory offers medium to high resistance to photosensitivity and has a Janka score of 1820.
Benefits of Hardwood Flooring
When it comes to flooring options, hardwood stands out for several reasons. Not only does it add a touch of elegance to your home, but it also brings practical benefits. Here are a few:
Durability: Hardwood floors are long-lasting and can withstand the test of time when properly maintained. You can refinish them multiple times, renewing their look even after years of use.
Hygienic: Hardwood floors are easier to clean and more hygienic than carpeting, making them a great choice for allergy sufferers.
Value: Hardwood floors add significant value to your home. They're perceived as high-end, boosting the resale value of your property.
Hardwood Flooring vs Other Flooring Options
While other flooring options like engineered wood can offer the look and feel of traditionally manufactured wooden floors, they often can't match the durability and classic appeal of real hardwood. Engineered wood flooring generally consists of a thin strip of actual wood mounted to multiple layers of thinner, less expensive plywood. While it's a cost-effective alternative, it can't be sanded and refinished as many times as solid hardwood flooring can.
On the other hand, hardwood flooring provides a classic look that never goes out of style. It might be a bit more expensive, but it's a long-term investment that pays off in terms of durability, aesthetics, and value.
Choosing the right type of flooring for your home can be a daunting task. But with the right information and a trusted hardwood flooring contractor, you can make a choice that will transform your home into a beautiful, warm, and welcoming space. Stay tuned for our next section where we'll discuss the cost of installing hardwood flooring and how to choose a reliable contractor.
Cost of Installing Hardwood Flooring
When it comes to installing hardwood flooring, it's not just about picking the most attractive option. You also need to consider the costs involved. With the right budgeting and planning, installing hardwood floors can be a cost-effective way to enhance your home and increase its value. In this section, we'll dive into the various factors influencing the cost of hardwood flooring installation, the average cost per square foot, and a comparison between DIY and hiring a professional contractor.
Factors Influencing the Cost of Hardwood Flooring Installation
The cost of installing hardwood flooring isn't simply a matter of square footage. Several key factors can significantly influence the final cost. One of the most significant factors is the species of the wood. High-quality woods like maple, oak, and cherry are more expensive due to their durability and aesthetic appeal.
The quality of the wood also plays a big role. High-quality hardwood is more durable and less likely to scratch or dent, making it more expensive. Plus, the installation costs can add a substantial amount to your overall flooring expenses. Hardwood flooring installation requires technical expertise, and you'll most likely need to hire a professional. The cost of installation can vary based on the complexity of the job and the rates of the contractor you hire.
Lastly, don't forget about maintenance and care costs. Hardwood floors require regular care to maintain their beauty and longevity. This can include sweeping, wet mopping, and occasionally refinishing the surface.
Average Cost of Installing Hardwood Flooring per Square Foot
The national average cost of hardwood floor installation is roughly $5,750. However, the actual cost per square foot can vary depending on the type of wood you select and the labor costs in your area. For example, basic wood floor installation could cost around $3 per square foot, whereas the product cost for hand-scraped ¾-inch oak planks could be around $7 per square foot.
Cost Comparison: DIY vs Hiring a Professional Contractor
While it might be tempting to install your hardwood floors yourself to save on costs, it's essential to consider the potential drawbacks. DIY installation can be time-consuming and challenging, especially without the right tools and experience. Plus, if not done correctly, it could lead to costly repairs down the line.
On the other hand, hiring a professional contractor like us at California Flooring and Design ensures that your floors are installed correctly and efficiently. While the upfront cost might be higher, the peace of mind and quality results are often worth the investment.
To get a more accurate idea of the cost for your specific project, reach out to one of our experts at California Flooring and Design. We offer free in-home estimates to help you make an informed decision that fits your budget and meets your hardwood flooring needs.
How to Choose the Right Hardwood Flooring Contractor
Choosing the right hardwood flooring contractor is a crucial step in your home improvement journey. A well-chosen contractor not only ensures the high-quality installation of your floors but also enhances the overall aesthetic appeal of your home. But how do you make the right choice? Here are some key factors to consider and questions to ask potential hardwood flooring contractors.
Factors to Consider When Choosing a Hardwood Flooring Contractor
When vetting potential hardwood flooring contractors, it's essential to examine their credentials and experience. A seasoned professional brings a wealth of knowledge and a keen eye for detail. At California Flooring and Design, for instance, our team consists of seasoned professionals who are committed to high standards of craftsmanship.
Look for contractors who hold the appropriate licenses, insurance, and professional affiliations. These are indicators of a contractor's credibility and commitment to their craft. For peace of mind, our team at California Flooring and Design is fully licensed, bonded, and insured.
It's also beneficial to consider the range of services offered by a contractor. A comprehensive service offering—like the one provided by us, which includes not just installation, but also hardwood floor cleaning and restoration services—can be a significant advantage in maintaining the beauty and longevity of your floors.
Questions to Ask Potential Hardwood Flooring Contractors
To further evaluate potential contractors, don't hesitate to ask questions. Inquire about their experience, their process, and their approach to unexpected challenges. A reliable contractor like us will be more than willing to provide clear and detailed answers.
Some useful questions to ask include:
How long have you been in the hardwood flooring business?
Can you provide references from previous clients?
What type of hardwood flooring is best suited for my home and lifestyle?
How do you handle unexpected challenges during the installation process?
Importance of Checking Reviews and References
Customer reviews and references are a reliable way to gauge a contractor's competence and reliability. When looking at reviews, pay attention to the specifics of the feedback. Are clients praising the contractor's timeliness, professionalism, or quality of work? Are there any common issues mentioned?
Don't just take their word for it, reach out to references provided by the contractor for a first-hand account of their work. At California Flooring and Design, we're proud of our solid track record and wealth of positive customer testimonials.
Choosing the right hardwood flooring contractor is ultimately about finding an experienced, reliable professional who understands your specific needs and can deliver high-quality results. With our commitment to excellence and customer satisfaction, you can trust California Flooring and Design to transform your home with stunning hardwood flooring.
California Flooring & Design: Your Trusted Hardwood Flooring Contractor
Overview of California Flooring & Design
In the bustling city of San Diego, one name stands out when it comes to hardwood flooring – California Flooring & Design. We are a family-owned business built on a foundation of providing superior hardwood flooring products and unparalleled customer service. Our key focus is hardwood flooring, and through our years of experience, we have honed our skills to offer the best in the market.
Our business model is designed to ensure that we provide high-quality hardwood flooring at competitive prices. We achieve this by buying in bulk, stocking over a million square feet of flooring material ready for immediate installation in our warehouses. This massive stock allows us to pass on savings to our customers without compromising on quality.
Services Offered by California Flooring & Design
Our commitment to our customers extends beyond just providing hardwood flooring. We offer a comprehensive suite of services to cater to every aspect of your flooring needs.
Hardwood Floor Installation: We believe that a flawless hardwood floor begins with expert installation. Our team of professionals, who are trained in-house (not subcontracted), ensures precise installation every time. We provide complimentary moving of basic furniture before the installation process and conduct a full inspection tour afterwards to ensure your complete satisfaction. We also thoroughly explain pre-installation preparations and post-installation care and maintenance to ensure your floors continue to look great for years to come.
Hardwood Floor Cleaning: To maintain the stunning look of your hardwood floors, we offer professional cleaning services designed to keep your floors in optimal condition. We recommend an annual professional cleaning to keep your floors looking new and beautiful.
Hardwood Floor Restoration: Our restoration services ensure your hardwood floors continue to add elegance to your home for decades to come. An annual oil refresh and occasional refinishing can bring back the original beauty and extend the life of your hardwood floors.
Why Choose California Flooring & Design for Your Hardwood Flooring Needs
Choosing the right hardwood flooring contractor is more than just about finding the lowest quote. It's about finding a reliable partner who will be there to support you throughout the project and beyond. We offer free in-home estimates, bringing the showroom experience right to the comfort of your home. Our commitment to reliability, productivity, and responsiveness is what sets us apart in the industry.
At California Flooring and Design, we provide more than just services, we provide a promise. With every flooring purchase, we offer a free floor care kit, free express shipping on all hardwood flooring orders, and a 5-year guarantee on our products and installation services.
Let us help you transform your home with our expert hardwood flooring services. Connect with us at California Flooring & Design and take the first step towards achieving the elegant and durable hardwood floors you've always wanted.
Conclusion
The Impact of Expert Hardwood Flooring Installation on Home Transformation
A well-installed hardwood floor is much more than a mere home improvement project; it's a transformative home investment. Expertly installed hardwood flooring enhances the aesthetic appeal of your home, increases its market value, and can even improve your quality of life. These floors offer an unrivaled blend of durability and elegance, promising lasting beauty and function.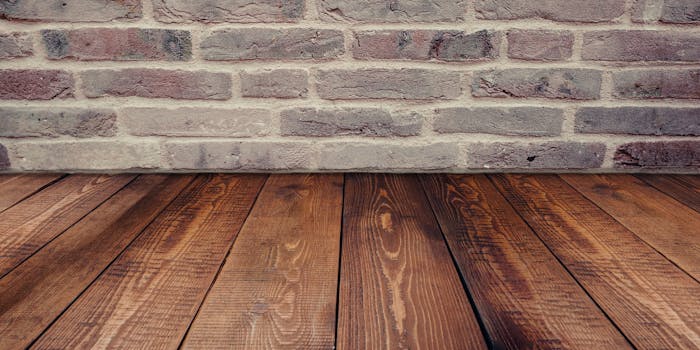 At California Flooring & Design, we understand the vital role that hardwood flooring plays in a home's transformation. We are committed to providing top-notch installation services that ensure seamless fit and finish, superior acclimation, alignment, and security, thereby reducing the risk of future flooring issues like buckling, gaps, or squeaks. Our professional installers also apply the appropriate finishes and treatments to protect your hardwood floors from damage and wear, enhancing their durability.
Final Thoughts on Choosing a Hardwood Flooring Contractor
Choosing the right hardwood flooring contractor is as important as selecting the perfect hardwood for your home. The contractor's expertise, experience, and commitment to quality can significantly influence the final result.
When choosing a hardwood flooring contractor, look for industry accreditations, such as membership in the National Wood Flooring Association. Also, consider the contractor's experience in the field, and don't forget to check references and reviews from past customers.
At California Flooring & Design, we are proud of our well-earned reputation as trusted hardwood flooring contractors. Our commitment to excellence, our wealth of experience, and our dedication to customer satisfaction make us the ideal choice for your hardwood flooring installation needs.
Remember, investing in professional hardwood floor installation is a worthwhile investment that ensures the quality, longevity, and beauty of your floors. So, choose wisely, and enjoy the peace of mind that comes with knowing your hardwood flooring project is in expert hands.
For more information about our services or to schedule a consultation, please contact us at California Flooring & Design. Let us help you transform your home with the elegance and durability of expertly installed hardwood floors.