As design trends evolve, home remodels can be a daunting task. Selecting the right tile is a crucial part of the process, enhancing the aesthetic appeal of your home while increasing its value. In 2024, design trends seem to gravitate towards organic-modern-inspired styles that exude soothing warm tones of beige, brown, and green. In the quest to achieve this look, choosing the right tile can feel overwhelming. However, there's no need to sweat it, because you've come to the right place. We at California Flooring and Design are here to help you navigate the top floor tile trends of 2024 with ease.
More than just the face of your floors, tiles can transform your bathroom and kitchen spaces into focal points of design inspiration, injecting personality into every nook and cranny. Green and beige marble tile backdrops have become prominent in bathroom design, adding a serene and organic feel to your private space. Yet, if you prefer a minimalist approach, classic honed marble tiles make a timeless choice that never goes out of style.
One thing we've noticed in our years of experience in the flooring industry is that the right flooring can truly make or break a room. Beyond their utility, they carry a certain charisma, setting the tone for your redesigned space. With their diversity in designs, patterns, and colors, tiles are proving to be a preferred choice in achieving this in 2024.
Here's a quick peek into the 2024 floor tile trends:
Large format marble-effect tiles
Neutral, earthy, and muted color tiles
Enduring wood-look tiles
Bold and geometric floor tiles
Aquatic accents and pool tiles
Indoor-outdoor tiles
Each trend offers homeowners diverse options, curating a unique and personalized design aesthetic. Your choice would eventually hinge on your taste, decor goals, and functional requirements.
Let's dive into each of these trends, and explore how they can revolutionize your home's look. Buckle up; this ride will transform the way you perceive tiles!
The Rise of Large Format Marble-Effect Flagstones
As we step into the future with 2024, the appeal of large format marble-effect flagstones is on the rise. These tile varieties are not just a trend; they are a timeless addition that enhances the aesthetic appeal of any space they're introduced to. Their distinct appearance and texture make them a popular choice among homeowners and interior designers alike.
The Appeal of Carrara Marble Tiles
One of the most exquisite and sought-after marble varieties, Carrara marble, is expected to make a significant impact in the 2024 floor tile trends. Known for its high quality and luxurious appeal, this Italian marble variety offers an elegant, clean, and sophisticated look to your floors. Its white or blue-grey veining adds a unique character to each tile, making your space truly one-of-a-kind.
At California Flooring and Design, we understand the allure of Carrara marble tiles. We offer a range of Carrara marble options that can transform your space into a luxury haven while ensuring durability and longevity.
Exploring Unusual Marble: The Deep Green Guatemalan-Style Marble
However, don't limit yourself to classic Carrara. In 2024, we anticipate a shift towards more unusual marbles. One such variety is the deep green Guatemalan-style marble, reminiscent of the rainforest. This tile variety's rich, deep green coloring and distinctive vein patterns offer a unique aesthetic that stands out in any setting.
If you're looking to make a bold, stylish statement, this Guatemalan-style marble might be the perfect choice for you. Its natural elegance and exotic appeal make it an excellent choice for homeowners looking to incorporate a touch of the unusual in their space.
At California Flooring and Design, we believe in providing our customers with diverse options to suit their aesthetic preferences. From the classic Carrara marble tiles to the more unusual deep green Guatemalan-style marble, we've got you covered. Whichever option you choose, you can rest assured that you'll be investing in a tile trend that's set to make waves in 2024.
The Timeless Appeal of Neutral, Earthy, and Muted Color Tiles
Transcending fleeting trends, neutral, earthy, and muted color tiles have a timeless appeal that never fades. As we move towards 2024, these colors continue to be a popular choice for homeowners looking for flexibility, elegance, and a sense of tranquility in their interior spaces. Let's delve into why these colors are so enduringly popular.
The Classic Black and White Tile Scheme
Nothing says 'everlasting style' quite like the classic black and white tile scheme. This color combination has been a staple in interior design for centuries, and it's not hard to see why. The stark contrast between black and white creates a striking aesthetic that can fit into virtually any design style, whether it's modern, traditional, or something in between.
At California Flooring and Design, we've noticed a resurgence in the popularity of black and white tiles. They're not just making a comeback with ordinary designs, though. As trends shift towards more detailed designs and graphics, homeowners are pairing black and white tiles in bold, intricate patterns, injecting a contemporary twist into this timeless color scheme.
The Elegance of Light Gray and Tan or Brown Shades
While black and white tiles offer a dramatic contrast, light gray and tan or brown tiles bring a softer, more subtle elegance to a space. These colors are often found in natural materials like stone, concrete, and terracotta, contributing to their enduring popularity. They provide a neutral backdrop that allows other elements in the room to shine—be it a statement piece of furniture, vibrant artwork, or colorful textiles.
Light gray tiles, for example, are versatile and can create a serene, calming atmosphere. Tan or brown shades, on the other hand, can add warmth and coziness to a room. Both color choices are excellent for creating a timeless look that can easily adapt to changing trends and personal tastes.
The Durability and Aesthetic of Stone, Concrete, and Terracotta Tiles
The beauty of neutral, earthy, and muted color tiles goes beyond their aesthetic appeal. These colors are often found in durable materials like stone, concrete, and terracotta. These materials are known for their longevity, giving homeowners the confidence that their flooring choice will stand the test of time, both in terms of style and durability.
Stone tiles, for instance, bring a touch of natural beauty and luxury to any space. When properly sealed, they can last for decades with minimal maintenance. Concrete tiles, on the other hand, offer a more industrial and modern look. They're incredibly robust, perfect for high-traffic areas in your home. Terracotta tiles exude a warm, earthy charm that's hard to resist. They're also highly durable and can add a rustic appeal to your home.
At California Flooring and Design, we offer a wide selection of neutral, earthy, and muted color tiles. Our expert team is on hand to guide you through the selection process, ensuring you choose the perfect tile to accentuate your home's style and stand the test of time.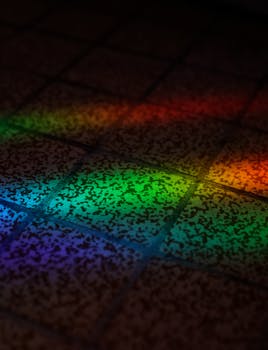 The Enduring Popularity of Wood-Look Tiles
One design trend that continues to hold its charm is the wood-look tile. Wood-look tiles are as versatile as they are durable, and their enduring appeal makes them a winning choice for homeowners seeking style, warmth, and practicality.
The Trending Naturel Wood Plank Tile
As we delve deeper into the future of floor tile trends, the Naturel Wood Plank Tile, a product we at California Flooring and Design are particularly proud of, is gaining traction in 2024. This tile captures the natural essence of wood in a way that's both stylish and strikingly realistic. The grain pattern and texture of these tiles reflect the true-to-life feel of wood, bringing a touch of nature indoors.
This tile style offers the best of both worlds – the aesthetic appeal of wood with the durability and ease of maintenance that tiles provide. This makes it an ideal choice for homeowners who love the look of hardwood but want a flooring option that can withstand high traffic and moisture exposure without the need for constant upkeep.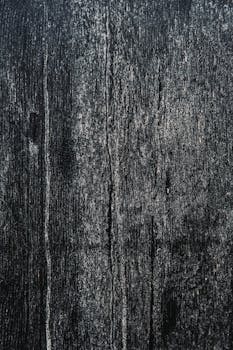 The Versatility and Maintenance Ease of Wood-Look Tiles
Wood-look tiles are not just about beauty; they are also about functionality. These tiles are versatile and can be used in any room of the house – from the living room to the bathroom. They offer a wide range of design possibilities as they come in various colors, patterns, and sizes. Whether you're going for a rustic, traditional, or contemporary look, there's a wood-look tile that fits your design aesthetic.
Moreover, wood-look tiles are easy to maintain. Unlike real wood, they don't scratch easily and are resistant to water damage. This makes them an excellent choice for homes with pets or children, or in high-moisture areas like bathrooms and kitchens.
At California Flooring and Design, our range of wood-look tiles is designed to meet the diverse needs and styles of our customers. Our expert team is ready to help you explore our selection and choose the perfect tile that suits your home's style and practical needs.
In conclusion, the enduring popularity of wood-look tiles is a testament to their timeless appeal and practical benefits. As we look ahead to 2024, we're excited to see this trend continue to evolve and shape the future of floor tile designs.
The Emergence of Bold and Geometric Floor Tile Trends
As we delve deeper into the floor tile trends of 2024, it's clear that bold and geometric patterns are making a strong comeback. As we at California Flooring and Design always say, your flooring is not just a surface to walk on; it's a canvas that sets the tone for your entire interior design. And what better way to make a statement than with vibrant, eye-catching patterns and colors?
The Charm of Geometric Patterns
Gone are the days when tiles were restricted to square or rectangular shapes. The new wave of floor tile trends in 2024 brings us a variety of intriguing geometric patterns, from hexagonal tiles to more complex tessellated designs.
Hexagonal tiles, in particular, are gaining popularity in kitchens and bathrooms. These tiles allow you to create unique patterns that you can't achieve with traditional square-shaped tiles. They add a modern twist to your space while still maintaining a classic, timeless appeal.
Intricate tessellated designs, on the other hand, bring a touch of sophistication and artistic expression to your space. They break the monotony of plain tiles and give your floor a dynamic, interesting look.
The Vibrancy of Bright Colors in Floor Tiles
In addition to bold patterns, bright colors are making their mark in the 2024 floor tile trends. While neutral and earthy tones will always have their place in interior design, there's something undeniably refreshing about introducing vibrant hues to your flooring.
Bright colors can instantly elevate the mood and energy of a room, making it more inviting and stimulating. They work well in spaces where you want to inspire creativity and activity, such as a children's playroom or a kitchen.
Moreover, when paired with the right patterns, these colors can create stunning visual effects. For example, a geometric pattern with alternating bright colors can create an eye-catching focal point in your room, drawing attention to your beautiful flooring.
As we at California Flooring and Design continue to follow these emerging trends, we remain committed to providing our customers with a wide range of high-quality floor tile options that cater to all tastes and styles. If you're ready to bring these exciting floor tile trends into your home, our team of experts is here to guide you every step of the way.
In the next section, we'll explore the revival of terracotta and the embrace of warm tones in tile design. Stay tuned!
The Revival of Terracotta and the Embrace of Warm Tones
As we march into 2024, the interior design world is witnessing a significant shift towards warmer tones, breathing life into spaces and replacing cooler greys and blues that have dominated the recent years. Among these warm hues, two particular tones are stealing the spotlight – terracotta and mustard.
The Rich, Earthy Appeal of Terracotta Tiles
The terracotta revival is one of the key players shaping the floor tile trends for 2024. Terracotta, with its rich history and warm, earthy hues, brings a touch of rustic charm to contemporary spaces. From statement terracotta pottery to earthy-hued floor tiles, this revival is all about infusing interiors with a connection to the natural world. The reddish-brown hues of terracotta tiles evoke an inviting and comforting atmosphere, resonating with the timeless beauty of earthen elements.
At California Flooring and Design, we've seen a surge in the popularity of terracotta, especially with the announcement of Persimmon, a warm terracotta tone, as the colour of the year by HGTV Home by Sherwin-Williams. This revival is not just a trend, but a tribute to the age-old tradition of using natural materials, and we're thrilled to be part of it.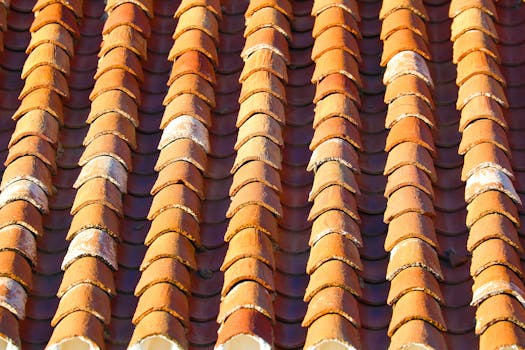 The Trend Towards Mustard Accents in Tile Design
As the seasons change, so do the colours that influence interiors. Enter mustard, a bold and lively hue that's set to make its mark as a vibrant accent colour in 2024. Mustard accents in tile design inject a pop of energy and personality into interiors, from textiles to furniture pieces and decorative accessories.
What makes this trend particularly versatile is its ability to seamlessly complement both neutral and bolder colour palettes. So whether you're looking to infuse your space with a touch of character or seeking to create a welcoming embrace, mustard accents are a standout choice.
At California Flooring and Design, we're excited to help you explore these warm tones and integrate them into your home. We believe that these vibrant tones of terracotta and mustard can transform your living spaces into captivating abodes, reflecting your unique style and warmth. Ready to embrace these warm tones? Contact us today and let's turn your dream home into reality.
Stay tuned for our next section where we delve into the shift towards a softer, organic aesthetic in tile design.
The Shift Towards a Softer, Organic Aesthetic in Tile Design
As we move into 2024, we at California Flooring and Design are noticing a significant trend among homeowners: a shift towards softer, more organic aesthetics in tile design. This trend is all about embracing the beauty of nature and incorporating it into your living spaces.
The Influence of Mediterranean Motifs in Tile Patterns
One of the main influences for this trend is the Mediterranean aesthetic. Mediterranean motifs in tile patterns are seeing a resurgence, adding a sense of timeless elegance and warmth to homes. These patterns often feature intricate designs inspired by nature, such as floral motifs, leaves, and vines, in earthy and soothing colors.
This trend is in line with the broader movement towards Mother Nature-inspired indoor-outdoor tiles mentioned in Coverings. These tiles connect interior and exterior living spaces, providing a seamless transition between the home and the natural environment. The ceramic tiles offer anti-slip and easy-to-maintain solutions, enabling homeowners to emulate the natural elements right inside their homes.
The Use of Geometry and Relief Images in Tile Design
Another trend we're seeing is the use of geometry and relief images in tile design. This look is about creating a sense of depth and texture on the tile surface. The trend can be seen in undulated tiles, where the surface emulates manually applied thick glazes, creating a subtly uneven surface that draws the eye. These tiles give an impression of being crafted by a skilled artisan, adding a touch of personalized charm to your home.
Moreover, according to Stone Tile Depot, the use of encaustic-look floor tiles is gaining popularity. These tiles, also known as cement tiles, have a charming retro look that combines traditional and modern design styles.
This softer, organic aesthetic provides a calming and relaxing atmosphere — a welcome respite in today's fast-paced world. If you're looking to bring this trend into your home, we're here to help. At California Flooring and Design, we stay ahead of the trends to provide you with the most current and stylish options for your home.
Up next, we'll explore the revival of terracotta and the embrace of warm tones in tile design. Stay tuned!
Conclusion
As we usher in 2024, it's clear that the world of floor tiles is evolving and diversifying more than ever before. Whether you're a fan of the classic, timeless appeal of neutral, earthy, and muted color tiles or prefer the vibrant, bold geometric patterns and colors, there's a floor tile trend to match your taste.
At California Flooring and Design, we pride ourselves in offering a wide selection of on-trend, high-quality tiles to elevate your home's aesthetics and functionality. From the enduring popularity of wood-look tiles, such as our trending Naturel Wood Plank Tile, to the emerging interest in softer, organic aesthetics influenced by Mediterranean motifs and relief images, we're here to guide you through your flooring journey.
The revival of terracotta and the embrace of warm tones in tile design is another trend to look out for in 2024. The rich, earthy appeal of terracotta tiles and the trend towards mustard accents in tile design adds a warm, inviting touch to any space.
Finally, we couldn't conclude without mentioning the rise of large format marble-effect flagstones. These tiles, especially the Carrara marble tiles and the deep green Guatemalan-style marble, offer a luxurious touch to spaces, making them a popular choice for homeowners seeking a high-end look.
As a homeowner, staying on top of these trends is crucial to maintaining a stylish and updated home. However, remember that while trends are exciting and provide great inspiration, the best choice will always be the one that suits your personal style, needs, and home's overall design.
At California Flooring and Design, we're more than just a supplier. We're your partner in transforming your space with the perfect flooring. With our team of skilled professionals, seamless installation process, and 5-year product guarantee, you can rest assured that your flooring project is in capable hands.
We hope that this deep dive into the 2024 floor tile trends has been enlightening and inspiring. If you have any questions or need further guidance, don't hesitate to contact us. Let's make your flooring dreams come true together!
Remember, whether it's a classic black and white tile scheme or a mustard-toned terracotta design, the most important trend is the one that makes you love your home even more.