When it comes to revamping spaces, flooring plays a critical role, performance and aesthetic-wise. Choosing the right flooring that fits your lifestyle, budget, and design preferences can be a daunting task. The right choice can elevate an ordinary room into a cozy, stylish, and functional living space. As we approach 2023, homeowners and designers are already scouting for the popular flooring options that will define design catalogs in the coming year. The following trends seem to pave the way and are anticipated to dominate the scene in 2024.
As we at California Flooring and Design gear up to unveil the trendiest floors of 2023, we foresee a shift towards sustainability and eco-friendly choices, a lean towards minimalistic elegance with an embrace of light wood floors, a play of patterns, luxurious stains and finishes, and an intriguing mix of modern and vintage aesthetics.
Snapping up the Major 2024 Flooring Trends:
Reclaimed and Light Wood Floors: A tactful blend of ecological responsibility with aesthetics. These options bring rustic charm and airy vitality into homes.
Mixed Width Planks and Pattern Play: Merging wide and narrow planks or experimenting with different wood species adds intrigues and a unique touch.
High-Contrast Design: Stark contrasting colors, an embrace of black and white tile, adds pop and vibrancy to spaces.
Luxurious Stains and Finishes: Customization reigns supreme, as homeowners opt for glossy, textured, or rustic finishes tailored to their taste.
Parquet and Unique Floor Patterns: Intricate geometrical patterns and unique layouts enliven the floors and demonstrate the homeowners' style statement.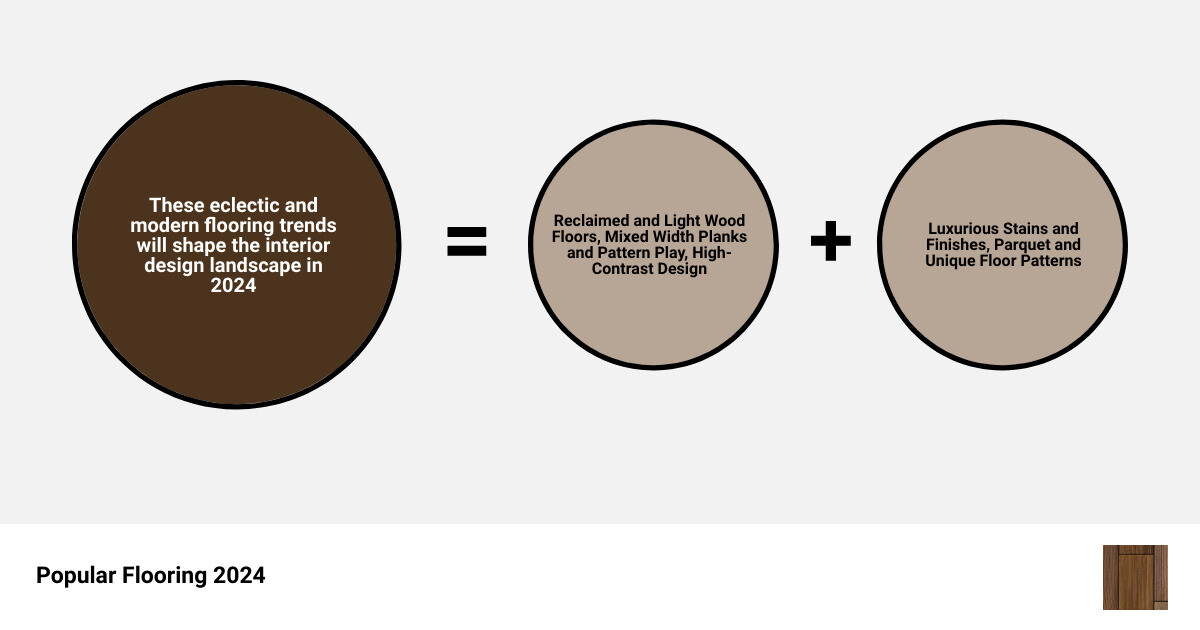 The Rise of Hardwood Flooring in 2023
As we step into 2023, hardwood flooring continues to reign supreme in the world of interior design, transforming homes with its timeless appeal and versatility. At California Flooring and Design, we have observed several emerging trends that are reshaping the hardwood flooring landscape. Let's dive into each one of them.
The Appeal of Natural Colors and Textures
In 2023, homeowners are leaning towards natural colors and textures in hardwood flooring. There's an increasing preference for earthy tones that bring about a sense of peace and connection with the environment. Rustic finishes, like hand-scraped or wire-brushed, are particularly popular as they highlight the wood's authentic texture and imperfections, adding a touch of warmth to any space. This trend towards natural floor colors and textures echoes a broader shift towards sustainable living.
The Return of Wide Plank Hardwood Floors
Another trend making a significant comeback is wide plank hardwood floors. The wider planks, compared to traditional narrow ones, showcase the wood's natural grain and variation, lending a unique charm to the flooring. These floors are perfect for both commercial and residential settings, offering a smooth, contemporary look or a character-rich rustic finish, depending on your personal style.
The Elegance of Light Wood Flooring
There's a growing inclination towards light wood flooring for its minimalist elegance. Light wood floorings, finished in natural, light hues, add a touch of sophistication and create a sense of spaciousness in any room. This makes it an ideal choice for homeowners looking to create a bright, airy interior.
The Importance of Sustainability in Flooring Choices
Sustainability is a critical factor shaping the flooring choices of environmentally-conscious homeowners. Reclaimed wood flooring is leading this trend, showcasing the beauty of natural wood while symbolizing a commitment to sustainable living.
The Creativity of Mixed Width Planks and Pattern Play
2023 is witnessing a surge in the popularity of mixed width planks and pattern play. This trend allows homeowners to express their creative side, crafting unique floor designs using planks of different widths.
The Luxury of Personalized Stains and Finishes
With homeowners seeking to add a personal touch to their spaces, personalized stains and finishes are gaining traction. Custom staining enables homeowners to achieve the exact shade and finish they envision for their hardwood floors.
The Artistry of Parquet and Unique Floor Patterns
Parquet and unique floor patterns are gaining popularity, with intricate geometric designs adding an artistic flair to interiors. Traditional patterns like herringbone and basketweave are making a comeback, along with more daring, contemporary designs.
The Impact of High-Contrast Design
High-contrast designs, achieved by pairing dark hardwood floors with light-colored walls and furnishings, are making a strong statement in 2023. This bold combination allows the beauty of the flooring to take center stage, creating a visually striking effect.
The Sophistication of Dark Wood Flooring
Dark wood flooring is making a bold statement in 2023. The rich, deep tones of dark wood species like walnut, mahogany, or dark-stained oak, exude a sense of luxury and warmth, adding a touch of drama to any interior design.
The Timeless Elegance of Herringbone and Chevron Patterns
Last but not least, herringbone and chevron patterns are making a solid comeback in hardwood flooring in 2023. These intricate patterns add a sense of timeless elegance and sophistication to any space, proving that traditional wood flooring styles are here to stay.
At California Flooring and Design, we're excited to help homeowners incorporate these trends into their spaces, offering a wide range of hardwood flooring options to suit every taste and style. Whether you're seeking the rustic charm of reclaimed wood or the contemporary elegance of light wood flooring, we've got you covered. Contact us today to explore these popular flooring trends for 2024 and bring your flooring vision to life.
The Emergence of Tile Flooring Trends
As we move forward into 2023, a fresh wave of tile flooring trends is sweeping the market, offering a beautiful blend of practicality, versatility, and aesthetic appeal. Here at California Flooring and Design, we've kept a close eye on these emerging trends to help our customers make informed decisions about their flooring choices. Let's delve into the specifics of these trends and see how they can redefine your home interior.
The Classic Appeal of Checkerboard Tile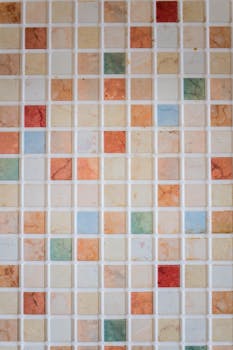 If there's one tile trend that has stood the test of time, it's the checkerboard pattern. A classic staple in the world of interior design, this pattern has made a grand comeback in 2023, bringing a distinctive, vintage charm to modern kitchens and bathrooms. The alternating black and white tiles offer a bold contrast, making any space instantly eye-catching. The beauty of this design lies in its simplicity and adaptability. Whether you have a minimalist, contemporary, or rustic interior, the checkerboard tile effortlessly complements your existing decor while adding a hint of retro elegance.
The Practicality of Slate Tile Flooring
When it comes to balancing durability and style, slate tile flooring takes the cake. Known for its robust nature and ability to withstand heavy foot traffic, slate tile is an excellent choice for high-traffic areas in your home, as we mentioned in our article on the benefits of tile flooring. Its natural, uneven surface adds a unique textural element to your space, mirroring the rustic appeal of natural stone. Moreover, slate tile's resistance to stains and water damage makes it a practical choice for kitchens and bathrooms.
The Vibrancy of Colored Zellige Tile
Inject a dose of vibrancy into your home with the trendiest tile of 2023 – colored Zellige tile. Originating from Morocco, these handmade tiles are celebrated for their glossy finish and rich, saturated colors. From deep blues and fiery reds to understated pastels, Zellige tiles come in a plethora of hues to match every color palette. Each tile is unique, boasting subtle tonal variations and imperfections that add depth and character to your space. If you're looking to create a statement floor or a striking backsplash, colored Zellige tiles are your go-to choice.
In conclusion, tile flooring trends in 2023 are all about embracing bold patterns, natural textures, and vibrant colors. Whether you're drawn to the classic charm of checkerboard tile, the practicality of slate, or the vibrancy of colored Zellige tile, we at California Flooring and Design are here to make your flooring dreams come true. Contact us today to explore these and more trending flooring options for your home.
The Resurgence of Carpet Flooring Trends
In a world where hardwood and tile often steal the spotlight, carpet flooring has been making a steady comeback, proving that comfort and style can go hand in hand. At California Flooring and Design, we have seen a surge in demand for comfortable and stylish carpet flooring choices. Let's delve into some of the carpet trends that are making waves in 2024.
The Warmth of Pale Beige Carpets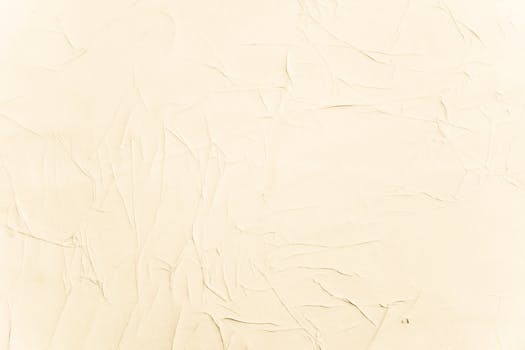 One trend that's sprucing up homes in 2024 is the resurgence of pale beige carpets. These carpets are a timeless choice that complements a wide array of home decor styles, from modern minimalism to traditional elegance.
The warm undertones of beige bring a cozy and inviting feel to any room, making it a popular choice for living rooms and bedrooms. It's subtle enough not to overpower your decor but still adds a touch of sophistication and warmth to your space.
Moreover, pale beige carpets are versatile and can easily adapt to changing trends or personal style shifts. They also have the added advantage of being able to hide minor stains or dirt, making them a practical choice for high-traffic areas.
The Fun Element of Patterned Carpets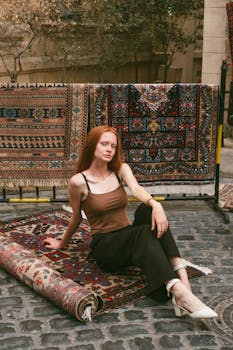 Injecting some fun into your floor design, patterned carpets are gaining momentum as a top carpet flooring trend in 2024. Patterns can range from geometric designs to floral motifs, offering a myriad of options to choose from.
Patterned carpets can add depth and interest to your space, acting as an eye-catching focal point. They can break the monotony of a room and add a touch of personality. Whether you lean towards bold, dramatic patterns or prefer subtle, understated designs, there's a patterned carpet out there that perfectly matches your style and taste.
At California Flooring and Design, we offer a wide range of carpet flooring options, including pale beige carpets and various patterned designs. Our team of experts can help guide you through the process of choosing the perfect carpet, ensuring it complements your home's decor and fits your lifestyle. Contact us today to explore our extensive range of carpet flooring options, and let us help you bring your vision to life.
The Popularity of Laminate Flooring in 2023
Laminate flooring has rapidly grown in popularity over the years, becoming a staple in many homes. Its affordability, versatility, and striking resemblance to solid hardwood make it an excellent choice for homeowners who dream of a wood look without the hefty price tag. As we look ahead to 2023, let's dive into the key trends shaping the world of laminate flooring.
The Practicality of Waterproof Laminate Flooring
The past few years have seen a surge in the demand for waterproof flooring, and this trend is set to continue into 2023. As a homeowner, you no longer have to sacrifice style for functionality. With waterproof laminate flooring, you get the best of both worlds: a floor that resembles traditional hardwood while being able to handle moisture. Laminate's surface is waterproof, making it a perfect choice for areas prone to spills or humid conditions. However, it's worth noting that while laminate can handle surface moisture, it's not completely immune to water damage. If moisture comes up from below, or there's a flood, the laminate can get damaged. But, for the most part, it's a practical, budget-friendly, and stylish flooring option.
The Appeal of American-Made Laminate Flooring
Consumers' desire for locally produced goods is not limited to food and clothing but extends to home decor and flooring. The "Made in the USA" tag signifies support for local vendors and a commitment to quality and sustainability. Many flooring manufacturers are responding to this growing demand by releasing products made in the USA. We anticipate that this trend will continue to gain traction in 2023 and beyond.
The Durability of Stain-Resistant Laminate Flooring
Spills happen, and they can be a nightmare for homeowners. However, laminate manufacturers have come up with a solution: stain-resistant laminate. This innovation has added another feather to laminate flooring's cap, making it an even more appealing choice for busy households.
The Rustic Charm of Textured Laminate Flooring
The rustic and natural look is a major trend right now, with homeowners seeking to bring a touch of nature into their homes. Textured laminate flooring offers the charm and warmth of reclaimed wood without the high cost. Whether you opt for laminate that mimics the look of oak, ash, or any other species of wood, you can expect a floor that adds character to your space.
The Versatility of Laminate Flooring Colors
Laminate flooring is available in a wide variety of colors and shades, from light options that can brighten up a room to darker tones that add depth and sophistication. This versatility allows homeowners to choose a floor that perfectly matches their decor and personal style.
The Creativity of Patterned Laminate Flooring
Patterned flooring is a big trend right now, and laminate is no exception. From geometric designs to intricate motifs, patterned laminate flooring adds a unique and creative touch to any room.
The Cohesiveness of Wide Plank Laminate Flooring
Wide plank laminate flooring is a nod to the classic elegance of old-world European estates. These wide planks can make a room feel more spacious and cohesive. They can also highlight the beauty of the laminate's pattern and texture, making it a popular choice for homeowners.
At California Flooring and Design, we offer a wide range of laminate flooring options, including waterproof, American-made, and stain-resistant options, available in a variety of colors, patterns, and textures. Our professional team can help guide you through the process of choosing the perfect flooring for your home. Contact us today to explore our extensive range of laminate flooring and let us help you bring your vision to life.
The Timeless Appeal of Smoked Wood Flooring
As we step into the realm of hardwood flooring trends for 2024, we find ourselves entranced by the enduring elegance and cozy atmosphere created by smoked wood flooring. This unique finish, also known as "fumed" wood flooring, has roots reaching back to the early 20th century and is making a significant comeback in contemporary interior design.
The Cozy Atmosphere Created by Smoked Wood Flooring
When exploring popular flooring 2024 options, the warm, comforting aura of smoked wood flooring stands out. Interior designers and homeowners alike are drawn to this style for the inviting ambience it brings to any room. It's a favorite choice of designers such as Catherine Skaletsky and Karan Desai, who have both selected this unique flooring for projects due to its ability to exude a sense of "warmth and comfort" (Architect and Interiors India).
The Unique Finish of Smoked Wood Flooring
Beyond the mood it sets, smoked wood flooring is appreciated for its unique finish. The fumigation process darkens the wood and highlights the grain patterns, creating a one-of-a-kind, moody aesthetic. As noted by UK-based Oak By Design, this technique offers a much more natural look compared to a standard stain, enhancing the natural beauty of the wood.
The Versatility of Smoked Wood Flooring
Smoked wood flooring comes in a variety of styles, from large planks to petite chevron planks and parquet blocks, all of which can be tailored to match your home's decor. Whether you're aiming for a classic or modern aesthetic, smoked wood flooring can seamlessly blend into your design, making it versatile and fitting for any space in your home.
The Durability and Easy Maintenance of Smoked Wood Flooring
One of the standout benefits of smoked wood flooring is its durability. Just like traditional hardwood, it's built to last and can withstand significant foot traffic. But the advantage of smoked wood flooring lies in its finish. Scratches and dents are less noticeable since the color is embedded into the planks, not just painted onto the surface, making it ideal for high-traffic areas in your home. Additionally, it's easy to clean and can be refinished as it ages, offering the same practical benefits of solid hardwood flooring.
At California Flooring and Design, we're committed to providing our customers with the highest quality materials and services. Our team of experts is here to help you navigate the latest flooring trends and find the perfect fit for your home. Whether you're drawn to the timeless elegance of smoked wood flooring or exploring other options, we'll ensure your flooring project is a success. Contact us today to find out more about our products and services.
Conclusion: Choosing the Right Flooring for Your Home in 2023
Making the final decision on flooring can feel like a daunting task. With so many beautiful and durable options coming into trend in 2023, it's easy to feel overwhelmed. But remember, the best flooring for your home is one that not only looks good but also matches your lifestyle and preferences.
When considering hardwood flooring, the trend seems to lean towards natural colors and textures. Wide plank hardwood floors are making a comeback, and light wood flooring is gaining popularity for its minimalist elegance. For those willing to experiment, consider mixing plank widths or opting for personalized stains and finishes to make your floors truly unique.
Tile flooring, on the other hand, is evolving beyond its traditional roots to embrace more modern and vibrant styles. Checkerboard tiles offer a classic appeal, while colored Zellige tiles bring a splash of vibrancy to any room.
Carpet flooring is not to be left out either. Pale beige carpets are a timeless choice that can add warmth to any space, while patterned carpets can add a playful touch to your home.
Laminate flooring is another versatile option to consider. With advancements in technology, it offers a practical, waterproof, and stain-resistant flooring solution without compromising on aesthetics. From textured finishes to wide plank designs, laminate flooring has something for everyone.
If sustainability is a key factor for you, consider opting for cork or bamboo flooring. As mentioned in our blog post on summer flooring trends, these materials are not only sustainable but also add a unique aesthetic to your home.
And finally, if you're looking for something truly timeless, consider smoked wood flooring. Its cozy atmosphere, unique finish, and easy maintenance make it a popular choice among homeowners and interior designers alike.
At California Flooring and Design, we understand that flooring is more than just a surface to walk on—it's a canvas that reflects your personal style and enhances the aesthetic appeal of your home. Our team of experts is here to guide you through the process, helping you navigate through the latest flooring trends and making the transition as smooth as possible.
There's no one-size-fits-all solution to flooring, and that's the beauty of it. Whether you're a fan of the classic elegance of hardwood, the durability of tile, or the comfort of carpet, there's a flooring trend out there that will redefine your space and make it truly your own. So take the leap and make 2023 the year you give your floors the upgrade they deserve.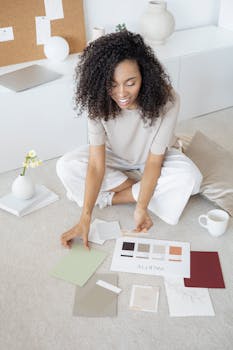 Remember, the right flooring can transform your home into an oasis of comfort and style. So, make your choice count. Make it with California Flooring and Design.