As you step foot into your home, the comfort and aesthetic appeal of your flooring have a crucial role in setting the ambiance. But choosing the right floor, be it a warm, inviting hardwood or chic, resilient laminate, isn't a decision to take lightly. With flooring trends for 2024 having reached new artistic and functional heights, finding the perfect option for any theme, style or mood has never been more exciting. As experts in flooring solutions, we at California Flooring and Design are committed to providing insight into the most popular flooring options for 2024 and make your decision-making process fluid and straightforward.
2024 will shine a spotlight on diverse flooring options. From laminate flooring experiencing a revival with waterproof and American-made trends to kitchen flooring breaking conventional norms with its experimental micro-cement and custom terrazzo options. On the other hand, we're seeing the timeless charm of hardwood flooring continue to captivate homeowners with its versatility, durability, and freshness.
Summary of popular flooring trends for 2024
Laminate Flooring: Expect to see laminate floors rivaling the features of vinyl with the practicality of hardwood. The trend leans towards designs that are waterproof and made in the USA, with styles mimicking genuine hardwood and traditional laminate.

Kitchen Flooring: The spotlight will be on experimental flooring like micro-cement with bright, energetic colors and custom-patterned terrazzo, adding a punch of personality to kitchens.

Hardwood Flooring: Traditional hardwood flooring remains a staple, offering a wide range of color preferences and an enduring appeal that adds value to homes.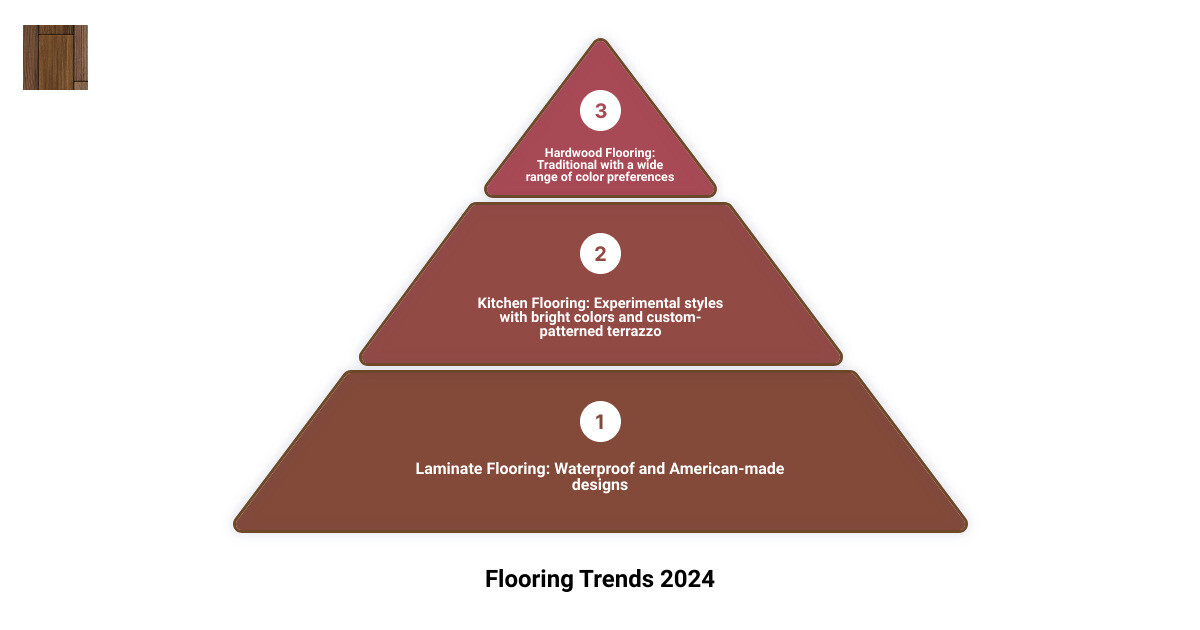 This infographic portrays a visual summary of the key 2024 flooring trends: waterproof and American-made laminate designs, experimental kitchen flooring styles, and timeless hardwood options. It's a glance at what 2023 will bring to the individuals looking for updated, stylish floors. Join us as we delve deeper into these upcoming flooring trends and how we at California Flooring and Design can help you discover the perfect floor that echoes your unique taste and lifestyle.
The Rise of Hardwood Flooring in 2023
Why Hardwood Flooring Remains a Popular Choice
As we venture into 2023, one flooring trend that stands out is the continued popularity of hardwood floors. Their timeless appeal, durability, and versatility make them a favorite choice among homeowners. As flooring experts at California Flooring and Design, we've seen an increasing number of customers opting for hardwood options over synthetic alternatives because of their lasting durability and organic charm.
Hardwood floors seamlessly blend with various interior design trends, making them an excellent choice for those seeking both aesthetics and functionality in their living spaces. The elegant and practical aspects of hardwood flooring allow them to fit effortlessly into any design theme. Whether it's a rustic farmhouse look or a sleek modern aesthetic, hardwood floors can beautifully complement and enhance your interior décor.
The Versatility and Durability of Hardwood Flooring
The versatility of hardwood floors is truly remarkable. They come in a variety of types, from oak to birch, each with its own unique grain patterns and colors. This variety allows homeowners to customize their flooring to match their personal style and home décor. Furthermore, the durability of hardwood flooring is a significant draw for many homeowners. With proper care, hardwood floors can last for decades, making them a sound investment for any home.
At California Flooring and Design, we've observed a growing trend of homeowners choosing wide plank hardwood floors. The wider planks showcase more of the wood's natural grain and variation, creating a strong visual impact and providing a solid foundation for any interior design.
The Trending Color for Hardwood Flooring in 2024
When it comes to the color trends for hardwood flooring in 2024, natural colors and rustic charm are in the spotlight. Homeowners are increasingly drawn to warm, earthy tones that create a sense of harmony and connection with the environment. This preference for natural colors reflects a broader shift towards eco-conscious living and sustainability.
Reclaimed wood is particularly popular, as it showcases the beauty of natural wood while also embodying a commitment to sustainability. Light wood flooring, such as oak, maple, or birch, is also on the rise, adding a touch of minimalist elegance and sophistication to any living space.
At California Flooring and Design, we're excited to see how these hardwood flooring trends evolve and reshape the way we think about home design in 2023 and beyond. Whether you're revamping your living room, dining room, or exploring flooring options for your real estate project, we're here to help you navigate the latest flooring trends and find the perfect fit for your home.
The Emergence of Laminate Flooring Trends in 2024
As we turn our attention to the upcoming year, one of the most exciting developments in the flooring industry is the rise of laminate flooring trends. Known for its durability, cost-effectiveness, and versatility, laminate flooring is set to take center stage in 2024. But what should homeowners be on the lookout for? Let's dive into the specifics of these trends.
The Popularity of Embossed in Register Surface Texture
One of the most significant trends in laminate flooring for 2024 is the popularity of the embossed in register surface texture. This innovative technique creates a highly realistic wood texture by creating indentations that mimic natural wood grains. These indentations precisely match the image layer of the laminate plank, resulting in a flooring solution that looks and feels like genuine wood.
According to FlooringInc, this trend is expected to continue well beyond 2024. The embossed in register surface texture is not just about aesthetics; it's about bringing a warm, realistic texture to your floors. At California Flooring and Design, we believe in providing our customers with the highest quality products, and our range of laminate flooring with embossed in register surface texture offers the perfect blend of affordability and style.
The Realistic Wood Textures of Laminate Flooring
As more homeowners seek to bring the beauty of nature into their homes, the demand for realistic wood textures in flooring has grown. Laminate flooring manufacturers have responded to this trend by designing laminate planks that mimic the look of reclaimed wood, a popular choice for those seeking a rustic aesthetic.
Our team at California Flooring and Design have observed a significant interest in these distressed wood-look laminates. They feature unique characteristics like knots and scrapes that give the flooring a naturally aged look, ideal for adding character to any room.
However, it's not just about looks. These realistic wood textures also offer practical benefits. For instance, they are designed to resist stains, meaning your floors will continue to look fabulous and brand new even after spills and accidents. This stain resistance, combined with the affordability and aesthetic appeal of laminate flooring, is a trend we predict will continue well into 2024 and beyond.
At California Flooring and Design, we're excited about the emergence of these laminate flooring trends in 2024. With a focus on realistic textures and sustainable design, the future of flooring looks more innovative and stylish than ever before.
The Kitchen Floor Trend in 2023-2024
If there's one space in your home where you can really let your creativity shine, it's the kitchen. Flooring plays a vital role in the overall look and feel of this space, and the trends for 2023 and 2024 are all about making a strong visual statement. From the materials used to the patterns and designs, let's dive into what's hot in kitchen flooring.
The Popularity of Patterned Kitchen Floor Tiles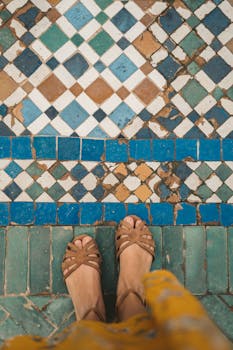 Creating a playful and inviting atmosphere is key in any kitchen, and one trend that's making waves in 2023 and set to continue into 2024 is patterned kitchen floor tiles. This trend is not just about adding fun elements to the kitchen, but also about providing endless visual interest.
As per our observations at California Flooring and Design, tiles with patterns have become a significant flooring trend, especially in small kitchens where a visually stimulating floor can make the space feel larger and more vibrant. They're versatile, offering endless possibilities for homeowners to express their unique style.
The Visual Interest of Patterned Porcelain Kitchen Flooring Tiles
Moving into 2024, we expect the demand for patterned porcelain kitchen flooring tiles to continue to rise. Porcelain tiles are durable and easy to maintain, making them an ideal choice for a high-traffic area like the kitchen. But it's not just about practicality – these tiles also bring a high level of aesthetic appeal.
Patterned porcelain tiles can transform a kitchen from ordinary to extraordinary. Whether it's a simple geometric pattern or a more intricate design, these tiles add a layer of sophistication to the kitchen, creating a beautiful focal point that instantly catches the eye.
At California Flooring and Design, we understand the importance of staying ahead of the trends. That's why we offer a wide range of flooring options to fit any style and budget. Whether you're looking for the classic appeal of hardwood, the modern look of laminate, or the unique charm of patterned tiles, we're here to help you find the perfect flooring solution for your home.
As we move forward into 2024, one thing is clear: the future of kitchen flooring is all about making a statement. With the right flooring, you can create a kitchen that's not only functional but also a reflection of your personal style. So why wait? Discover the latest kitchen flooring trends with us and transform your kitchen into a space that truly speaks to you.
The Popularity of Flooring in Different Regions
When it comes to flooring, regional trends play a significant role. Factors such as climate, lifestyle, and aesthetic preferences vary across regions, influencing the choices homeowners make when selecting flooring. Let's delve into the popular flooring trends expected to make waves in Florida and California in 2024.
Popular Flooring Trends in Florida in 2024
Florida is known for its humid and warm climate, which significantly impacts the type of flooring homeowners choose. In 2024, Floridian homes are forecasted to lean towards materials that can withstand the humid conditions while still maintaining their appeal.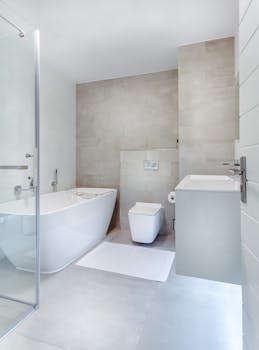 Tile flooring, known for its durability and resistance to moisture, is expected to be a popular choice in Florida. The trend is moving towards larger format tiles, which provide a more seamless look and are easier to clean. These tiles come in a variety of colors and patterns, allowing homeowners to customize their space to their liking.
Laminate flooring is another popular choice due to its durability and ease of maintenance. The embossed in register surface texture is a hot trend for 2024, providing a beautiful realistic wood texture that is resistant to Florida's humid climate.
Popular Flooring Trends in California in 2024
In California, the trend is leaning towards eco-friendly and sustainable flooring options. California homeowners are increasingly valuing materials that are not only aesthetically pleasing but also kind to the environment.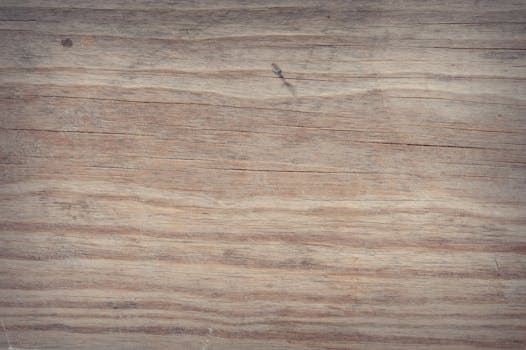 Hardwood continues to be a popular choice among Californians. Its timeless appeal, versatility, and durability make it a sought-after flooring option. The trend for 2024 sees a move towards black hardwood, a bold choice adding a touch of sophistication to any home decor.
Reclaimed wood is also expected to be a big hit in California in 2024. As we at California Flooring and Design have noticed, many floors are being made with reclaimed wood, particularly barnwood, providing a rustic aesthetic while promoting sustainability.
Porcelain stoneware has also been gaining popularity in California. It's durable, luxurious, and can be paired with a radiant floor heating system to offset its coldness in the winter months.
The flooring trends for 2024 in both Florida and California are a testament to the evolving preferences of homeowners, with a clear inclination towards durability, aesthetics, and sustainability. As flooring experts, we strive to stay ahead of these trends to provide our clients with the most sought-after and innovative flooring options. So, whether you're in sunny Florida or the Golden State, we've got your flooring needs covered!
The Importance of Professional Flooring Services
Flooring is more than just a surface to walk on—it's a significant aspect of your home's interior design, an investment in its value, and a contributor to a healthier living environment. With the right professional flooring company, you can ensure that your home's flooring is not only trendy but also durable, comfortable, and beneficial to the overall appeal and value of your home.
The Role of Professional Flooring Companies in Achieving Trendy Floors
Professional flooring companies play a crucial role in providing you with the most up-to-date and popular flooring options. They have the expertise and resources to source high-quality materials, provide expert installation, and offer advice on the best flooring solutions for your home.
Selecting the right flooring can be a daunting task given the myriad of options available. However, with the help of a reputable flooring company, this process can be simplified. These experts consider factors such as foot traffic, moisture levels, and your personal style to provide recommendations that not only match the current trends but also meet your specific needs.
A professional flooring company like us at California Flooring and Design ensures a smooth and stress-free process, guaranteeing an end result that enhances the aesthetic appeal and value of your home.
The Services Offered by California Flooring & Design
At California Flooring and Design, we offer a comprehensive range of services, from consultation and material selection to installation and aftercare. Our team is committed to providing exceptional service and superior products that meet the highest standards of quality and craftsmanship.
We continually stay ahead of the curve by keeping a finger on the pulse of the latest trends in the flooring industry. Our selection of popular flooring options for 2024 includes a wide range of materials, textures, and colors, allowing us to cater to a variety of tastes and preferences.
Furthermore, we understand the importance of proper care and maintenance in preserving your investment. We offer professional cleaning services that use advanced cleaning methods to remove damaging elements, restoring the shine of your floors and protecting them against future damage.
In addition to providing top-notch flooring products and services, we also offer a 5-year guarantee to give our customers peace of mind. This is a testament to our confidence in the quality of our work and our commitment to customer satisfaction.
In conclusion, choosing a professional flooring company like California Flooring and Design can make all the difference in achieving your dream home. With our expertise and commitment to quality, you can rest assured that your flooring project is in good hands. Your perfect floor awaits!
Conclusion
Recap of the Popular Flooring Trends in 2023-2024
As we cast our eyes to the future, the flooring trends of 2024 present a delightful blend of time-honored traditions and innovative styles. Hardwood flooring, in all its rustic charm and natural allure, continues to reign supreme in the hearts of homeowners. The warmth of its earthy tones and the sustainability of reclaimed wood flooring have made it a standout choice for the eco-conscious.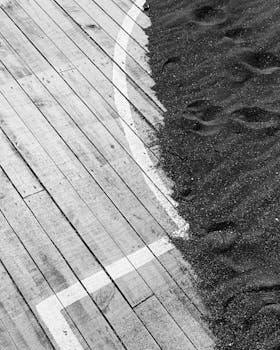 In the realm of laminate flooring, the embossed in register surface texture has emerged as a popular choice, offering homeowners the visual appeal of real wood grain with the durability of laminate. Meanwhile, in the kitchen, patterned floor tiles have brought a fun and visually engaging element to the floor, creating endless visual interest.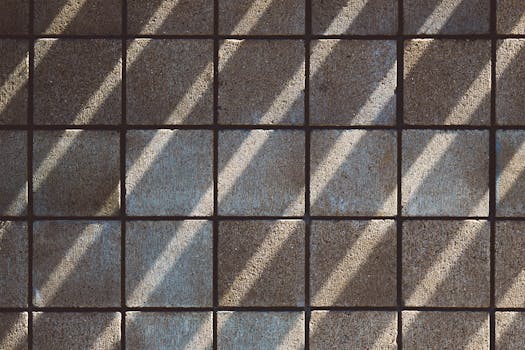 From coast to coast, the trends vary as well. In Florida, the trend leans towards tile flooring, while in California, hardwood flooring is the standout choice.
Final Thoughts on the Importance of Keeping Up with Flooring Trends
Keeping up with the latest flooring trends not only ensures that your home remains stylish and up-to-date, but it also allows you to make informed decisions that can enhance your home's value. Design trends can provide inspiration, but it's important to remember that the best flooring choice is one that suits your lifestyle, budget, and personal taste.
Here at California Flooring and Design, we believe in providing our customers with a wide range of high-quality flooring options that can cater to any design preference. From timeless hardwood to innovative laminate, we have something for everyone. As experts in flooring, we keep our finger on the pulse of the latest trends, ensuring that we can offer our customers the very best in flooring solutions.
Remember, a well-chosen floor can transform your space, setting the tone for your entire home. So, whether you're renovating or building from scratch, make sure to consider your flooring options carefully. Your dream floor is just one decision away!