Introduction
As the year 2024 approaches, the landscape of home design and decor is set to experience transformative shifts, with flooring being no exception. The upcoming trends in flooring are not just about aesthetics, but also about durability, sustainability, and functionality. Whether it's the timeless appeal of hardwood or the technological advancements in laminate, popular flooring in 2024 is redefining the way homeowners perceive their spaces. This article will delve into these trends, providing you with insights and inspiration for your upcoming home renovations.
Brief Overview of the Article
In this article, we will explore the anticipated trends for 2024, highlighting the rise of hardwood and laminate flooring, modern flooring options, upcoming color trends, and a special focus on hardwood flooring trends. We aim to help you make an informed decision when selecting your new floors.
Importance of Choosing the Right Flooring
Choosing the right flooring is like selecting the perfect outfit for an important event. It's not just about the aesthetics; it's about how well it fits with your lifestyle and preferences. Whether you're dealing with high traffic areas, moisture-prone spaces, or pet-friendly homes, your flooring choice should be able to handle these scenarios gracefully and stylishly.
Introduction to California Flooring & Design
Here at California Flooring & Design, we understand that the floor significantly contributes to the overall look and feel of your space. Whether you prefer the timeless elegance of hardwood, the chic appeal of tiles, or the cozy warmth of carpet, we are here to guide you through the process. Our commitment to delivering high-quality flooring combined with professional and timely service sets us apart. With our 5-year guarantee on products, you can have peace of mind with your investment.
Snippet: Quick Peek at 2024's Trendiest Floors
– Hardwood Flooring: Natural colors, wide planks, and light wood trending
– Laminate Flooring: Technological advancements leading to waterproof and American-made options
– Modern Flooring: Resin floors, porcelain stoneware, and concrete floors on the rise
– Color Trends: Natural colors, smoked wood, vintage black and white tiles
– Hardwood Flooring Specifics: Natural finishes, parquet flooring, large format boards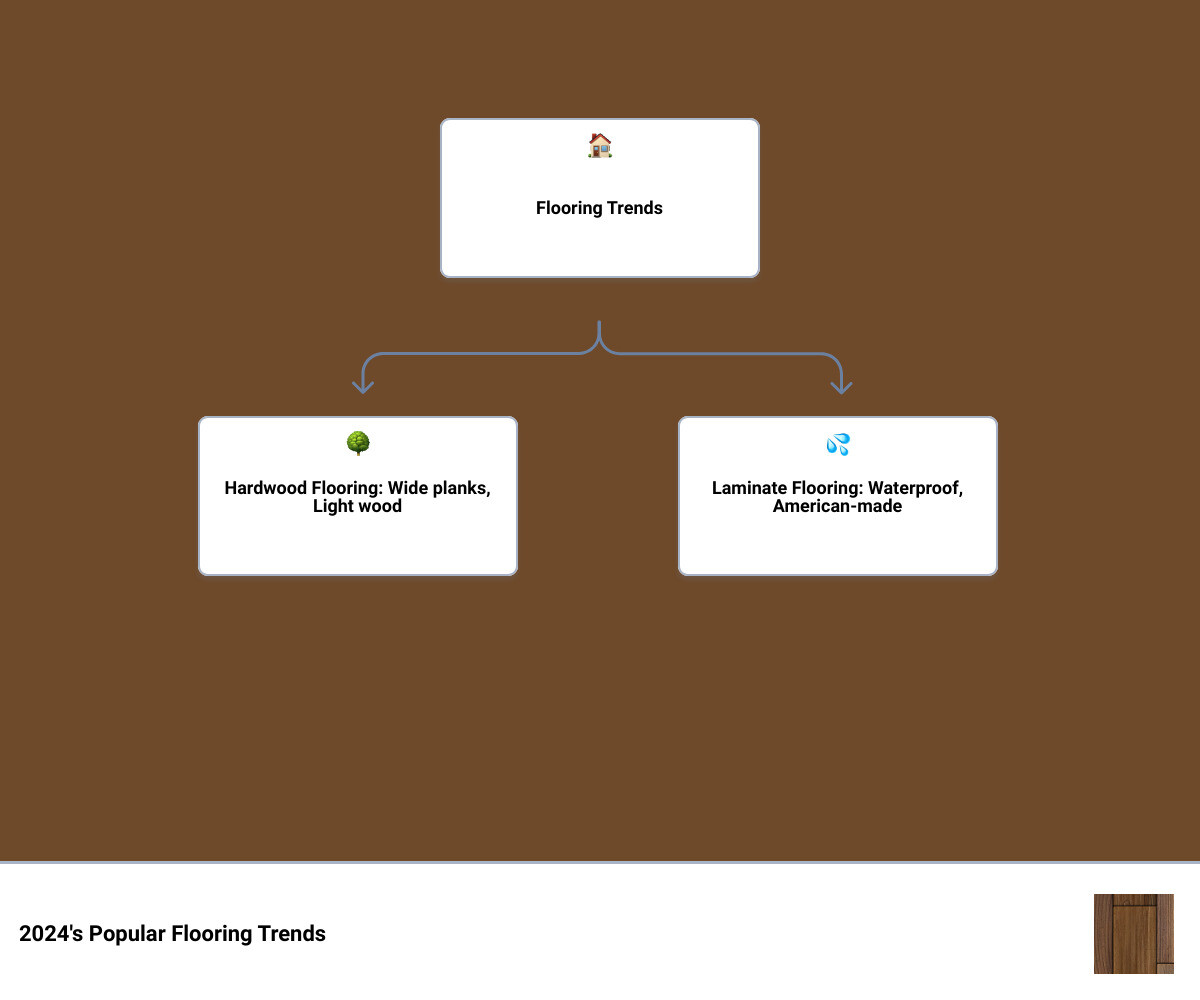 The Timeless Appeal of Hardwood Flooring
There's undeniably something timeless about hardwood flooring. Its natural beauty, durability, and versatility make it a favorite among homeowners. At California Flooring and Design, we pride ourselves in offering a wide selection of hardwood floors that can enhance any home decor. Let's dive into some of the key hardwood flooring trends for 2024 that are redefining popular flooring choices.
Durability and Versatility of Hardwood Flooring
A quality hardwood floor, much like a fine bottle of wine, gets better with age. High-quality hardwood floors, especially those made from durable species like oak, maple, cherry, bamboo, walnut, ash, and mahogany, can last for decades, resisting scratches and dents while withstanding heavy foot traffic. Their versatility allows them to seamlessly blend with various decor styles, infusing elegance into your home. Wood flooring's durability indeed makes it a smart investment for homeowners.
Trend Towards Natural Colors and Sustainability
In 2024, the trend towards natural colors and sustainability in hardwood flooring is stronger than ever. Homeowners are increasingly drawn to wood flooring with warm, earthy tones that create a sense of harmony and connection to the environment. This preference reflects a broader shift towards eco-conscious living, with reclaimed wood flooring leading the trend. Reclaimed wood, sourced from old barns and structures, not only showcases the beauty of natural wood but also embodies a commitment to sustainability.
The Comeback of Wide Plank Hardwood Floors
Wide plank hardwood floors are making a comeback in 2024. These floors feature wider individual planks compared to traditional narrow planks, showcasing more of the wood's natural grain and variation. This difference in width dramatically impacts the overall appearance of the flooring, providing a strong foundation for your interior design, whether you're aiming for a smooth and contemporary look or a rustic, character-rich appearance.
The Elegance of Light Wood Flooring
Light wood flooring embodies minimalist elegance. Its subtle, delicate shades brighten spaces, creating a bright and airy atmosphere within rooms. The gentle hues of light wood reflect natural light, enhancing the sense of tranquility in your home. Plus, light wood flooring serves as a versatile backdrop for your interior design endeavors, allowing you to experiment with various decor styles.
The Role of Sustainability in Flooring Choices
In 2024, sustainability is a key consideration in hardwood flooring trends. Homeowners are opting for eco-friendly wood flooring materials to reduce their environmental footprint. For instance, bamboo flooring, due to its rapid growth and renewable nature, is gaining popularity. Many manufacturers, including us at California Flooring and Design, are committed to responsible forestry practices and the use of reclaimed wood. This approach aligns with environmental values and ensures that future generations can enjoy the beauty of natural wood in their homes.
Indeed, the timeless appeal of hardwood flooring is more than just an aesthetic choice—it's a statement of value, quality, and style that enhances not only the look but also the comfort and value of your home. It's no wonder that hardwood flooring remains a popular choice, even as we look forward to the flooring trends of 2024.
The Rise of Laminate Flooring
As we delve into the future of flooring, one trend that continues to capture the attention of homeowners and design enthusiasts alike is the rise of laminate flooring.
The Affordability and Appeal of Laminate Flooring
Laminate flooring has long been celebrated for its affordability, making it an attractive option for those seeking to emulate the look of hardwood without the hefty price tag. In fact, real estate experts consider laminate flooring as a top option for increasing home value, thanks to its striking resemblance to natural hardwood, stone, and tile. With advancements in flooring technology, the best laminate flooring now more closely resembles solid hardwood than ever before, offering homeowners an affordable way to achieve their dream wood look.
Technological Advancements in Laminate Flooring
Laminate flooring was once seen as a one-trick pony, simply copying wood looks and providing a low-maintenance alternative. But with recent technological advancements, that's no longer the case. Laminate manufacturers have stepped up their game, creating laminate floors that not only maintain affordability but also rival the features of vinyl and the beauty of traditional hardwood. Expect to see laminate floors in 2024 that are just as captivating as they are functional.
The Increasing Popularity of Waterproof Laminate Flooring
One of the standout features of laminate flooring is its ability to handle moisture—a feat solid hardwood can't boast of. The trend of waterproof flooring is taking the world by storm, with waterproof laminate flooring at the forefront. Laminate's surface is waterproof, making it a suitable choice for areas prone to spills. This feature allows homeowners to enjoy the elegance of wood-look flooring without the worry of water damage, making it an increasingly popular choice.
The Demand for American-Made Laminate Flooring
In line with the trend toward local sourcing, there's been a surge in demand for American-made products—including laminate flooring. Many manufacturers are rising to the occasion, releasing laminate flooring products proudly made in the USA. This trend is expected to continue into 2024 and beyond, as consumers become increasingly conscious about supporting local businesses and the quality assurance that comes with American-made products.
The Trend of Rustic and Distressed Wood-Look Laminate Flooring
The rustic, homey style is making its way into the laminate flooring trends of 2024. Laminate flooring now comes in designs that mimic distressed and reclaimed wood, complete with scrapes, knots, burns, and color variance. This trend towards characterized looks, reminiscent of current wood flooring trends, adds a comforting feel to homes, straying away from the sharp, modern elegance of the past.
Laminate flooring in 2024 is set to offer a blend of style, durability, and affordability, making it a go-to choice for many homeowners. At California Flooring and Design, we stay ahead of the trends, ensuring we offer the latest and most stylish laminate flooring options to meet your home design needs.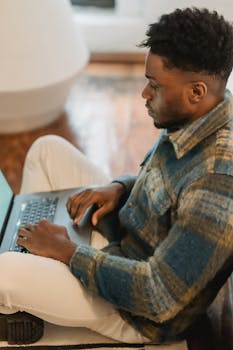 Modern Flooring Options for 2024
As we look forward to 2024, several modern flooring trends are set to redefine the interior design landscape. At California Flooring and Design, we are ready to help you explore these trends, which range from innovative resin floors to the timeless appeal of bleached wood.
The Modern Appeal of Resin Floors
Resin floors are garnering attention for their contemporary look and durable properties. Initially used only in industrial spaces, resin floors have now found their place in domestic living spaces. They are a great choice for anyone seeking a modern, wear-resistant floor on a medium budget.
Resin floors offer an aesthetic appeal, perfect for both an industrial style and a home with a refined and elegant look. Moreover, they allow for low-impact renovations, avoiding the inconvenience of demolition – a feature that's likely to make them one of the most popular flooring choices in 2024.
The Durability and Aesthetic Value of Porcelain Stoneware
Porcelain stoneware, a compact ceramic with high resistance and aesthetic value, is expected to stay in trend throughout 2024. It is one of the most used materials in modern construction due to its ability to counterbalance chemical and atmospheric agents.
With aesthetic versatility, porcelain stoneware can mimic the look of other materials, such as wood, giving spaces a modern and contemporary elegance. As noted, these advantageous technical characteristics and the aesthetic value it brings to a room make porcelain stoneware a top choice for 2024.
The Versatility and Durability of Concrete Floors
Concrete floors, with their modern, minimal look and resistance to impact and stains, are set to be a popular choice in 2024. They allow for smooth and non-slip surfaces, making them an excellent option for both industrial and contemporary home environments.
Concrete floors allow for continuous applications, without joints, to avoid the accumulation of dirt and impurities. This makes them not only aesthetically pleasing but also practical for everyday living.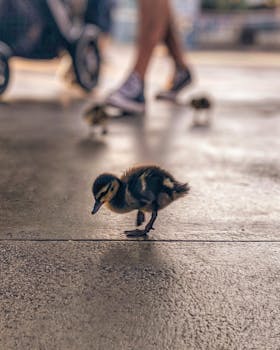 The Soft, Whitewashed Look of Bleached Wood
Wood is a timeless material for floors. However, in 2024, the trend is set to shift from traditional brown tones to more delicate nuances. This is achieved through a process that removes the brown cover of the wood using a specific chemical, resulting in softened, bleached wood.
This neutral shade fits harmoniously with any furniture or furnishing accessory, making it a versatile choice for various interior design styles. The soft, whitewashed look of bleached wood is perfect for lighting up a room and offering a unique aesthetic that's sure to be in demand in 2024.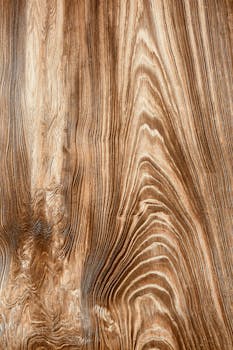 So whether you're planning to renovate your home or just exploring the latest trends, these modern flooring options for 2024 offer a blend of style, durability, and versatility. At California Flooring and Design, we're ready to help you navigate these trends and find the perfect flooring solution for your home.
Color Trends for 2024
As we move into 2024, the color trends in flooring are evolving to reflect a more natural and sustainable aesthetic. At California Flooring and Design, we've noticed a shift towards unique and expressive colors and patterns that can transform any room into a stylish and comforting space.
The Popularity of Natural Colors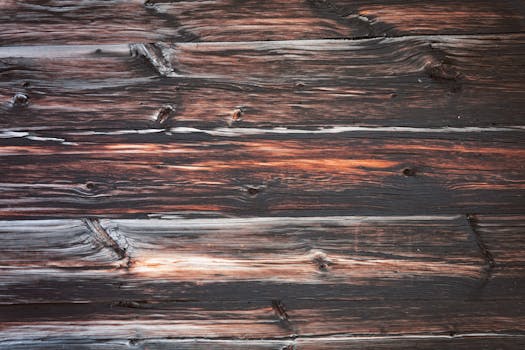 One of the most significant trends we're seeing is a focus on natural colors. A source suggests that the simplicity and comfort of natural wood will create the relaxing luxury that most people seek in 2024. The use of natural colors in flooring is expected to continue, highlighting the emphasis on sustainability and the desire for a more organic look in interiors.
The Trend of Smoked Wood Floors and Aged Wood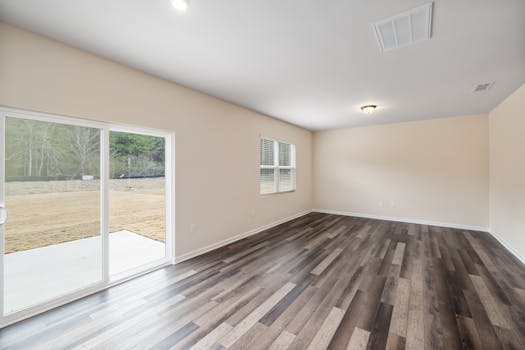 Another emerging trend we've noted is the popularity of smoked wood floors and aged wood. These options offer a rich, textured appearance that adds depth and character to any room. Smoked wood, aged wood, and other similar finishes give your floor a rustic aesthetic, helping to hide everyday wear and tear while adding a unique touch to your space.
The Appeal of Vintage Black and White Tiles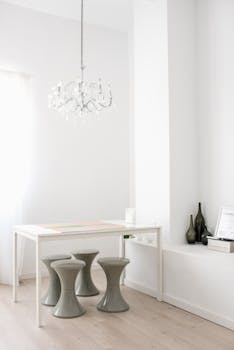 Vintage black and white tiles are making a comeback, according to a source. This classic combination is reemerging with more detailed designs and graphics, adding a touch of retro elegance to modern homes. This trend offers a timeless appeal that can fit into a variety of interior styles, from traditional to contemporary.
The Rise of Graphic Tiles and Large Porcelain Tiles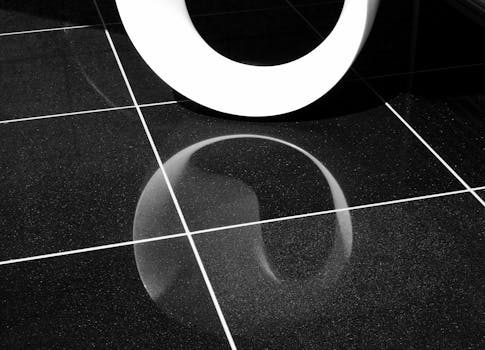 Graphic tiles and large porcelain tiles are predicted to gain popularity in 2024. As per the source, homeowners can expect an increase in oversized porcelain stoneware and graphic pattern tiles that can form a large pattern all over the floor. These tiles not only offer a unique design element but also provide a durable flooring solution that can handle high-traffic areas.
At California Flooring and Design, we're always on top of the latest trends, ensuring that we can offer our customers the most stylish and sustainable flooring options. Whether you prefer the natural colors of wood, the vintage appeal of black and white tiles, or the unique designs of graphic tiles, we have something to suit every taste.
Hardwood Flooring Trends for 2024
As we continue to navigate through the diverse and ever-changing landscape of flooring trends, we at California Flooring and Design are already looking ahead to 2024. Our comprehensive research and industry knowledge has allowed us to predict the most popular hardwood flooring trends for the upcoming year. Here's a sneak peek into what you can expect.
The Popularity of Natural Finishes and Light Wood Colors
Hardwood floors exude an enduring appeal of elegance and practicality, making them a staple in both commercial and residential settings. In 2024, one trend that's set to rule the roost is the use of natural finishes and light wood colors. These subtle, delicate shades of wood, such as oak, maple, or birch, add a touch of sophistication to any living space. Light wood flooring is a trend that embodies minimalist elegance, and its popularity continues to rise every year. This trend is closely aligned with a broader shift towards eco-conscious living and a desire to create a sense of harmony and connection to the environment. As our experts have noted, homeowners are increasingly opting for reclaimed wood flooring, which showcases the beauty of natural wood and embodies a commitment to sustainability.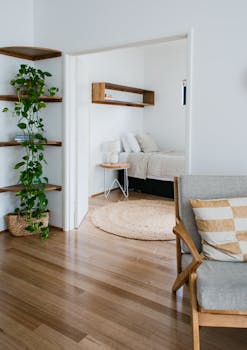 The Vintage Appeal of Parquet Flooring
Parquet flooring, with its intricate geometric patterns and timeless charm, is making a strong comeback. This vintage style, which harks back to the grandeur of old French chateaus, adds a unique, artistic touch to any room. Parquet flooring is versatile and fits into a wide range of interior design styles, from traditional to contemporary. It serves as a beautiful centerpiece that can transform a room into an elegant living space. At California Flooring and Design, we ensure that our parquet floors are crafted with utmost precision, maintaining their classic appeal while ensuring durability and longevity.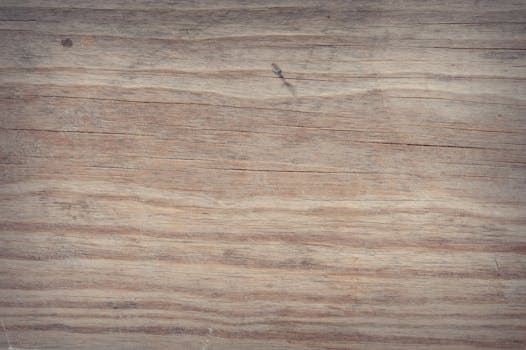 The Trend of Large Format Boards
Following the trend of minimalist and spacious interiors, large format board hardwood floors are predicted to be a hot trend in 2024. These floors feature wider individual planks compared to traditional narrow planks, showcasing more of the wood's natural grain and variation. Whether you're seeking a smooth and contemporary look or a rustic, reclaimed finish, large format boards provide a strong foundation for your interior design. This trend is not just about aesthetics; larger planks also mean fewer seams, offering a cleaner, more cohesive look and easier maintenance.
In conclusion, 2024 promises to be an exciting year for hardwood flooring trends. Whether it's the natural allure of light wood colors, the vintage charm of parquet flooring, or the bold statement of large format boards, there's something for every homeowner's taste. At California Flooring and Design, we are proud to stay ahead of the curve and offer our customers the latest and most sustainable flooring options. Stay tuned for more updates on the evolving world of flooring trends!
Conclusion
Recap of the Article
We've journeyed through the vast world of flooring trends, exploring the timeless elegance of hardwood floors, the affordability and variety of laminate flooring, and the contemporary appeal of modern flooring options. We've also delved into the color trends for 2024, highlighting the popularity of natural colors, smoked wood floors, and vintage black and white tiles. The rise of large format boards and parquet flooring has also been a noteworthy trend in the world of hardwood flooring.
Final Thoughts on Flooring Trends for 2024
As the world of flooring evolves, one thing remains clear: homeowners are seeking quality, durability, and aesthetic appeal in their flooring choices. The trends of 2024 reflect a shift towards natural colors, sustainability, and a blend of vintage and modern styles. Whether it's the rustic charm of distressed wood-look laminate flooring or the bold, modern statement of resin floors, the flooring trends of 2024 cater to a diverse range of tastes and preferences.
The Role of California Flooring & Design in Meeting These Trends
At California Flooring & Design, we are committed to staying at the forefront of these trends. Our team of skilled professionals is dedicated to providing high-quality flooring solutions that align with the latest trends and meet our clients' unique needs. From rustic laminate flooring to elegant hardwood floors, we offer a wide range of options to suit every style and budget.
Moreover, our commitment to quality doesn't stop at providing excellent products. We ensure a seamless installation process and stand by our 5-year product guarantee, reflecting our confidence in the durability and aesthetic appeal of our flooring solutions. As we move into 2024, we at California Flooring & Design are excited to continue partnering with homeowners in creating beautiful, comfortable spaces that reflect the latest flooring trends.
As the flooring landscape continues to evolve, we're here to help you navigate it. Whether you're looking to install a new floor or update your existing one, we're ready to transform your space with the perfect flooring. We're not just a supplier, but a partner dedicated to bringing your vision to life. So, are you ready to redefine your space with the trendiest floors of 2024? Let's get started.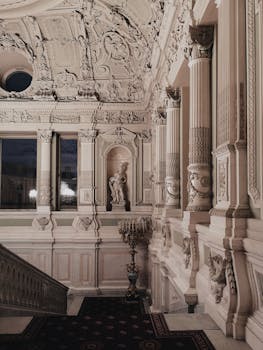 Remember, the flooring you choose makes a significant impact on the look, feel, and functionality of your home. It's more than just a surface you walk on – it's a reflection of your style, a contributor to your home's comfort, and a major factor in your home's overall value. Make your choice count. Choose California Flooring & Design.