Introduction
With the new year fast approaching, many homeowners are already starting to consider the latest styles and developments in flooring for their homes. As we at California Flooring and Design look ahead to the future, we're excited to share some of the most popular flooring trends that are set to redefine the industry in 2024.
From the timeless charm of hardwood to the innovative advancements in laminate and the rising appeal of eco-friendly options, flooring trends for 2024 are all about blending style, durability, and sustainability. As the largest hardwood flooring provider in San Diego, we're ideally positioned to guide you through the labyrinth of options available, helping you find the perfect match for your home and lifestyle.
Brief Overview of the Article
In this article, we will delve into the expected popular flooring trends for 2024, from the resurgence of some classics to the emergence of new, innovative options. We'll explore the timeless appeal of hardwood flooring, the rise of eco-friendly flooring options, and the elegance of patterned hardwood flooring. We will also navigate you through the latest color trends in flooring for 2024 and unveil the beachy wood flooring trend that is expected to make waves next year.
About California Flooring & Design
At California Flooring and Design, we pride ourselves on our commitment to innovation, quality, and service. With one of the largest and best-trained labor forces in the state, we ensure every flooring application is completed with meticulous attention to detail and unyielding pride. Our aim is to be the best place of work for trade and design professionals within the flooring industry, and our client testimonials attest to our ability to exceed expectations, one project at a time.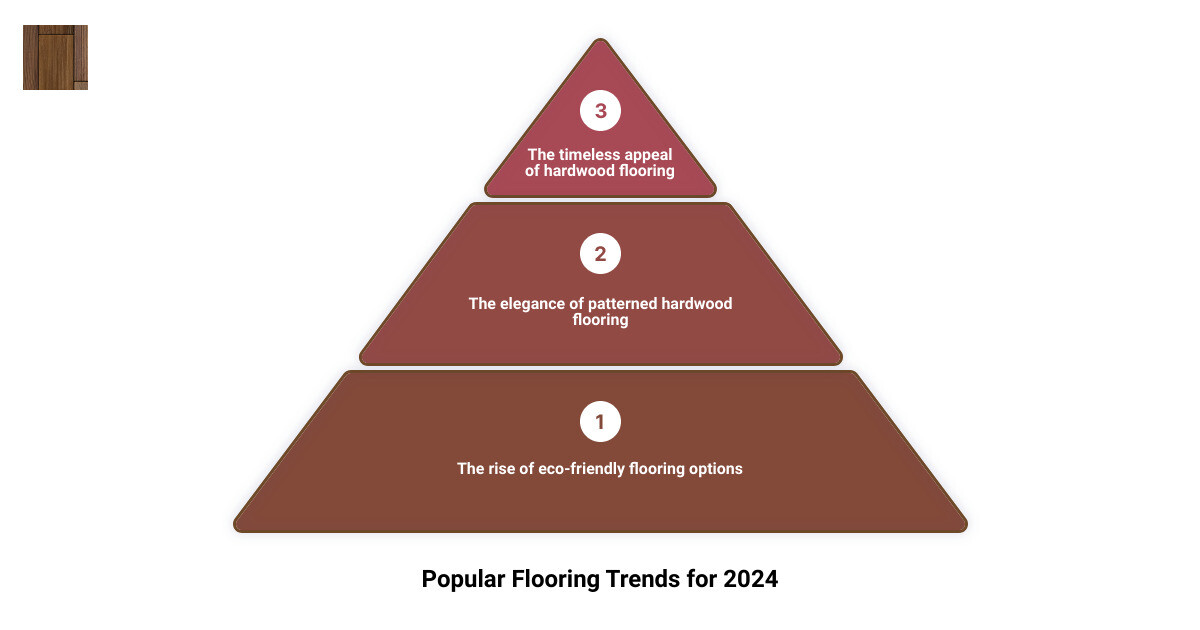 Here's a quick snapshot of what to expect in 2024's popular flooring trends:
The timeless appeal of hardwood flooring
The rise of eco-friendly flooring options
The elegance of patterned hardwood flooring
The beachy wood flooring trend
The latest color trends in flooring
Stay with us as we delve into these trends and help you navigate the best flooring options for your home.
The Timeless Appeal of Hardwood Flooring
Eternally stylish and infinitely adaptable, hardwood flooring has been a firm favorite throughout the ages. As we venture into 2024, hardwood continues to lead the way in flooring trends, impressing homeowners with its blend of durability, versatility, and aesthetic appeal.
Durability and Versatility of Hardwood Floors
One of the major reasons homeowners are drawn to hardwood flooring lies in its remarkable durability. High-quality wood floors, particularly those made from durable species like oak, maple, cherry, bamboo, walnut, ash, and mahogany, can withstand significant foot traffic and active workspaces. Their resilience against scratches and dents makes them ideal for busy households and high-traffic areas.
At California Flooring and Design, we take pride in our commitment to quality, craftsmanship, and customer satisfaction, ensuring that you enjoy the best wood flooring experience possible. Our hardwood flooring options are designed to last, providing you with flooring solutions that not only look good but also stand the test of time.
The Trend Towards Natural Colors and Sustainability
In 2024, the trend toward natural colors and sustainability in hardwood flooring is stronger than ever. Homeowners are increasingly drawn to wood flooring with warm, earthy tones that create a sense of harmony and connection to the environment. This preference for natural floor colors reflects a broader shift towards eco-conscious living.
Reclaimed wood flooring is at the forefront of this trend, as it not only showcases the beauty of natural wood but also embodies a commitment to sustainability. It conserves timber resources and adds character to the flooring with unique features like nail holes and weathering. Choosing sustainable and eco-friendly flooring aligns with environmental values and ensures that future generations can enjoy the beauty of natural wood in their homes.
The Comeback of Wide Plank Hardwood Floors
2024 sees a notable comeback in the popularity of wide plank hardwood floors. These floors feature wider individual planks compared to traditional narrow planks, and this difference in width has a serious impact on the overall appearance of the flooring. The wider planks showcase more of the wood's natural grain and variation, lending a more distinctive and character-rich appearance to your interior design.
Whether you're seeking a smooth, contemporary look or a rustic, character-filled finish, wide plank hardwood floors from California Flooring and Design offer a strong foundation for your interior design.
The Popularity of Light Wood Flooring
Light wood flooring, embodying minimalist elegance, is another trend that continues to rise in 2024. The subtle, delicate shades of wood, such as oak, maple, or birch, add sophistication to any living space. One of the key attributes of light wood flooring is its ability to create a bright and airy atmosphere within rooms.
The gentle hues of light wood reflect natural light, amplifying the sense of freshness and tranquility in your home. Furthermore, light wood flooring serves as a versatile backdrop for your interior design endeavors, functioning as a neutral canvas and allowing you to experiment with various decor styles, from Scandinavian minimalism to coastal chic.
As your trusted flooring partner, we at California Flooring and Design are excited to help you explore these hardwood flooring trends and find the perfect match for your home. Stay tuned to our blog for more insights on popular flooring trends for 2024!
The Rise of Eco-Friendly Flooring Options
In a world that's increasingly conscious of our environmental footprint, the shift towards sustainable home renovations is more crucial than ever. At California Flooring and Design, we are committed to offering a range of eco-friendly flooring options that not only enhance the beauty of your home but also contribute positively to our planet.
The Importance of Sustainability in Flooring Choices
In 2024, sustainability is more than just a trend – it's a necessity. Homeowners are actively seeking options that reduce their environmental impact while maintaining the aesthetic appeal and durability of traditional hardwood floors. Our collection of sustainable flooring options includes bamboo and reclaimed wood, which not only conserve natural resources but also add unique character to your home.
The Benefits of Bamboo Flooring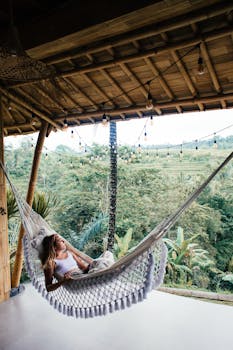 Bamboo flooring is one of the most popular eco-friendly choices among homeowners in 2024. While bamboo is technically a grass, its hardiness and stunning aesthetic similarity to traditional hardwood make it an attractive choice.
Bamboo floors are not only eco-friendly but also highly durable, scratch-resistant, and comfortable underfoot. This rapidly growing plant matures significantly faster than traditional hardwood trees, making it a sustainable choice that doesn't compromise on style or durability. As an added bonus, bamboo flooring's unique grain patterns provide a distinctive look that can give your home a touch of individuality.
The Appeal of Reclaimed Wood Flooring
Reclaimed wood flooring is another sustainable choice that's gaining popularity. Sourced from old barns and structures, this flooring option conserves timber resources and lends a unique character to your home with features like nail holes and weathering. Each piece of reclaimed wood tells a story, contributing to a floor that's not just beautiful and durable, but also rich in history.
Choosing sustainable and eco-friendly flooring aligns with environmental values and ensures that future generations can enjoy the beauty of natural wood in their homes. At California Flooring and Design, we are dedicated to providing high-quality, sustainable flooring options that help you create a home that's not only stylish and comfortable, but also kind to the planet.
Stay tuned for our next section where we will delve into the world of creative and unique floor designs that are making waves in 2024. Whether you're looking to make a bold statement or prefer something more subtle, we've got you covered.
Creative and Unique Floor Designs
Creativity is the name of the game in the flooring industry in 2024. With a focus on individuality and design, homeowners are now looking beyond the traditional flooring options and exploring an array of unique floor designs that add a touch of intrigue and sophistication to their living spaces. Let's dive into the trends redefining flooring design this year.
The Trend of Mixed Width Planks
One of the most exciting trends in 2024 is the use of mixed width planks. This trend encourages the blending of various plank widths within the same installation, resulting in a visually dynamic and eclectic floor. Whether you opt for a mix of narrow and wide planks or experiment with different wood species, this approach adds a touch of charm and intrigue to your spaces.
With mixed width planks, homeowners can play around with the direction and flow of their flooring, creating a captivating focal point. This trend is ideal for those seeking to break away from traditional flooring designs and make a unique design statement. It creates a sense of movement and visual interest that not only captures attention but also sparks conversation.
The Artistry of Parquet Flooring
The art of parquet flooring is making a comeback in 2024. Characterized by intricate geometric designs created by arranging wood tiles in various patterns, these patterns range from traditional herringbone and basketweave to more contemporary and daring designs.
Choosing a parquet design allows homeowners to express their creativity and make a bold statement. These patterns often serve as eye-catching focal points in rooms, enhancing the overall atmosphere. Whether you prefer classic elegance or a modern twist, unique floor patterns can elevate your home's interior design.
The Impact of Luxurious Stains and Finishes
In 2024, the trend in hardwood flooring leans toward luxurious stains and finishes that add depth and character to your living spaces. Homeowners are increasingly drawn to the idea of customizing their hardwood floors with unique stains and finishes that make a statement.
These finishes may include high-gloss options that create a polished and upscale look or hand-scraped textures that enhance the wood's natural beauty and create a rustic charm. Luxurious finishes allow you to personalize your flooring, selecting colors and textures that complement your interior design theme. From rich espresso tones to elegant ebony shades, the spectrum of options is vast, enabling you to achieve the desired ambiance in your home.
At California Flooring and Design, we understand that your flooring choices reflect your style and preferences. That's why we offer a wide range of options that cater to the latest trends while also offering timeless elegance and durability. Whether you are drawn to the trend of mixed width planks, the artistry of parquet flooring, or the luxurious appeal of unique stains and finishes, we're here to help you create a home interior that truly reflects your taste and personality.
In the next section, we'll delve into the elegant world of patterned hardwood flooring and explore how these timeless designs can add a touch of sophistication to your home. Stay tuned!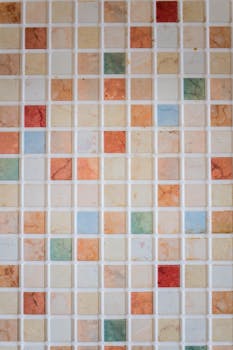 The Elegance of Patterned Hardwood Flooring
Breathe new life into your home with the elegant and timeless appeal of patterned hardwood flooring. As we delve into the world of patterns, you'll soon realize that your flooring is not just a functional element, but also a canvas for expressing your unique aesthetic taste.
The Timeless Elegance of Herringbone and Chevron Patterns
One of the most striking trends expected to gain momentum in 2024 is the comeback of herringbone and chevron patterns. These intricate and eye-catching patterns have long been favored by design enthusiasts for their ability to infuse a sense of timeless elegance into any space.
Herringbone, with its distinct diagonal arrangement of wood planks, adds a touch of sophistication and visual interest to living rooms, dining rooms, and bedrooms alike. Chevron, on the other hand, features a dynamic V-shaped pattern that exudes energy and movement. Whether you choose classic white oak or a rich, dark wood species, these patterns can add a sense of luxury and style to your interior design. They are particularly popular in contemporary and transitional home designs, providing a fresh take on traditional wood flooring.
The Striking Effect of High-Contrast Design
Another trend to keep an eye on is high-contrast design. In 2024, expect to see dark hardwood floors paired with light-colored walls and furnishings, creating a visually striking effect. This design approach not only emphasizes the beauty of the flooring but also makes it a focal point in the room. The dark color of the floor serves as a dramatic canvas that contrasts brilliantly with lighter elements in the space, such as sofas or countertops.
High-contrast design can be achieved through various means, including white or light gray walls, contrasting area rugs, and vibrant or neutral-colored furniture. This approach adds a sense of drama and sophistication to any interior, creating a dynamic and memorable space that leaves a lasting impression.
The Sophistication and Warmth of Dark Wood Flooring
Lastly, we anticipate dark wood flooring to make a bold and luxurious statement in 2024. The rich, deep tones of dark wood species, such as walnut, mahogany, or dark-stained oak, add sophistication and warmth to any room.
This trend represents a departure from the lighter, more natural wood shades that have dominated in recent years. Dark wood floors have the advantage of being less susceptible to showing wear and tear, making them a practical choice for high-traffic areas. Whether you opt for the traditional appeal of classic dark hardwood or explore modern options with dark wood-look vinyl, this trend adds a touch of drama and luxury to your interior design.
At California Flooring and Design, we are committed to helping you stay ahead of the curve with the latest flooring trends. Our experts are ready to assist you in finding the perfect patterned hardwood flooring that suits your style and complements your home's interior. Contact us today and let's transform your living space together.
The Beachy Wood Flooring Trend of 2024
Just as the ocean tides ebb and flow, so do home design trends. As we look ahead to 2024, one of the most anticipated trends is beachy wood flooring. This trend, characterized by its light, airy, and coastal-inspired aesthetic, is making waves in the design world and is set to dominate the flooring scene in the upcoming year.
The Process of Bleaching and Whitewashing Wood
At the heart of this trend is the process of bleaching and whitewashing wood. Bleaching involves applying a chemical solution that removes color from the wood's surface, resulting in a completely white appearance. This process is ideal for those seeking a drastic transformation and a fresh, beachy vibe.
Whitewashing, on the other hand, involves applying a white stain to the wood, allowing some of the natural grain to show through. This technique gives the wood an ashy appearance while still allowing some of the original brown hue to peek through. It's a great option for those who appreciate the rustic charm of wood grain but want a lighter, more coastal feel.
While both processes can dramatically transform your hardwood floors, it's important to note that not all woods are suitable for bleaching. For instance, exotic woods like mahogany and Brazilian cherry may not respond well, while others like ash, gum, beech, and red oak are better suited.
The Benefits and Drawbacks of Bleached and Whitewashed Floors
One of the main benefits of both bleached and whitewashed floors is their ability to brighten a room. These flooring options can make a space feel more open and airy, perfect for creating a relaxed, beachy ambiance. They're also versatile enough to work with both eclectic and minimalist designs, and they can fit right into classic and Provence-style homes.
However, these types of floors do come with some drawbacks. For instance, they can require constant upkeep, as any marks or stains will not be easily hidden. Additionally, whitewashed floors are not recommended for rooms with a lot of foot traffic, as they can be difficult to keep clean.
The Ideal Settings for Beachy Wood Flooring
While beachy wood flooring can work in a variety of settings, it is particularly well-suited to homes with a coastal, boho, or Scandinavian aesthetic. These design styles often favor light, airy interiors, and beachy wood flooring can perfectly complement these themes.
Moreover, homes with plenty of natural light can benefit from this flooring trend, as the light tones can help to further brighten the space. And while they might require a bit more maintenance, they're great for guest rooms or spaces used less often, where foot traffic is minimal.
At California Flooring and Design, we're committed to staying on top of the latest trends and providing our clients with the best flooring options available. Whether you're drawn to the bright, fresh look of bleached wood or the rustic charm of whitewashed floors, our team of experts can guide you through the process and help you choose the perfect beachy wood flooring for your home. Contact us today to learn more about this exciting upcoming trend.
The Color Trends in Flooring for 2024
As we venture into the flooring landscape of 2024, it's clear that color trends are shifting towards a more balanced and natural aesthetic. From pale pine and bleached oak to timeless mid-toned brown hardwood and a shift towards warmer shades in carpet colors, homeowners are seeking a harmonious blend of style, comfort, and durability in their flooring choices. Let's delve into these exciting color trends in flooring for 2024.
The Popularity of Pale Pine and Bleached Oak
A major trend in 2024 is the surge in popularity of pale pine and bleached oak. This trend, deeply rooted in Scandinavian design, gives a modern and airy feel to your living spaces. Pale wood floors make a room feel more open and modern than the deeper tones. They are well-suited for homes with organic modern décor, contemporary or minimalist designs, modern farmhouse spaces, and new construction homes where everything else feels new. At California Flooring and Design, we recommend a stain like Bona's Nordic Seal over a white oak flooring for a stunning Scandinavian-inspired look.
The Classic Appeal of Dark Brown Floors
While lighter hues are in vogue, the classic appeal of dark brown floors remains undiminished. Dark brown floors are versatile and can be paired with various interior design styles. They add a touch of elegance and sophistication to any room, while also providing a warm and inviting atmosphere. At California Flooring and Design, we have an array of dark brown hardwood flooring options that can transform your home into a timeless masterpiece.
The Timelessness of Mid-Toned Brown Hardwood Floors
Mid-toned brown hardwood floors are another color trend that you can expect to see in 2024. These floors offer a happy medium between light and dark shades, making them an excellent choice for those seeking a balanced and harmonious look. Additionally, mid-toned brown hardwood floors are compatible with a wide range of décor styles, making them a versatile option for homeowners.
The Shift Towards Warmer Shades in Carpet Colors
While hardwood flooring is a popular choice, we also see a shift towards warmer shades in carpet colors for 2024. These warmer hues create an inviting and comfortable ambiance in any room. Whether you're revamping your living room or updating your bedroom, choosing a carpet in a warmer shade can add a touch of warmth and coziness to your space.
In conclusion, the color trends in flooring for 2024 are all about balance and harmony. Whether you prefer the modern elegance of pale pine and bleached oak, the timeless charm of mid-toned brown hardwood, or the warm and cozy appeal of warm-colored carpets, at California Flooring and Design, we have the perfect flooring solution for you. Contact us today to explore these exciting color trends for 2024.
Conclusion
The Importance of Choosing Timeless Flooring Options
A home's flooring is a significant investment that impacts not only the aesthetic appeal but also the overall value of your property. Choosing timeless and durable flooring options ensures that your investment stands the test of time, blending effortlessly with changing decor and style trends. Laminate flooring, for instance, is increasingly gaining popularity for its realistic wood-like appearance and versatility. Its ability to mimic the look of hardwood floors while offering superior durability and maintenance ease makes it a sought-after choice for many homeowners.
The Need for Durability and Longevity in Flooring Choices
Beyond aesthetics, durability and longevity are essential factors to consider when selecting a flooring type. According to Flooring Inc, waterproof laminate floors are a must-watch trend for 2024. These floors not only resist water but also mimic the look and style of authentic hardwood and traditional laminate, combining beauty and practicality in one package. As we anticipate an increased demand for waterproof laminate flooring, we at California Flooring and Design are committed to providing our clients with the most durable and long-lasting flooring solutions.
The Commitment of California Flooring & Design to Quality and Customer Satisfaction
As a trusted and reliable hardwood flooring company in San Diego, California Flooring and Design is committed to delivering high-quality products and exceptional customer service. Our customers' satisfaction is our utmost priority, and we ensure this by offering a 5-year guarantee on our products. We understand the importance of choosing the right flooring for your home, and we're here to guide you through every step of the process.
We're proud to have a customer satisfaction rate of 4.6, and our customer testimonials and reviews speak volumes about our dedication to excellence. From our punctuality to our deep understanding of the craft, we're dedicated to making your flooring project a success. In conclusion, when you choose California Flooring and Design, you're not just investing in high-quality flooring—you're choosing a partner committed to helping you create a home that is as beautiful as it is comfortable.